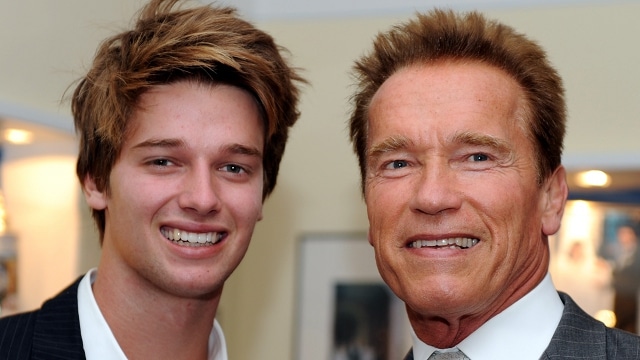 A chip off the old block.
Kids, my heart started pacing a few extra beats with the news that over the weekend preferred up and coming hawt bixch, son of scumbag ex governor and adulterer (yes I am in a very cheery mood this morning can't you tell…?) got himself in an unfortunate incident. That's right, he became un- invincible and got slammed up on account of  a skiing outing that turned out less than savory.
The inflicted damage includes a deep gash over the hawt bixch's right ass cheek and a few stiches in the general vicinity. Of course sensing your innate curiousity to see the extent of his injuries like any self respecting media whore and son of California's well trained media whores (Arnie and Maria) our Patrick couldn't resist sharing the following images with you.
Hmm, who would of thought gashes like this could still make one tremble with anticpation….?