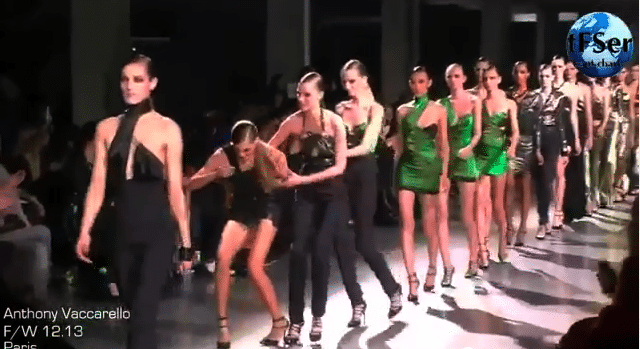 Kids I know I shouldn't be smiling but what are these hawt bixches up to? Never have I seen a bunch of disorganized models than the ones strutting the plank for Paris' Anthony Vaccarello's 2012 Autumn/Winter show. But then again I have never been a 94 pound creature trying to delicately balance my life on 17 inch heels….
As you watch the video the offending girl  just keeps making a meal out of it and at one point one of her buddies overtakes her (yes fellow models are cruel cold calculating bixches kids…blah) but unfortunately that's when she's back to colliding with the pavement. Well nearly. Fortunately for her, her highness is saved by two of her compatriots.
Kids- isn't it time you became a big time fashion model in Paris  strutting to the beat in your own 17 inch heels?