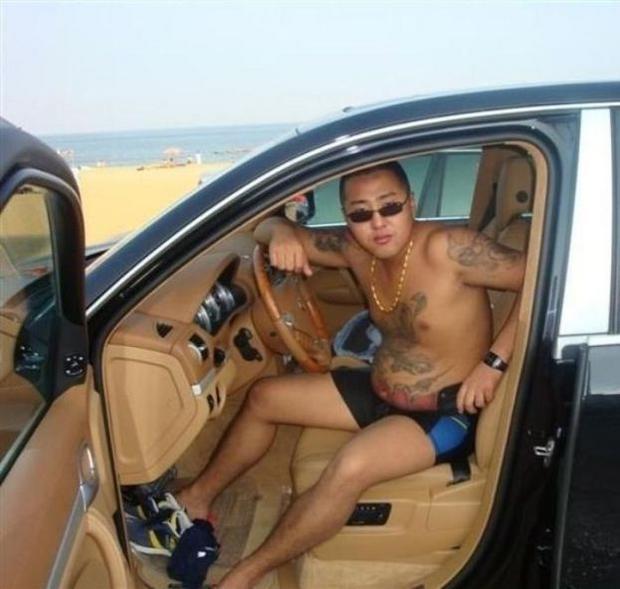 It's time to find out what Chinese gangsters look like when disrobed.
To date there has been no information as to whom the man in the photos is, but perhaps most are beyond wondering who the man is and instead marveling at the amazing dossier that the images on his cell phone provide about his particular life.
Although what may give the gangster away, never mind the size of his belly is that he hardly likes to deny himself anything, from a fleet of Porsches and BMW's, from the flashy jewelry he likes to wear and the fact he also likes to flaunt stacks of million yuan bills (close to $2 million) to who ever may be watching. Of course let's not also forget his man purses. That should narrow the field of suspects. Or maybe it doesn't…
To date a search of the term Chinese gangster picture on twitter uploads thousands of re tweets and into the millions on imgur the photo sharing site.
Isn't it time you became a Chinese gangster too, unless of course you already are one….
head to imgur to see all the shots.