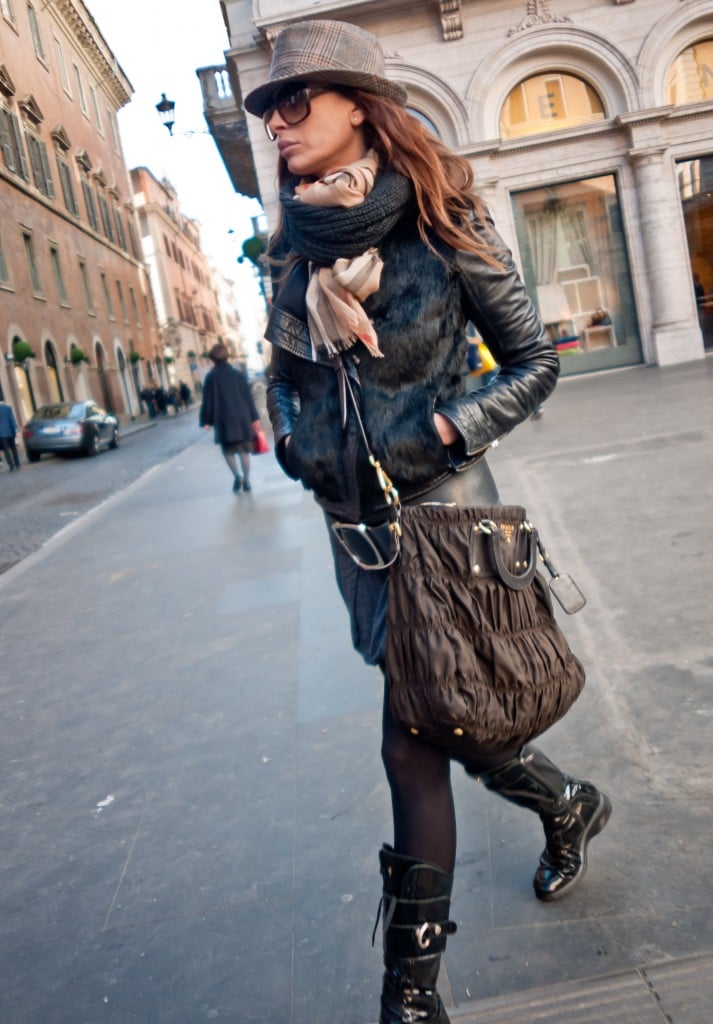 There's nothing like luxuriously taking in the beautiful people as they saunter through the day dressed in effortless splendor. To be blunt individuals like this must always be applauded and forever brought to our attention for their grace, languid grace and inspiring aesthetics. Assuming you are of course disposed to the patina of such soothing beauty.
That said Dan Stern of streetfashionmonitor was over in Rome, Italy when he decided as his natural style to begin snapping away at incognito. All I could say when Dan shared these images with me was 'Amazing! You've taken my breath away again.' To which Dan replied, 'Yes you should've seen the elder gentlemen holding onto one of the girls, north of 70, her early 20's. It's obvious he had saved every penny for this moment all his life and why not?'
Indeed. If only we all had a bit of spare change to spend on beauty too, thankfully though the most beautiful things come from one's inner being. wonderfully exemplified in Dan's stellar pictures.
Don't you wish you were in Piazza Roma right now having a cappucino watching all this unfold in front of you. I know I do…
(Pictures go all the way until page 3)