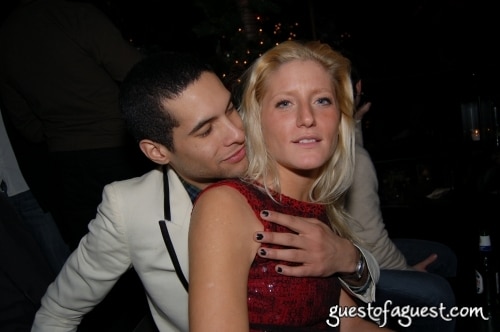 Kids, I've been consulting with the chipmunks that feed off the crumbs off our next door neighbor- a down and out Taco house and the prognosis is not good. No matter what they have been able to say to me, it seems that my hero Paul Johnson Calderon has forever irrevocably been lost to me. Society it seems will never be the same again, and the tear drops flushing on the floor has the little critters mopping in overtime…our family mop shattered beyond recognition.
guestofaguest: Paul and female accomplice, Jessica Lyn Dixon, were arrested in Amherst early yesterday morning after they allegedly broke into a University of Massachusetts Pi Kappa Alpha house. Smoke alarms were accidentally set off when they entered the house, causing the sprinkler system to go off, reports the The Daily Hampshire Gazette.
Paul- a criminal? No – lord this can't be true. The man I spent idol afternoons idolizing, standing in front of vacant mirrors just to affect a cooler than thou pose, so I too could one day whisper at some out of the way step and repeat sham- 'Yes- I too know Paul Johnson Calderon, and Gawd bitches – don't we look good for the cameras!"
Whether they wanted to steal the keg beer, take in the view of life without parental padding, or create a story so unbelievable and hilarious that the listener would think the teller was drunk and using mad libs, remains unclear. They are being charged with a felony and wanton destruction of property over $250.
Paul dear, where did I and the chipmunks go wrong? Didn't we make enough fun of you in the press, have Devorah Rose whisper what an infidel you were to the world at large or have the little shadows of the night bring you back more white baggies to play with your straw collection? Paul dear- how will I ever face 'society' knowing that you will no longer be there?
Paul, this morning as I find the courage to face the world, I will think of you, carefully adorning a satin red bow tie with your initials on it : Pathetic Joke Creature (PJC). Please have Tinsley drop me a new mop- you so broke my heart you wretched bitch!
ADDITIONAL LINKS:
THE TOP TEN SOCIALITE WHORES OF NYC.
WHAT TENDER LOVING THINGS DID DEVORAH ROSE AND PAUL JOHNSON CALDERON SAY TO EACH OTHER AT LAST NIGHT'S GEN ART PREMIERE
THE PATHETIC FIXTURES OF NEW YORK HIGH SOCIETY.
A CANDID LOOK AT THE NEXT GENERATION OF THE 'NEW SOCIALITES'- THE NEOLITES.
'THE BEST 12K I SPENT IN CONNECTICUT.'
MALIK SO CHIC AND SCALLYWAG TEAR KISS N' FLY APART!