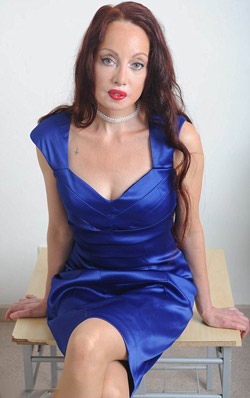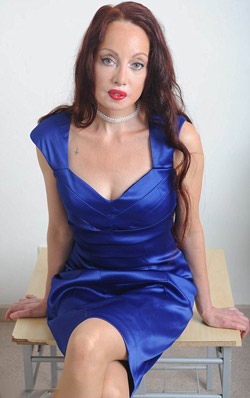 Meet Nileen Namita, after 51 operations and 200 000 pounds she finally resembles someone…
What's in a look, what's in a belief system and what about the idea that you are somebody even if you are clearly not?
According to England's 'The Daily Mail,'Namita over the course of 20 years (that's right, that's how long her scheme has been running for) "…..has had 51 cosmetic surgery operations – including eight nose jobs, three chin implants, one eyebrow lift, three facelifts, six mini facelifts, two lip surgeries, five eye surgeries and 20 minor tweaks – in her efforts to recreate herself in the image of the 'Beauty of the Nile,' – ancient Egypt's Queen Nefertiti.
What brought on Nileen's desires began as a consequence of a series of vivid dreams as a teenager (we do wonder if there were any drugs involved?) and after some psychoanalysis (maybe not enough) Nileen opted for her first of many plastic surgeries- starting with the nose.
Now almost 50, very proud of the way she looks, and able to garner the attention of men half her age (of course we do wonder if why they are staring at her is not the same reason why Nileen thinks they are staring at her) Nileen is planning a new series of operations- chiefly to even out the nostrils (ahh those nostrils) and to make the lips somewhat thinner.
Of course we do wonder what Nileen would have done say if she were born the century before where plastic surgery was not an option?

In any event- madness isn't what happens around you, it's the way you perceive things around you, even if you are constantly changing your perceptions…