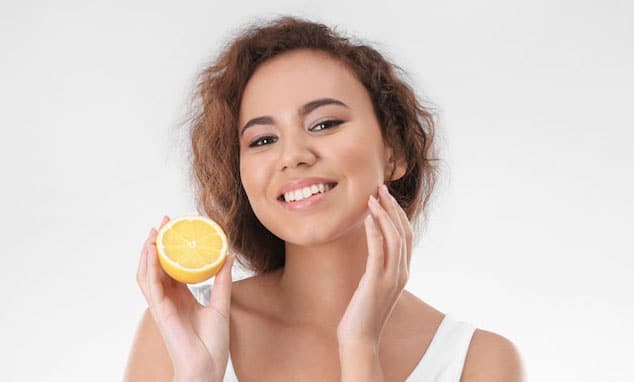 Natural acne relief tips for beautiful moms: Attaining flawless skills with a natural skin care plan. Having healthy skin is not out of reach. 
A flawless skin is what every pretty mom aspires for. Acnes are a serious glitch and they not only spoil our appearance but also dampen our spirits. An acne free skin calls for elaborate skin care which is not always possible for the busy mommas always juggling with childcare, domestic and professional responsibilities. Many of them take to chemical solutions for a quick fix yet these options run the risk of negative side kicks like rashes or allergies. Moms have to stay safe for the best of baby care and this is why smart mommas usually prefer natural acne relief. They not only assure stunning results but are also free of side effects.
   1. Count on carrots

Carrots are rich in Vitamin A which is excellent to strengthen skin protective tissue. You need a healthy skin to fight irritants like acnes and prevent their further outbreak. Carrots also help to cut down on sebum production- another great reason to bank on the orange wonder when you want a serious fight against acne.
   2. Cut down on dairy intake

While milk and cheese are great for our health and mood- you should also understand that excessive dairy intake could even abet acne outbreak. Yes, excessive dairy consumption will shoot up oil glands right to a higher gear, creating the perfect situation for acnes.
   3. Know about the herbs to fight acne

There are some amazing herbs to fight acne and you can apply them as a paste on the acne-infested region or as a face mask. The best names here are neem, basil, aloe, amaranth & garlic. With neem, you can also consume 5 fresh leaves early in the morning to resist acne.
   4. Reduce sugar intake

Sugar spikes up the insulin level in the body that eventually revs our hormones & adrenaline glands. Raging hormones is prime reason behind the acne outbreaks and hence you must try to go low with your sugar intake from now on. Limit the sugar consumption to just once in a week. Concentrate more on fruits like berries and melons. 
   5. Exercise is important

This is one of the most important tips to keep in mind to treat and prevent acne. Pimples and acnes are the result of increased toxicity in your body and unless you flush the toxic bug from your system, a flawless skin would never be a reality. You have to sweat out on a regular basis as sweat helps to detoxify our skin, clearing it of all the gathered impurities. You have to follow a 30-45 minute exercise routine daily. If you can't join the gym, a morning walk or jog across your local park would be cool.
   6. Mint paste

This is one of the best home remedies to fight acne. Clogged skin pores is one of the major reasons behind acne and mint helps you here by removing the pore-clogging oil from your skin. Get finely chopped mint (2 tablespoons) & blend it with plain yoghurt & oatmeal ( 2 tablespoons each). Make sure to pulverize oatmeal into fine powder before you prepare the mixture. Now, simply apply it on the face & wait for around ten minutes before you rinse off.
  7. Honey would be great

Honey is rich in antibiotic properties which is excellent to treat acnes. You have to make a mix here by blending half cup honey with oatmeal powder (1 cup) -which you can apply on your face as face mask. Leave it like that for half an hour and then rinse off with water. Otherwise, you can directly apply honey on acne-affected regions.
  8. Use apple cider vinegar

Apple cider vinegar is rich in lactic and malic acids which assure great exfoliation for your skin as well as acne treatment and reduction of unsightly red marks. You can make a toner with the vinegar by mixing it with water (in equal ratio) and then apply it on the face with clean cotton ball. 
  9. Go for Omega-3 fatty acid

A favorite of the nutritionists, Omega-3 acid speaks of great anti-inflammatory properties which can help to fight and reduce acne outbreak. You will get Omega-3 capsules in the market and also add on walnut, flaxseeds, albacore tuna and salmon to your diet.
  10. Use green tea

You can either use a green-tea based face wash or else lay the tea bag on your affected area.
Finally wash your face properly everyday and keep the body adequately hydrated.