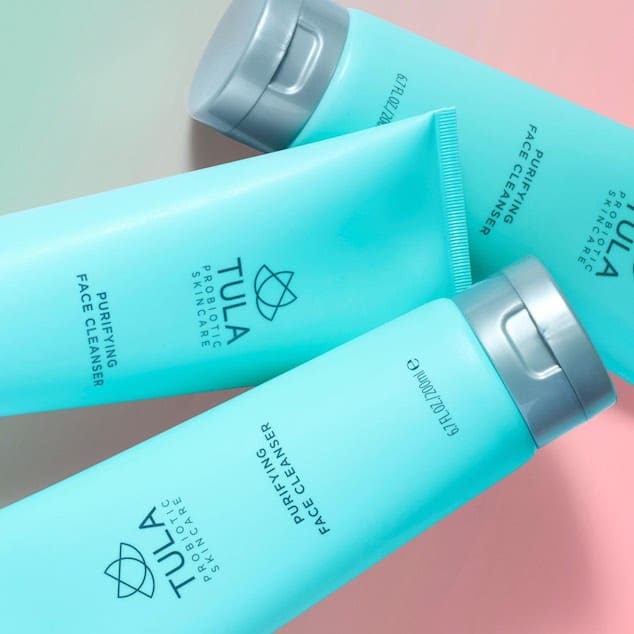 Which type of face mask skincare should you choose depends on what you're looking to achieve and solve for: Refreshing skin health and vitality.
It's always a good time to treat yourself to some self-care. There's no better place to get started than with your skincare routine. Sometimes we need an extra boost beyond our daily regimen of cleanser and moisturizer.
A targeted treatment is a good way to give your skin some added attention, particularly if you have specific concerns like blemishes that you're hoping to tackle. One of the best ways to indulge in some self-care and skincare at the same time is using face masks. It can be very relaxing to kick back on a Sunday afternoon or weekday evening after a long work day with a nurturing mask to help you feel and look your best. 
Which type of face mask you choose will depend on what you're hoping to achieve with it. To help, we've grouped face masks into three categories: hydrating, brightening, and exfoliating. The most effective masks are packed with nourishing, often naturally derived ingredients that can help you achieve your desired results. Be sure to consider your skin type and any concerns you may want to focus on, like dryness or sensitive skin. You can likely find a mask that suits your needs, no matter what they are—just be sure to select one that offers good-for you-ingredients for a more refreshing look and feel. 
Hydrating Masks
A hydrating face mask should do exactly what its name implies: lock in and promote moisture. There are a number of ingredients that can be effective for boosting hydration in a face mask. Lactic acid, probiotics, and ceramides are all particularly well-known for their nourishing properties. Ceramides are also helpful in protecting against environmental stressors like pollution.
Face masks containing ingredients that multitask the way ceramides and probiotics do can be especially beneficial—the properties that help clear way impurities and protect against potential damage will make it easier for the hydrating benefits to work better. 
If you want to save room on your bathroom shelf, you might look for a product that works both as a face mask and overnight treatment. Typically, you're meant to apply a mask and let it soak in for 10 minutes before wiping it off or removing it. Find one that can double as a moisturizing treatment, like the Self-Care Sunday nourishing face mask from TULA Skincare—it's like having a face mask you can sleep in. 
Brightening Masks
Fruit extracts are powerful ingredients for giving your skin an extra glow. Grapefruit, for example, contains antioxidants known to relieve redness and alleviate dull-looking skin for a brighter, more even skin tone. A brightening mask that includes ingredients with soothing properties will make the glowing effect go a little further. One high-performing ingredient in this category is chamomile. Chamomile has natural anti-inflammatory properties, so it pairs well with the brightening power of fruit extracts. 
Consider a product that features probiotics, naturally occurring ingredients with a wide range of benefits. Face masks like those offered by TULA Skincare, are based in probiotics, so you're getting skin-brightening products formulated with naturally derived ingredients that will also promote and help retain moisture. Well-hydrated skin, after all, is more likely to have a radiant glow. 
Exfoliating Masks
Over time, impurities due to weather, pollution, sun exposure, and other environmental factors can build up on our skin. On top of that, we regularly shed skin cells to be replaced by new, fresh cells.
Using a facial cleanser helps to clear away these impurities and unclog your pores to give your skin a much-needed breath of fresh air. Even so, sometimes your skin may want an extra burst of exfoliating treatment. That's where an exfoliating mask comes in.
Unlike exfoliating scrubs, masks designed to purify your skin usually take advantage of naturally occurring exfoliants that may not be sugary to the touch. Bentonite clay, for example, has a fine, soft texture, but it can be used in face masks that work to detoxify your skin. When it's mixed with water, bentonite clay forms a paste, and it's this paste—coupled with the process of removing it—that helps clear away and draw out impurities. 
Be on the lookout for a mask that also contains antioxidants so that it can add a layer of protection to your newly fresh face. It's also helpful to look for a product that contains an ingredient with anti-inflammatory properties, like turmeric powder, to help reduce the appearance of redness and irritation. 
When to Use Your Masks
Essentially, you can use face masks anytime you want to relax and treat your skin to some special care. Depending on the mask's purpose and the condition of your skin, you may want to use it more sparingly. Masks that also work as moisturizing treatments can potentially be used several times a week. Something that's meant to work a little deeper, like an exfoliating mask, is best used two to three times a week.
You should use your face mask during the right time in your regular routine, too. Be sure to remove your makeup from the day and use a facial cleanser to thoroughly wash your skin. Pat your face dry—rubbing it can lead to some redness—then follow the mask's instructions for application. Depending on its purpose, you should be able to continue your skincare routine after you've applied and removed the mask. 
Alternate Options
If masks aren't your thing, don't fret. There are still ways to indulge in some self-care! Consider a day and night cream that acts as an ultra-hydrating moisturizer—it's like a mask you can wear all day. Another great alternative is a serum that you apply after you cleanse but before you moisturize. There are a number of serums to target different issues, but a good one to use instead of a mask is a deep wrinkle serum.
There are masks out there that are formulated to achieve a number of results. That said, the three listed here for hydration, brightening, and exfoliation are fairly common and typically safe for most skin types. Now all you have to do is select your favorite, put it on, and enjoy the benefit of refreshed, healthier-looking skin with a more youthful, radiant glow.