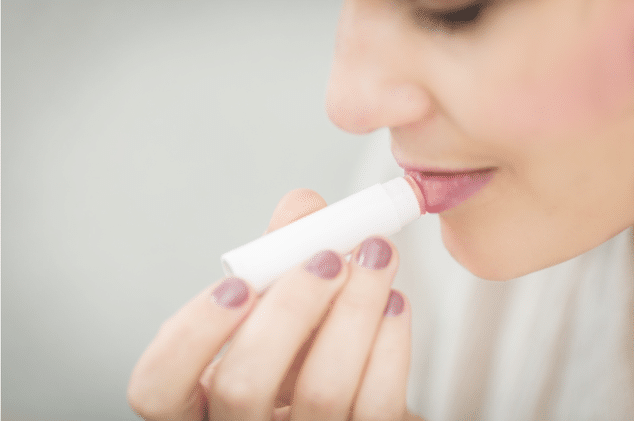 Must-Have Lip Products If You're Not into Lipstick: Investing in restorative lip products to help you take care of your lips before you gloss them.
Not everyone likes the feeling of wearing lipstick and that's totally okay. There is no shortage of other products that can help you style and take care of your lips.
Due to the fact that your lips don't have melanin (the pigment that protects your skin from UV rays), they are particularly sensitive and susceptible to sun damage and dryness. For this reason, it's a good idea to invest in restorative lip products to help you take care of your lips before you gloss them.
Thankfully, brands make it easy to do this! Shelves are packed with lip products in the form of creams, balms, oils and more! It's just up to you to find the one that best suits your unique needs.
These are the lip products that aren't lipstick, but can still improve your pout: 
Balms:
Despite common thought, lip balms don't add moisture to your lips – they do better. According to Shape, these balms actually lock in your natural moisture. The balm's wax creates a watertight seal, which prevents your internal moisture from evaporating on cold or windy days. 
A good example of an effective, hydrating lip balm is BY Terry's Baume de Rose. This classic BY TERRY makeup and lipstick product soothes and plumps lips thanks to its active ingredients like rose wax and pastel oil. Balms like this one can also repair your lips by boosting cell renewal.
Creams: 
Lip creams are the perfect option for a softer, absorbent treatment. Creams like AVENE's Cold Cream Lip Cream are nourishing, relieving and leave a protective film over your lips – kind of like a balm. The big difference between lip creams and other formulas is its application and texture; creams are soft and calming for your skin.
Oils:
Lip oils are available in different scents and tints to not just moisturize your lips but to also enhance your look with a flattering shade.
The best thing about oils is that they can be worn on their own or paired with a lipstick if you are heading out for the day and want to elevate your look. 
Scrubs:
Scrubs remove dead skin to leave your lips feeling smooth and hydrated. They are similar to balms in their function they are moisturizing and hydrating but are different in application.
Scrubs have a different texture and typically don't have a tint, which makes them perfect for at-home use as well as outside use. They are exfoliants that will help lock in moisture and leave your lips feeling soft and smooth.
Conditioners:
If winter left your lips in bad shape, you're not alone. Dry lips can range from slightly dry to cracked and in need of pain relief. This is where lip conditioners like VAPOUR ORGANIC BEAUTY's Lux Organic Lip Conditioner come in.
These treatment products can be found in stick form and provide relief and comfort for dry lips. They are creamy and tend to boast restorative formulas packed with ingredients like vitamins, shea butter and other moisturizing agents to help you achieve that glow in time for the warmer months.
Give some of these products a go and see which one fits your personal preference best! You never know until you try.