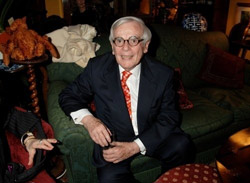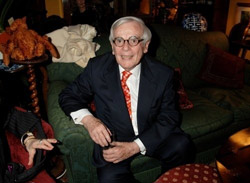 The year celebrities started to die off.
We here at Scallywag and Vagabond are rather touched with the recent passing of a Mr. Dominick Dunne. A wonderful personal influence on this author, our talks, his journey and self redemption have always inspired me. A drinking man's drinking man, misfit after he climbed the social echelons of stardom, producer he pissed it all away, his family and uber friends like Frank Sinatra who all one day decided enough was enough.
The man spent time in solitaire, learnt to come to grips with himself, sobriety and like most well loved and admired Americans was able to re invent himself and become a media stalwart in his investigation of the thing that he once spurned- Hollywood, celebrity, entitlement and the injustices that power and celebrity served to take advantage of.
A wonderful person, Mr. Dunne you will be sincerely missed by this young author and I hope I can resemble your acumen as I continue your legacy and go after the scumbags.
Love you Dominick, I'll catch up to you one day…promise!