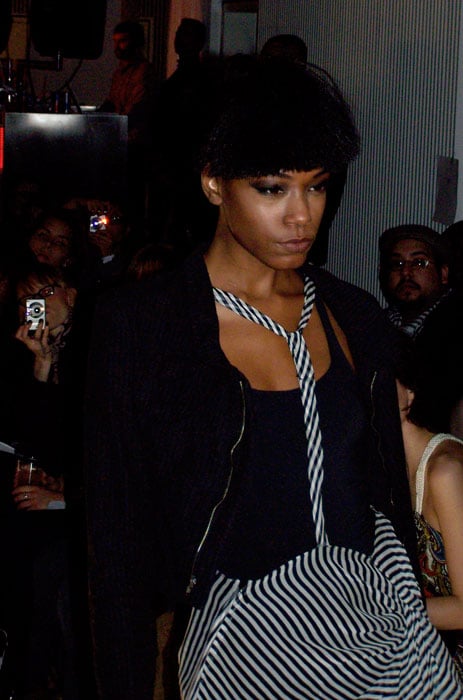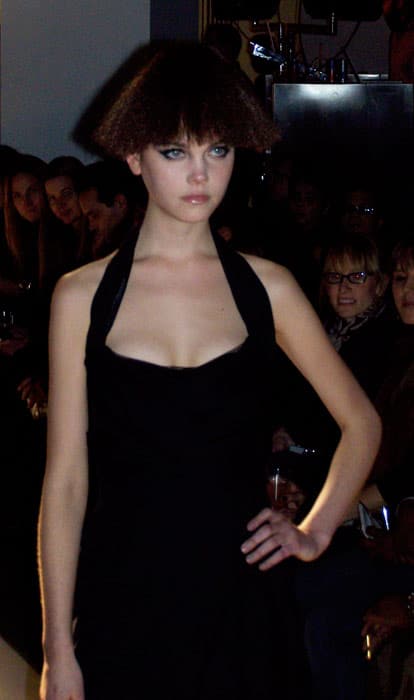 Thursday night's production of Laura Dawson's 2009 fall collection was an exercise in sleekness, efficiency, and the sexy delineation of the classic black cocktail dress. We turned up at 40 Thompson street to Laura's showroom to check out the vibe..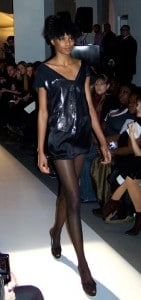 Exercising her delight in sangfroid form, classic lines, and the demystification of those lines Miss Dawson offered us a compelling entreat her to vision of accessible fashion and her delight in geometric design. Inspired by the asymmetric forms and black and grey jugular forms of Comme des Garcons and our personal favorite Yohji Yamamoto, she had her angular models trudging up and down a geometric set design influenced by the aesthete and humanist Buckminister Fuller.
The audience was seen to be gasping and kept in suspense as her models swiveled  in clean sleek lines, with light cashmere sweaters, knickerbockers,  one was left hanging and in delight that this New York designer will be extending her base going forward.
Photography by Sameeh Alderazi.