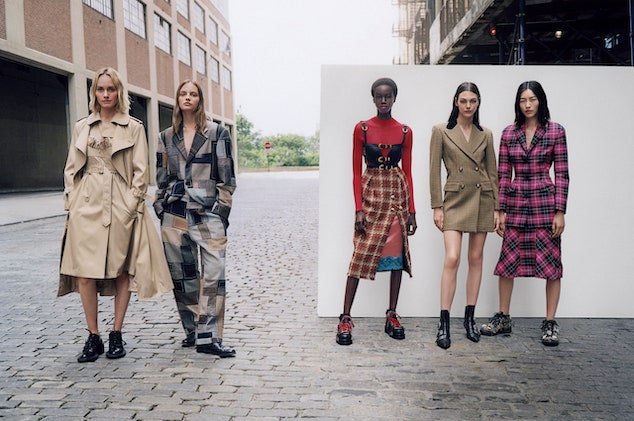 Guide To Remaining Stylish According To Latest Fashion Trends: How to develop true interest, buying basic must haves, getting rid of old clothes, paying attention to taste makers, purchasing online and experimenting. 
Sponsored post: The general thought among people is that anyone can be stylish and that fashion is a very simple, straightforward concept. However, it's the complete opposite – you need to be committed if you want to become a truly knowledgeable fashion expert. The following seven tips will put you on a good road towards that goal.
1. Develop True Interest
Regardless of the main reasons that caused you to delve into fashion, you'll have to work on becoming truly passionate about it if you want to succeed. This is mostly due to the wide-spread nature of different trends that are prone to constant change, which transforms into having to do daily research on the newly popular things. You'll need to read blogs, discover trends as well as anti trends, see how different color combinations go along and so on. The best way to do this is to create a routine that you'll follow constantly, and the passion will come with time.
2. Get Rid Of Unnecessary Stuff
Before you start to renew yourself, you need to create some space for all the new garments that you're going to acquire. This means going through your wardrobe, piece by piece, and seeing if it's relevant according to the newest fashion trends. Anything that you can't use only wastes space and you should get rid of it. Get some large black rubbish bags where you can put all of the unnecessary pieces. Later on, you can decide what you want to do with them – throw them away for good or give them to someone in need.
3. Buy Some Basics
Once you have a blank slate, it's time to form a nice, solid foundation. To start off, get some necessities – underwear, undershirts, socks, etc. These are some garments that aren't prone to constant change unlike most of the other clothing. 
Afterward, you can acquire basic t-shirts, jeans, sweatpants, that you'll be wearing on a daily basis. It'll take some time until you're familiar enough with the popular styles so that you can create your own combinations and buy according to them.
4. Don't Rely Only On Yourself
Even though almost all experienced fashion enthusiasts are going to tell you to simply use your imagination, you won't be able to do just that when you're starting out. This is because you don't have enough knowledge. While you'll learn through experience and eventually be able to think of a good style from the top of your head, you should take inspiration from celebrities, fashion blogs, catalogs until that moment. You'd be surprised at how many fashion icons need to look at some other source until they figure out their own combination. Keep this in mind when you're feeling discouraged due to taking inspiration from others.
5. Purchase Online
Clothing auction sites are becoming increasingly more popular, mainly due to the affordability of the garments. People that want to get rid of certain clothes put them up for bidding, where other people give their offers and the highest bidder takes it home. However, this can be dangerous unless you know who the seller is.
Fortunately, there's an easy way to check the identity behind the computer screen. Spokeo is a tool that offers reverse phone lookup and email search functionality in order to give you information about their owner. The detailed report contains everything from their full name and criminal records to their social media profiles. It's an efficient, cheap way to avoid falling victim to scammers or sellers with bad reputations.
6. Make It Unique
Just because you're looking at another person's style doesn't mean that you can't make it unique. Adding a personal touch that nobody has thought of still makes your combination one-of-a-kind. This is a trial-and-error process, which means that you likely won't succeed in making it look good after the first attempt. However, it's important to keep trying and experimenting with different things, since this will give you a feel for the current fashion trends. If you remain persistent, you'll quickly find yourself thinking of good combinations off the top of your head.
7. Buy Clothes From Different Places
Don't stick exclusively to clothing stores while avoiding second-hand shops or sales. There's nothing embarrassing in wearing already-worn clothes, especially if they're high quality. You can find some surprising hidden gems in second-hand sales that can't be found even in the official stores of popular brands. Of course, this requires a bit more effort and knowledge since you need to be able to recognize those things. Still, it's a cheap way to get access to some rather premium stuff.