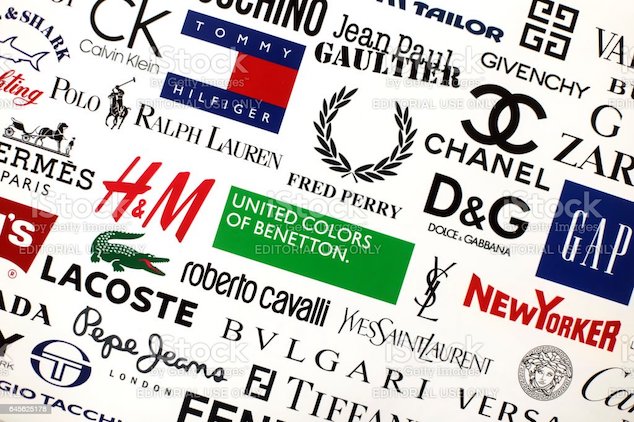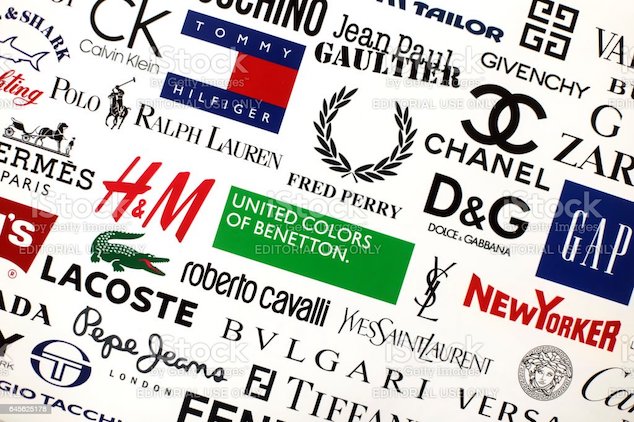 Creating Fashion brand presence using the right logo: telling customers at one glance what your clothing line is all about and why they should want in.  
If you work in the fashion industry, you know how vital a well-executed design can be. That holds for your clothing and accessories, as well as your brand. To develop a fashion brand that will last through trend cycles, you'll need a one-of-a-kind fashion logo. In addition to identifying the brand and item from which it derives, fashion logos influence how shoppers perceive (and pay for) a garment. Your logo could reveal a lot about the clothes you're wearing. A good logo tells customers all they need to know about you at one glance, from your personality to your history to your intended clients, and the most efficient and cost-affordable way to do it is to use a logo generator. With a logo generator, you can usually find an excellent variety of options and freedom of design.
Customers don't purchase the logo, they buy the narrative behind it. Your logo is the lead in the eternal dance of your brand. Your logo should express the spirit of your sense of style, whether it's intense, eclectic, or romantic. Instead of trying to communicate every single design idea you've ever had, concentrate on defining your brand's essence. Customers will be able to connect with you in this way, and you won't be confusing them.
The logo maintains your sense of style while fashion is a trend-driven industry, your logo shouldn't be. Aim for something that will stand the test of time, even as your designs change. Look beyond your current inventory and toward your inspiration for a fashion logo that will be on-brand season after season.
Your logo distinguishes you from the competition as there may be no other industry where copying is more frowned upon than fashion. Whereas copying clothes designs is considered the ultimate sin, having a logo that looks like everyone else's is the last thing you want. It will not only limit the growth potential of your fashion company, but it may also land you in trouble with the brand you're (accidentally or purposely) copying.
But How Can I Make My Brand Stand Out in A Crowd? Here Are Some Suggestions for Creating the Most Scandalous Logo for Your Fashion Firm
Choose your logo's colors carefully: When it comes to changing the colors of your brand's logo, the possibilities are nearly unlimited. In contrast to more conservative businesses, there are no restrictions on the color combinations used in fashion. You have the whole gamut of the rainbow to play with, whether you want to pull colors from your design palette, channel Chanel by keeping things black and white, go for rich metallic tones, or go for something altogether new.
Consider your fashion logo symbol: logo symbols are influential in fashion because they may serve as a pattern for your brand's fabrics as well. Whether it's a fabric pattern, metal hardware, or an embroidered feature, the appropriate monogram mark may become synonymous with the fashion brand it represents. However, a monogram isn't required for every fashion trademark. Some firms go for symbols influenced by their past (such as Hermes' horse-drawn carriage), while others go for something more abstract (such as Nike's swoosh), and yet others opt for a font that speaks for itself.
For your trendy logo typeface, think beyond the box: A modern sans serif font is an excellent choice if you're dealing with clean lines. If you prefer the classic, a serif font may help you speed up. With its swooping, twirling lettering, a script typeface may be creative and romantic. Customers will have a consistent experience from browsing online to trying on your clothing designs if you use a font that matches the forms in your clothing.
What Should You Do with Your Logo?
Labels and Tags: Brand recognition is developed via the repetition of your logo and other brand assets. Including your logo on your clothing's labels and tags can assist shoppers in recognizing your brand every time they grab one of your items.
Product Packaging: In this day and age of e-commerce, you'll almost certainly need to be able to transport your clothes to your clients. Putting your logo on branded clothing packaging improves your brand's first impression.
Customers will know they've arrived at the correct place if you use your logo on your website, and adding your logo to your social accounts can help your business stand out as people scroll through their feeds.
Final Thought 
All the publicity in the world won't help you create a brand presence or loyalty if your logo isn't designed correctly.    
So that the logo communicates, sustains, and defines your brand, make sure the logo generator has a high functionality level allowing you more freedom of design. The colors, symbols, and typefaces you employ in your logo will reflect your design sensibility. Above all else, make sure your logo is distinctive. In a field where appearances are essential, yours had better be one-of-a-kind.