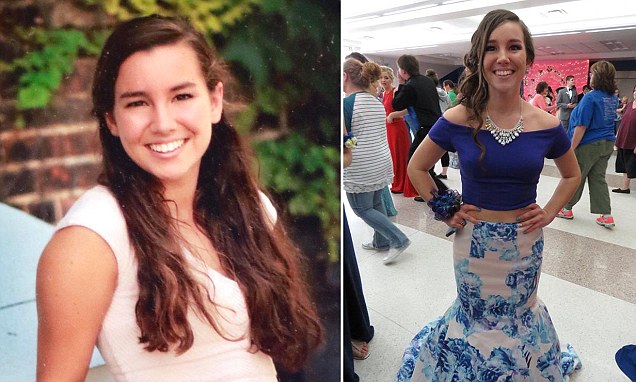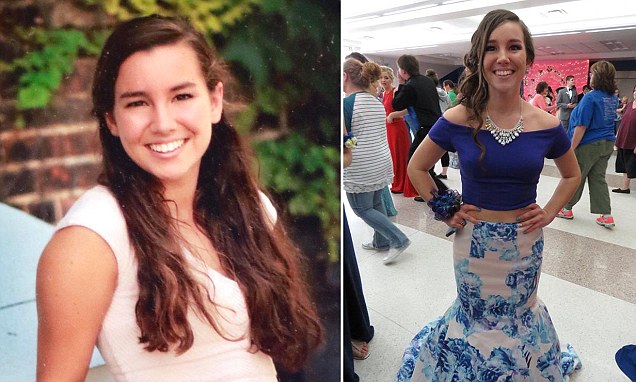 Mollie Tibbetts dead: Missing University of Iowa student body found- no arrests, no cause of death or how long missing freshman was dead for. 
Iowa authorities have reported missing University of Iowa student who went missing over a month ago being found dead.
Two sources told Fox News that Mollie Tibbetts' body has been found in Iowa. No more details were immediately available. Investigators declined to say where the missing girl's body was found and the manner of her death. Also not immediately known was the length of time the missing freshman student had been dead. 
Tibbetts, 20, was last seen jogging through her rural hometown of Brooklyn, on July 18 and was reported missing the next day when she didn't show up for work at a daycare.
The University of Iowa student's disappearance sparked a massive search from local law enforcement and the FBI, with authorities receiving over 2,300 tips.
Her father, Rob Tibbetts, returned home to California over the weekend, saying authorities had urged him to take a break from the case for his wellbeing.
Both her father and mother, Laura Calderwood, suggested that Mollie had been abducted, likely by someone she knew, and pleaded publicly for her safe return.
JUST IN: Mollie Tibbetts has been found dead, nearly five weeks after the 20-year-old went missing near Brooklyn, Iowa. https://t.co/iqwyS6qPeg pic.twitter.com/dXbBOMISv0

— CBS News (@CBSNews) August 21, 2018
THE LATEST — The Iowa Division of Criminal Investigation confirms that a body was found in rural Poweshiek County. Crime Stoppers of Central Iowa said the body is that of #MollieTibbetts https://t.co/FYZpHEUEbb pic.twitter.com/jYxZW28Sr9

— KCCI News (@KCCINews) August 21, 2018
Mollie Tibbetts dead: Family yet to release statement.
The night she vanished, Tibbetts had been dogsitting at her boyfriend's home alone while he and his brother were out of town.
No one has been arrested in connection with her disappearance. Investigators questioned a pig farmer named Wayne Cheney and searched his property.
They also looked at Tibbetts' Snapchat and FitBit data as part of the investigation.
Last week, a Crime Stoppers of Central Iowa reward fund had grown to over $360,000.
Following news of Tibbett's body being discovered, her family had yet to publicly respond as they now deal with the ultimate finality of the daughter's death.
Police are not releasing any information until 4pm local time as social media commentators turned to social media and weighed in on the missing Iowa student's demise and how her story touched heartland America and spoke of innocence lost.
Tibbetts, a psychology major, would have been started her junior year this week in Iowa City, about 60 miles (100 kilometers) east of Brooklyn, had she still been alive….
Is missing Iowa student being held hostage? Captor 'hiding in plain sight'.
Did Mollie run-away? Missing Iowa student dad reckons daughter is with something she knows
Suspect? Iowa man reckons he may have been last person to see missing college student
Mollie Tibbetts search: Iowa pig farmer with stalker arrests refuses polygraph tests.
Missing Iowa University student investigation stalled with 48 missing persons for month of July
Missing Iowa student returned for Snapchat photo at boyfriend's home after run (while pervert driving reported)
Foul play? Iowa college student missing four days after jog
Iowa college student Mollie Tibbetts has been found dead, just over a month after she was reported missing, CBS News has learned. The 20-year-old was last seen July 18, jogging near her home in the central Iowa town of Brooklyn https://t.co/OjIkhmjIuK pic.twitter.com/azexbX3BcZ

— CBS News (@CBSNews) August 21, 2018
I've been following the Mollie Tibbetts case so closely because she just reminds me of all the strong, young women I have in my life and to hear that she was found dead makes my heart hurt so bad ?

— Annie Murphy (@annesmurph) August 21, 2018
Praying for the family of Mollie Tibbetts. What a truly horrible tragedy. May God be with her family during this unimaginable time.
Revelation 21:4

— Kayleigh McEnany (@kayleighmcenany) August 21, 2018
the reports of Mollie Tibbetts being dead come as a shock to me in all honesty, i was convinced she was still going to be alive and found

— Chlodak (@ccxjjxcc) August 21, 2018