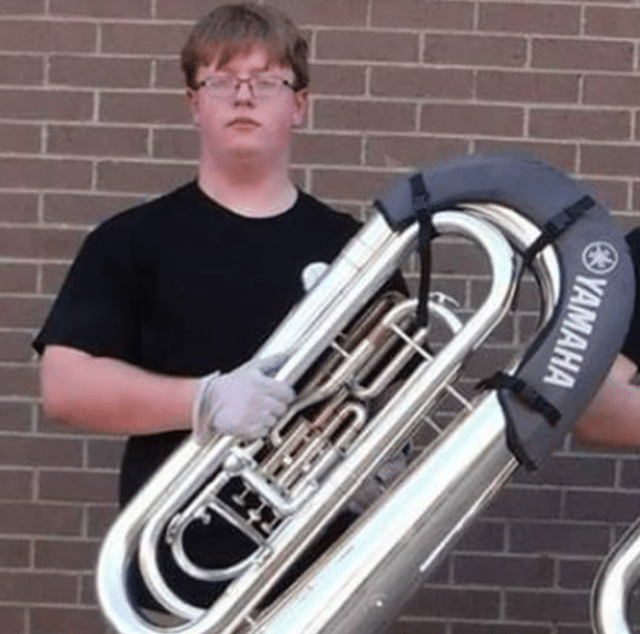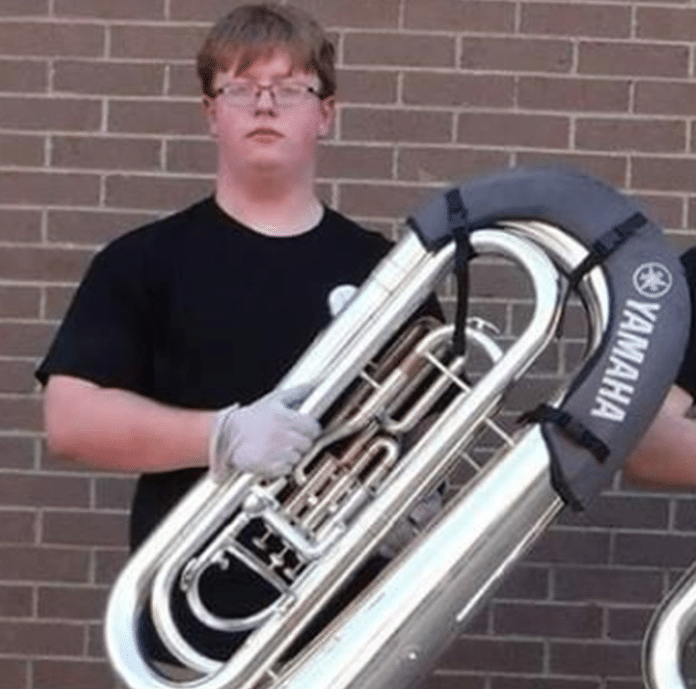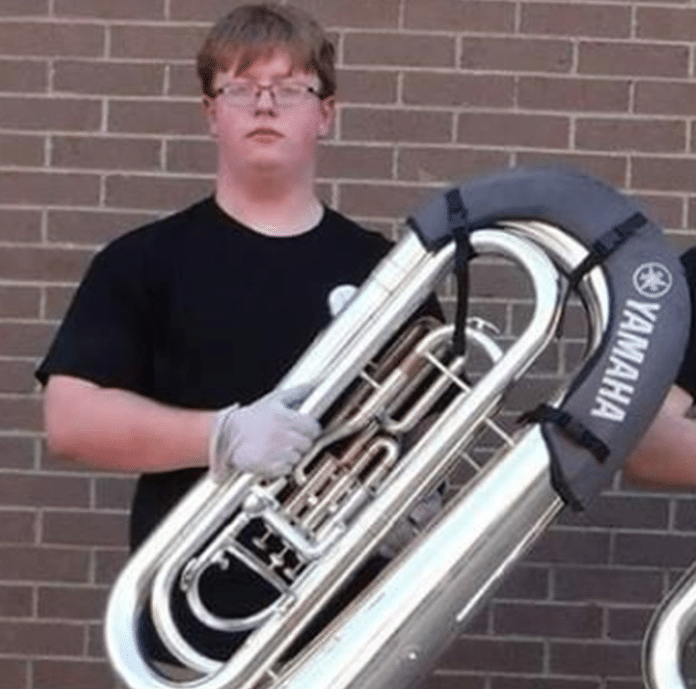 Marshall County High School shooting Cable news coverage is next to negligible as corporate media prefers to look the other way. 
In a telling sign of corporate media's resignation and less than hearty appetite to examine America's real ills, a new report told of US cable news giving a scant 16 minutes cumulative coverage in the aftermath of Tuesday's deadly Kentucky School shooting involving 15 year old teen boy, Gabe Parker.
Reported mediamatters: 'The January 23 broadcasts of CNN, Fox News, and MSNBC covered the shooting for a total of just over 16 minutes, including headlines and teasers. CNN gave the most coverage to the story with just over 10 minutes, Fox News followed with five minutes of coverage, and MSNBC covered the shooting for just over a minute.'
Went on to note the independent media outlet, 'Media Matters searched SnapStream for "Kentucky" OR "shoot*" OR "shot*" OR "Bailey Holt" OR "Preston Cope" OR "Marshall County High School" on January 23 for the networks CNN, MSNBC, and Fox News. All mentions of the shooting were timed, including teasers, headlines, and full segments.'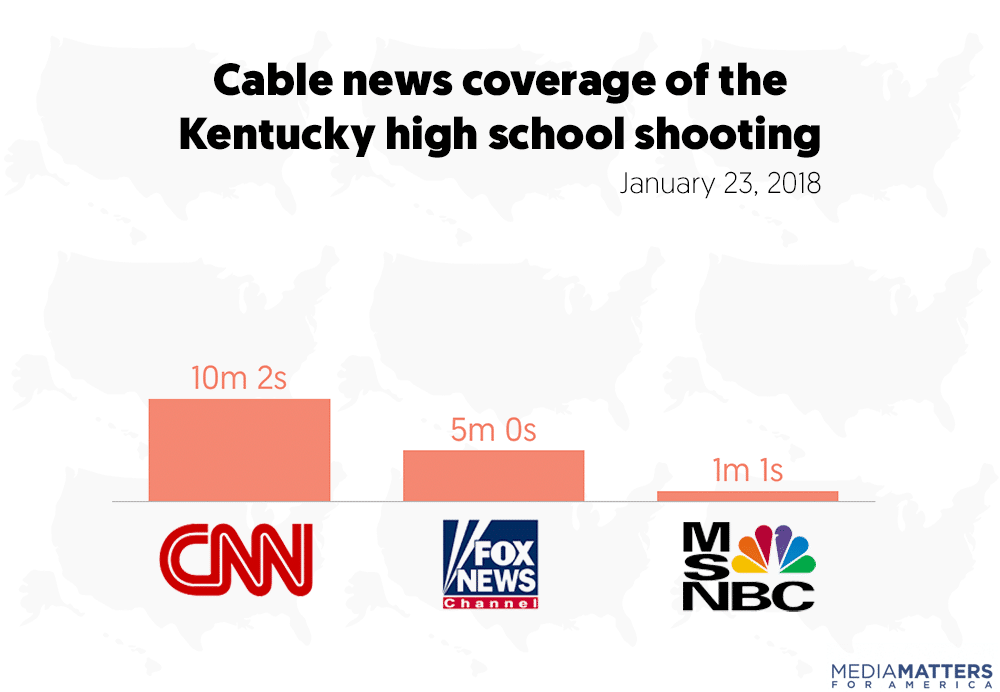 Marshall County High School shooting Cable news coverage: Three school shootings in two days, but who really cares?
The next to non existent coverage of the Marshall County High School shooting, in Benton, Kentucky was the site of the nation's 11th school shooting in 2018 and third mass shooting in two days following a shooting in Italy, Texas which saw 16 year old teen, Chad Padilla fire a handgun at a school cafe before classes the day before. That shooting led to no deaths and one injured female victim, the teen's intended victim, after  recently spurning his advances.
Another shooting also took place at a charter school in Louisiana on January 22, but that story barely got any coverage or acknowledgement from the corporate/cable media which preferred to concentrate on preferred themes (Russiagate, Donald Trump gaffes, and sporting accomplishments).
Of course, perhaps, living in America, once you've seen one school shooting, you've seen them all and why bother having to go over the awkward truth of why such avoidable things continue to happen non stop in the US, which is to tacitly admit perhaps living in the US is a wholly violent experience, whether physically or psychologically.
Gabe Parker mother throws up when she finds out her son is Kentucky School shooter
Kentucky School 'tormented' shooting suspect to be tried as adult
Kentucky School shooter was bullied after Snapchat Video post evening before
Bailey Nicole Holt and Preston Ryan Cope I'd as Kentucky school shooting victims
Why? Gabe Parker Kentucky school shooter leads to 15 year old gunman killing two injuring 19