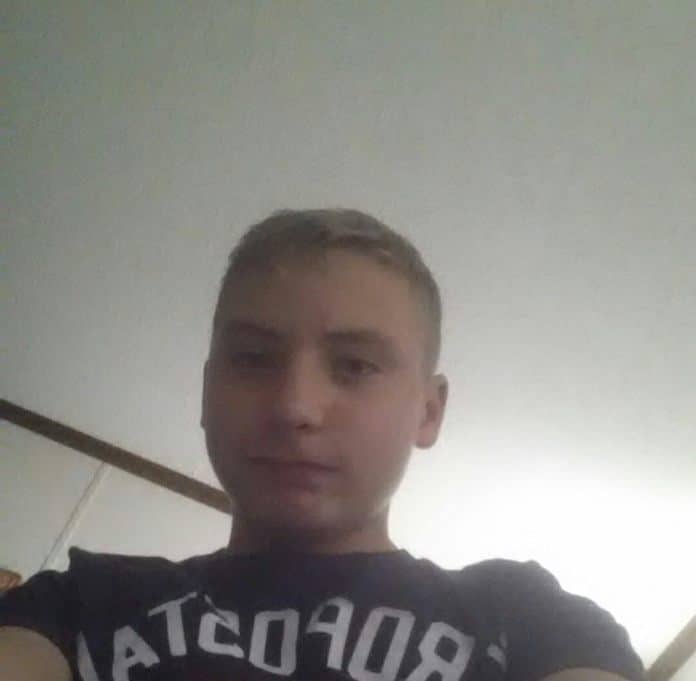 Italy High School shooting: What led to 

Chad Padilla shooting at a 15 year old female classmate. Had previously made 'hit list' at school. 
Chad Padilla a 16 year old, Dallas, Texas, Italy High School student has been taken into custody without incident after shooting a 15 year old female student in the school cafeteria  just before 8:00 a.m. with a semi-automatic handgun.  
Staff members confronted Padilla, who then fled before being arrested outside the school. The girl was taken via helicopter to Parkland Memorial Hospital in Dallas. Her condition hasn't been released.
While Padhilla's identity as the Italy High School shooting suspect hadn't been officially named, classmates revealed the shooter's identity on twitter, with posts revealing the teen having a history of aggressive actions at school. In 2016, he allegedly threw scissors and a computer at two of his classmates according to the chicagotribune, who elected not to name the suspect.
Ellis County Sheriff Chuck Edge said during a news conference that the suspect 'engaged the victim' and fired several shots from a semi-automatic .380 handgun just before 8 a.m. Edge did not say how many times the victim was shot.
Edge said it's unclear where the boy may have gotten the weapon. He also didn't know what charges the boy might face.
A discussion with a former school member this author had revealed Padhilla acquiring the handgun from home, specifically from his mother.
Why? Gabe Parker, Kentucky school shooter leads to 15 year old gunman killing two injuring 19.
LIVE: Aerial view of Italy High School in Texas, where a shooting suspect is in custody https://t.co/mv6Qs8VZ91 https://t.co/bhU6a8IkG8

— CBS Austin (@cbsaustin) January 22, 2018
A report via the Washington Post told of authorities still investigating any relationship between the Padhilla and the victim, with both students in the Italy Independent School District, Ellis County Sheriff Chuck Edge told reporters during a Monday press conference.
Not yet necessarily understood is whether the 15 year old female had been single handedly singled out by the alleged shooter and if so why? Or whether her shooting had been random.
That said, a former school member who had be-friended Padhilla told this author the shooting had been the result of Padhilla's romantic advances having been spurned, with the pair briefly dating.
The source also told of his friend in recent months increasingly showing anti social behavior, spending more times alone and 'acting up' in school, with school officials declining to seek counseling for the 'troubled youth.'
Of note, students at the school told of the 15 year old shooting victim moving to the school district a few months earlier.
Come Tuesday, a report via AP told of the 15-year-old girl who was wounded being 'in good spirits' following successful operations.
Just spoke with parent whose daughter was in the cafeteria when Italy High School shooting happened. She tells me her daughter heard four or five shots before running. Calls it the most terrifying phone call see ever got. pic.twitter.com/1DTJ5W4t8Q

— Larry Collins (@LarryNBC5) January 22, 2018
Chad Padilla Italy High School shooting suspect hit list:
Cassie Shook, a 17-year-old junior at the school, told The Associated Press that she was driving up to the building when she saw 'the doors fly open and everyone screaming and running out of the building.' She said she was angry when she learned who the suspect was because she'd complained about the boy at least twice to school officials, including to a vice principal.
'This could have been avoidable,' she said. 'There were so many signs.'
Shook said she first went to school officials after Padilla allegedly made a 'hit list' in eighth grade only to find her name was on it. Then last year, Padilla got angry during a class and threw a pair of scissors at her friend and later threw a computer against a wall, she said.
Told Shook, 'I ran out of the classroom screaming, telling everyone to hide because I was scared'.
Shook said police came to talk to the class after the incident. She said the boy was removed from the school but eventually was allowed back.
Italy Independent School District Superintendent Lee Joffre said the district couldn't comment on disciplinary actions involving students.
Chad Padilla Italy High School shooting suspect Facebook posts:
A regard of Padhilla's Facebook post reveals the 16 year old using a horror type Facebook wall post, titled, 'Three Days Grace', from the Canadian rock band , Three Days Grace.
A July 2015 post saw Padhilla sharing a post, which read: 'Just because a person doesn't put hands on you, that doesn't mean they aren't abusive. Abuse is control, blatant disrespect, and also hurtful words. Don't settle for emotional abuse thinking it's ok because it's not physical.'
Also ominous was a Facebook post of the youth posting an image of a handgun on Facebook as well, February 24, 2015.
Pursuant to his arrest, Padhilla was being held at a juvenile detention center, with a preliminary hearing is scheduled for Wednesday in juvenile court.
Assistant District Attorney Ann Montgomery declined to say whether the boy's case will remain in juvenile court or whether prosecutors will move to charge him as an adult.
To date, Padhilla faces two counts of aggravated assault with a deadly weapon with possible upgrade of charges.
The school district of about 600 students is located near the center of Italy, a town of about 2,000 people that dubs itself 'The Biggest Little Town In Texas.' Joffre said that about 45 to 55 students are typically in the high school's cafeteria in the morning for breakfast. He noted that school would be in session Tuesday and that counselors would be available.