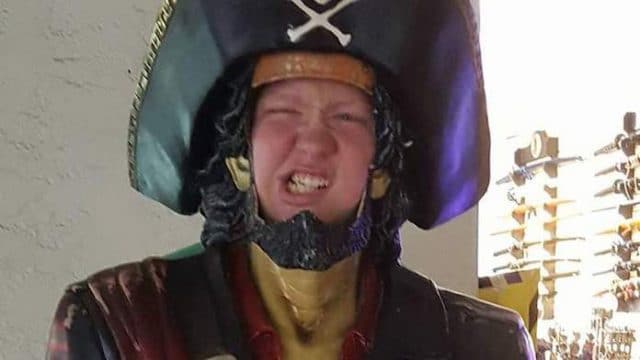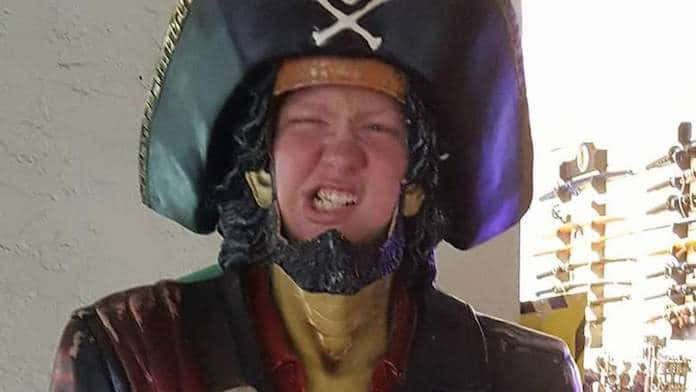 Mary Garrison Minyard a prominent Marshall County news editor arrives at school to find her teen son is the primary Kentucky School shooter: Discord at the family home and school. 
New information has identified 15 year old Kentucky school shooter, Gabe Parker as the son of Mary Garrison Minyard, a prominent newspaper editor of the Marshall County Online.
According to a report via the Courier-Journal, on the morning of the shooting at Marshall County School on Tuesday, Minyard had rushed to the school to cover the shooting incident only to discover her sophomore son was the primary suspect.
Previous testimony on the day of the shooting revealed one parent remarking that one of the mothers arriving at the school only to violently throw up when it was disclosed that her son had been identified as the primary suspect in the Marshall County School shooting.
The revelation of the boy's mother as a prominent news editor in the town comes as Parker now faces two murder charges along with twelve aggravated counts of assault after injuring twelve other students aged 14 to 18.
Killed in the shooting that morning was 15 year old school girl, Bailey Holt, and 15 year old Preston Ryan Cope who was declared dead at a hospital in Nashville shortly after.
To date authorities have yet to publicly confirm the suspect's name nor the motive.
Noted a private message sent to this author by one source as to what transpired Tuesday morning:
"Mary Garrison didn't show up to school as a reporter that morning(even though she is one). After Gabe Parker was finished shooting, he dropped the gun and took off running with the crowd of kids in the chaos, and he went and hid in the "safe room", which is the weight room, with the other kids hiding, he then text his mother and said there had been a shooting, not telling her that he was the shooter, she arrived to school worried and in panic like other parents and then was eventually told on scene that her son was the shooter, and yes, she did violently throw up hearing the news.
The 1st responders were searching for him through out the school not knowing if he had another weapon or what his plans were. As he was hiding in the weight room with other student & faculty, a student that witnessed the shooting, recognized that he was hiding with them and discreetly made his way over to a teacher and told them, the teacher, then texted someone to alert them of his location. Then, they came and apprehended him."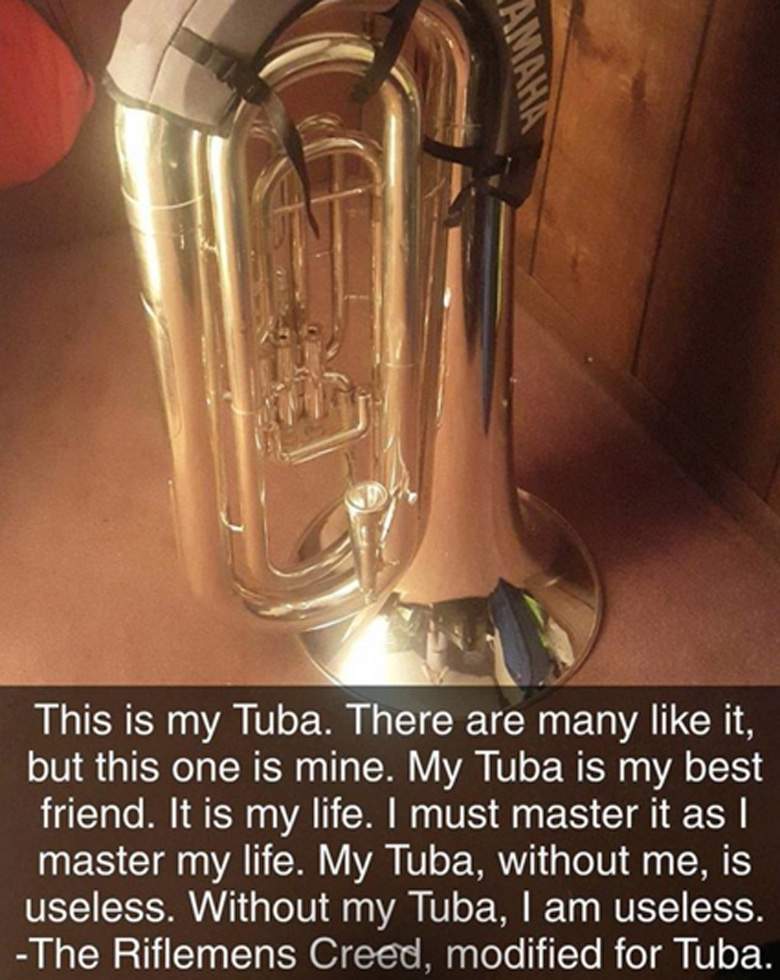 Kentucky School shooting – Apparently Gabe Parker was bullied on snapchat the night before the shooting after he cried when his mum blamed him after his dad died that night. She was annoyed she had to come get him when his dad died. Next day she made him go to school pic.twitter.com/QoH6GwKPVZ

— ??(((AnnieLau))) (@AnnieLau99) January 24, 2018
The desperate existence of 

Mary Garrison Minyard's teen son behind closed doors:
Since his arrest, the 15 year old teen has remained in juvenile custody with Assistant County Attorney Jason Darnhall announcing on Thursday that they would try the teen as an adult within the coming week. 
The above revelations come with the onslaught of social media commentary from friends and witnesses who told of witnessing the shooter the evening before 'breaking down' on Snapchat video only to be ridiculed by classmates.
At the time, Parker, a tuba player in the school band, had weeped that his father had died (only to be proven otherwise when the boy's father, Austin Parker, flew in the following morning after the shooting) and that his mother had blamed him for the father's death.
A note also followed from the boy's stepsister, Kimberly Mason, claiming Gabe lived an existence replete with physical and emotional abuse both at school and at home at the hands of his parents, particularly his 'abusive father' as she had written on a social media post on the evening of the School shooting.
Wrote Mason in part, 'He is my family. I don't care that his dad and my mother got divorced last year and I haven't been able to see him much since then. He is my family. He isn't a monster. He doesn't deserve to die like I've seen so many people say.
He is a kid who is hurting. If you knew even half of the things he was put through with his father, then you wouldn't be saying those things. But the fact is, you don't know Gabe. You don't remember him as a young boy who was always laughing and who was so smart and loved chemistry.
But I do. I don't know if he did this in retaliation to being bullied, but I'm sure if he was bullied that no one in that school did a damn thing about it. I know that no one who had the power to stand up to his father did except me and my mom. STOP BRUSHING ABUSE UNDER THE RUG. And please.
If you know someone who is being abused or bullied, stand up for them! I am begging you! My heart goes out to those families who were impacted by this shooting. I cannot imagine what you are feeling. But like me, you are hurting. This isn't easy on anyone. But, posting hateful comments on his pictures is the kind of behavior that promotes more school shootings.
This is sad and heartbreaking, but adults, act like adults! Stop being bullies yourselves! I hope going forward more people will stop and think about their behavior. I hope before you say that mean, unnecessary comment that you put yourselves in their shoes. I hope before you go to push someone or knock their books out of their hands that you put yourselves in their shoes.
And to those who want to take their lives or the lives of others out of feeling trapped and lost, please know you aren't alone. You are not alone. Pain can be worked through. I know as young adults situations seem impossible and out of your hands…but the time will pass quicker than you think. You can make it through.'
Kentucky School 'tormented' shooting suspect to be tried as adult
Kentucky School shooter was bullied after Snapchat Video post evening before
Kentucky School shooting receives 16 minutes (only) Cable news coverage
Bailey Nicole Holt and Preston Ryan Cope I'd as Kentucky school shooting victims
Why? Gabe Parker Kentucky school shooter leads to 15 year old gunman killing two injuring 19.
I feel bad for the victims of the MCHS shooting but I can't help but feeling bad for the shooter Gabe Parker too, he apparently brought a knife to school before this mess and the school allegedly knew he was being bullied and didn't do anything to help nor did any students. part1

— mikayla❣️ (@KaylaFruits) January 24, 2018
What is assumed to be normal social life in this country is dangerous. Cliques, shunning, shaming based on not conforming to crazy MEDIA driven standards is why kids feel desperate, do deadly things. If Gabe Parker had put a gun to his head at home only he would STILL be unknown.

— SomeoneHasToSay (@SomeoneHasToSay) January 24, 2018
Gabe Parker is a product of his society, nothing else. Bad parenting and corruption. Save the children!

— C.Y.N.E. (@D4RR7N) January 24, 2018
Gabe Parker, a 'grandmas's boy,' amidst family home drama:
In the days after the shooting, friends and others who knew Parker, described him as being a 'grandma's boy'.
They said the teen went fishing with his grandparents and that 'anything grandma needed, he would get.' 
'His grandma was his best friend,' his neighbor Allyn Hornick told the Courier-Journal.
He also said he spoke to Parker a few weeks ago, and that the boy seemed anxious and down.  
Ashley Collie told the paper with her parent's permission that she was baffled when she saw the photo of Parker being taken into custody on Tuesday. 
The 15-year-old, said she was in Parker's math class and described him as 'a really good kid.' 
She said he was quiet, and that he kept to himself, according to the Journal. 
Collie also said that after the shooting, some of Parker's friends said he'd been 'snappy' since returning from Christmas break. 
Friends also told her he talked about violence and said he was interested in joining the Mafia.
Jayson Roberts told the paper that his son had several classes with Parker and that the boy didn't have any known issues in school. 
He also said Parker was well-liked by members of the school's marching band, which he was part of. 
Asked about claims Parker had been bullied at the school, Collie said she'd heard that but wasn't sure if it was true. 
She also said he was 'definitely shooting to kill,' but didn't think he was targeting any students in particular.   
Seemingly corroborating Parker's 'cry for help' breakdown was one of Parker's shooting victims, 16 year old teen girl, Hanna Danae, who was shot in the chest, saying the school should forgive him because 'he was hurting too.' 
Funerals for the two teens will be held Sunday. The families requested privacy, but said they will make a public statement on Saturday. 
Following the shooting, George Huffman, who works for the ATF Louisville Division, said his department traced the handgun used in the shooting. He wouldn't give details about what type of gun it is or how the shooter got it. 
Hornick said Parker's mother doesn't have guns in the home. It's not clear if Gabe's father Austin Parker, did. The couple were separated in 2007 and both remarried. 
The home drama of 

Mary Garrison Minyard that never made it on the front page:
Underscoring the degree of discord that the teen had been exposed to, neighbors told of Gabe's father divorcing his next wife and Gabe's stepmother, Jennifer Lynn Parker, in 2017. The split happened in 2016 after Austin Parker allegedly slapped Parker during an argument. 
Austin was charged with fourth-degree assault. He pleaded guilty to the lesser charge of disorderly conduct and spent 90 days in jail and was conditionally discharged for two years. 
Police said they found Jennifer Lynn Parker with a large red mark on her face after the couple's alleged fight. She petitioned for a domestic violence order,' and described Austin as 'controlling and a bully.' She claimed he'd slapped her once before, and said he's 'always had a short fuse.' 
Neither of the divorce proceedings mention Gabe except to mention his name and date of birth, and say his parents agreed to joint custody. What remains unknown is to what degree the antagonism, family breakdown, the domestic abuse weighed down on a 15 year old teen boy, the son of a prominent news editor whose job it was to uncover the turmoil in her town, except for the very turmoil in her own home.