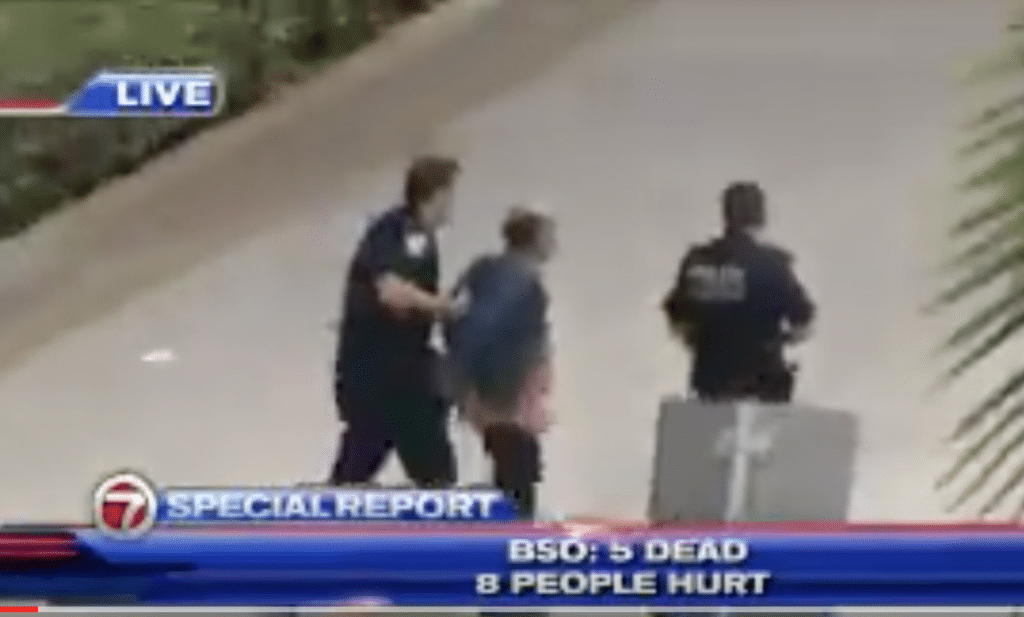 Esteban Santiago is identified as the Ft Lauderdale Airport shooter who on Friday shot dead five and injured at least eight. Lone ranger or terrorism?
Esteban Santiago a Florida man is in custody after going on a shooting rampage at Ft Lauderdale-Hollywood Airport which left five people dead and at least eight injured Friday afternoon.
A report via abcnews told of the shooting taking place at Terminal 2, by the baggage claim area leading to a mass evacuation of the airport as panic and confusion broke out upon the sudden onset of shooting.
There was speculation that the gunman had been able to retrieve a gun from his luggage after arriving on a flight.
Pursuant to Santiago's arrest, believed to be a US citizen living in New Jersey aged 26, reports told of a second round of gunfire erupting circa an hour later at the parking garage at Ft. Lauderdale-Hollywood International Airport.
The renewed shooting led to renewed panic, sending passengers fleeing for their lives. No injuries were sustained during the second shooting. It has yet to be revealed who was responsible in that shooting and whether a second individual taken into custody soon after was responsible for that outburst?
Bryan Santiago, Esteban Santiago's brother: 'The FBI has blood on its hands.'
Esteban Santiago: Terrorism or lone wolf ticking time bomb?
Esteban Santiago Ruiz: 'I'm being controlled by the CIA'
Esteban Santiago Ft Lauderdale shooter instagram and Facebook photos
Esteban Santiago: A history of mental health problems
Esteban Santiago: 'How I strangled my b*tch girlfriend'
Photos: Terry Andres, Olga Woltering, Michael Oehme i'd as Ft Laudedale Airport shooting victims
Witness: "Everybody is down. I'm not supposed to move." #FortLauderdale pic.twitter.com/onBsWDgHCx

— Fox News (@FoxNews) January 6, 2017
Is this the shooter being escorted out? Anyone?? #FortLauderdale #shooting #BREAKING #FLLShooting #EstebanSantiago pic.twitter.com/rXCGNuNMkB

— Spencer (@spiceespencer) January 6, 2017
During a press conference, Florida Senator Bill Nelson revealed Santiago having a military ID, with questions whether the ID was current or expired.
According to Nelson, the shooter's identity was given to him by the head of the TSA.
A report via the miamiherald told security tightening around the airport and Miami International Airport, as terrorism task forces were sent in to investigate.
To date there is no indication yet that the shooting(s) are related to terrorism.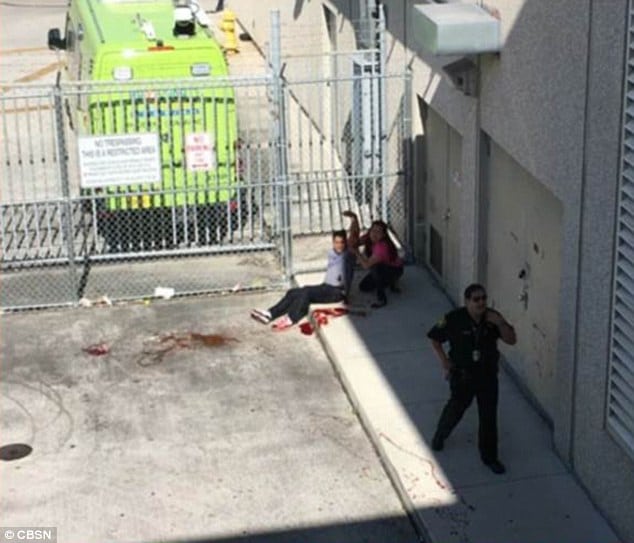 Distraught witness to Ft. Lauderdale shooting: "I had a perfect picture of him coming and walking up and down and shooting people…" pic.twitter.com/2witNkr7Yp

— ABC News (@ABC) January 6, 2017
Describing the unfolding mayhem, witness, Mark Lea, 53, told MSNBC that the shooter was a man, wearing a Star Wars T-shirt, and that he walked into the baggage claim area of Terminal 2 and opened fire with a single handgun.
Lea said the man said nothing as we he went through three magazines before giving up and sprawling spread-eagle on the flood as a police officer took him into custody.
Told the witness, 'He had no intention of escaping'.
Adding: 'I was dodging bullets and trying to help people get out of the way,'
'At first we thought it was firecrackers. 
'Everyone started screaming and running. The shooter made his way down through baggage claim.
'He had what looked like a 9mm and emptied his entire clip. People were trying to run.'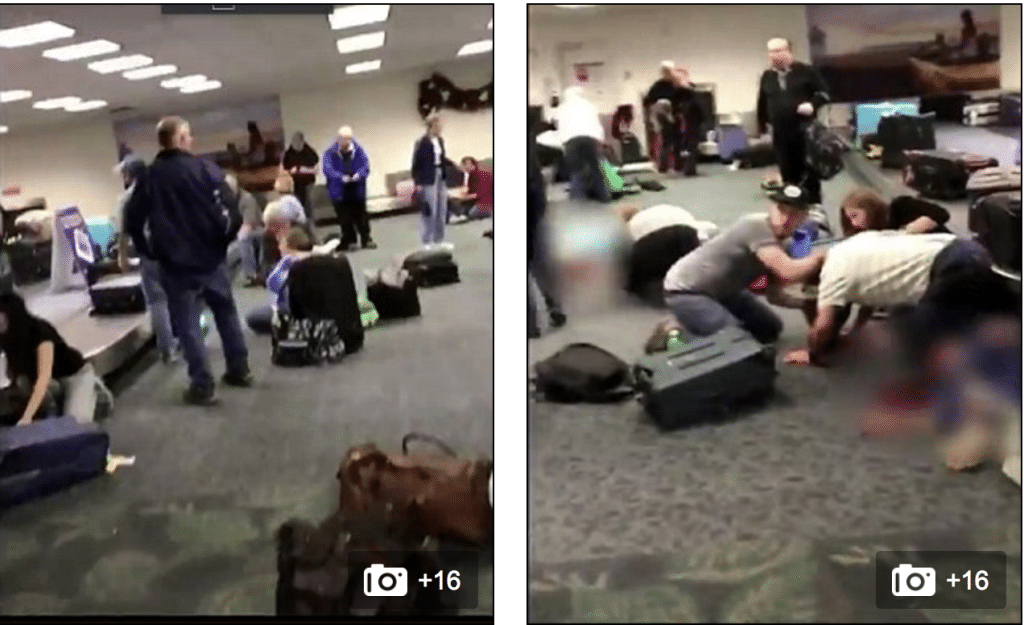 Told another witness, John Schicher: 'He was holding a black handgun and he was just shooting randomly into the crowd,'
'There were elderly people who were shot and killed, there were two people to my left and two people to my right that were shot.'
The gunman said nothing and didn't appear to be targeting anyone specifically, Schicher said, adding that the shooter had time to reload his gun before he was stopped by police.
'He walked over and he was right in our area, like within just feet of us, shooting people. I didn't know if I would be shot or if my wife or my mother-in-law would either,' he said.
Reflected law enforcement expert Jim Cavanaugh in the aftermath of the shooting: 'You're trying to understand, is this a one-off guy? Regardless of motive, is he alone, or is there something else?'
'We hate to think that way, but that's the requirement for police commanders — to think that way.'