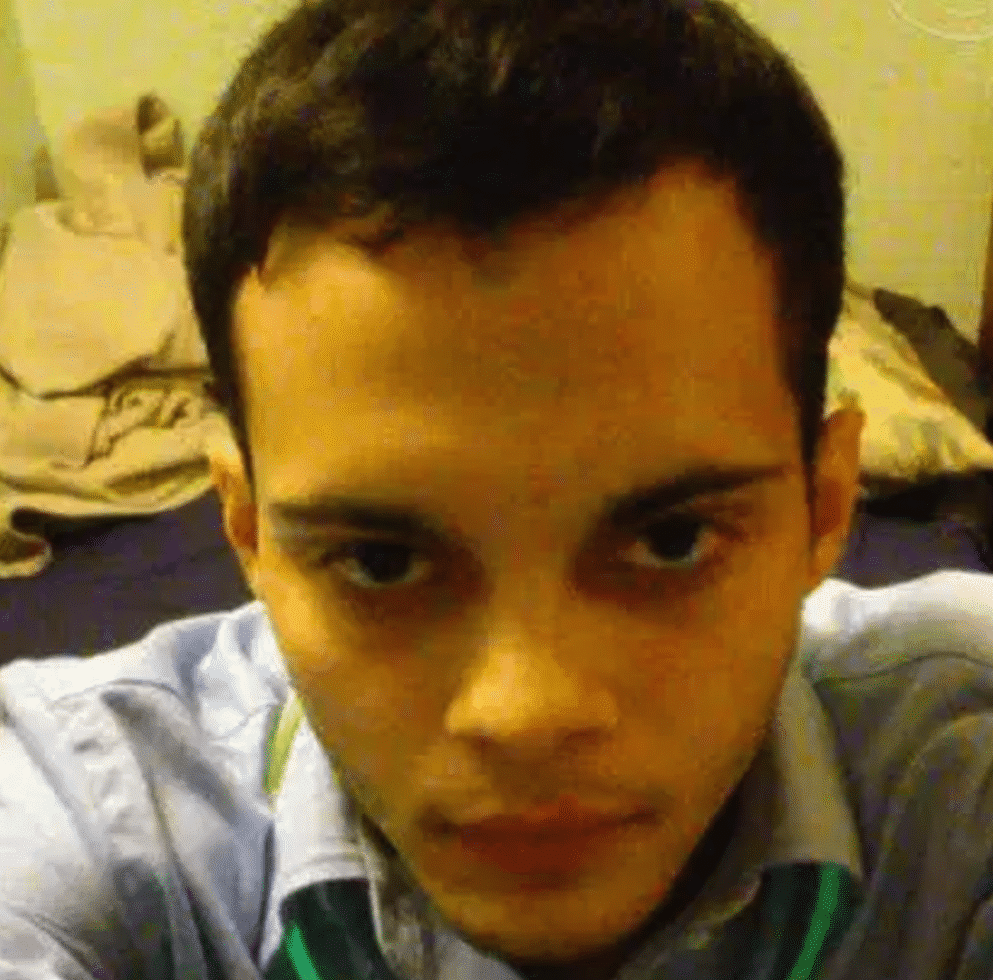 Bryan Santiago, Esteban Santiago's brother claims the US government & the FBI have blood on their hands for failing to act on his walking time bomb sibling.
Speaking to press, the brother of Ft Lauderdale Airport shooter, Bryan Santiago has blamed the US government for his brother's actions.
Addressing press corps, the sibling argued that his brother, Esteban Santiago was a walking time bomb and that the government had in essence facilitated the 26 year old man's deadly mass shooting.
From allowing the mentally ill man to fly with a concealed weapon, to along with failing to give the man 'adequate' mental health treatment in the face of deteriorating faculties and claims he was hearing voices in his head.
Bryan Santiago's claims come on the day prosecutors charged Esteban with an act of violence at an international airport resulting in death.
If convicted, Esteban Santiago could face the death penalty.
Esteban also faces two firearms offenses.
Told FBI agent George Piro during a Saturday morning press conference: 'Indications are that he came here to carry out this horrific attack,'
'We have not identified any triggers that would have caused this attack. We're pursuing all angles on what prompted him to carry out this horrific attack.'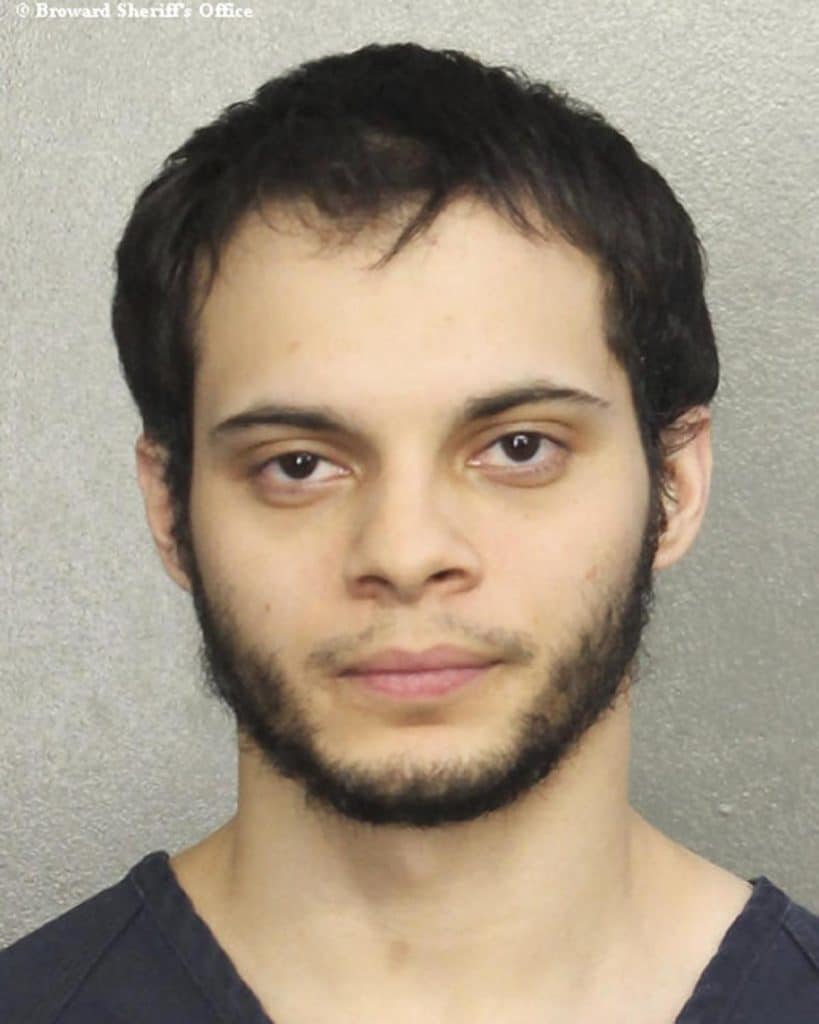 Esteban Santiago: 'How I strangled my b*tch girlfriend'
Photos: Terry Andres, Olga Woltering, Michael Oehme i'd as Ft Laudedale Airport shooting victims
Esteban Santiago Ruiz: 'I'm being controlled by the CIA'
Esteban Santiago: A history of mental health problems
Esteban Santiago Ft Lauderdale shooter instagram and Facebook photos
Why? Esteban Santiago Ft Lauderdale Airport shooter kills 5.
While officials try to piece how the brother came to 'pull off' his plan, as they now suspect the man had purposefully flown with the expressed purpose of taking down victims, Bryan Santiago wonders otherwise.
According to the brother, his sibling's deadly assault could have been all together avoided had the FBI whom Esteban confided to back in November used a 'little common sense.'
At the time, Esteban according to cbsnews had gone to the Anchorage, Alaska depot telling the FBI that he was working for the CIA and being forced by the intelligence agency to watch ISIS videos and fight for the Islamic terror outlet.
Soon after, the FBI is alleged to have 'recommended' that Esteban check into a mental facility, which the brother purportedly volunteered to do so.
And yet barely two months later, Esteban was back out, if he ever checked in at all, carrying with him a concealed weapon on an airplane.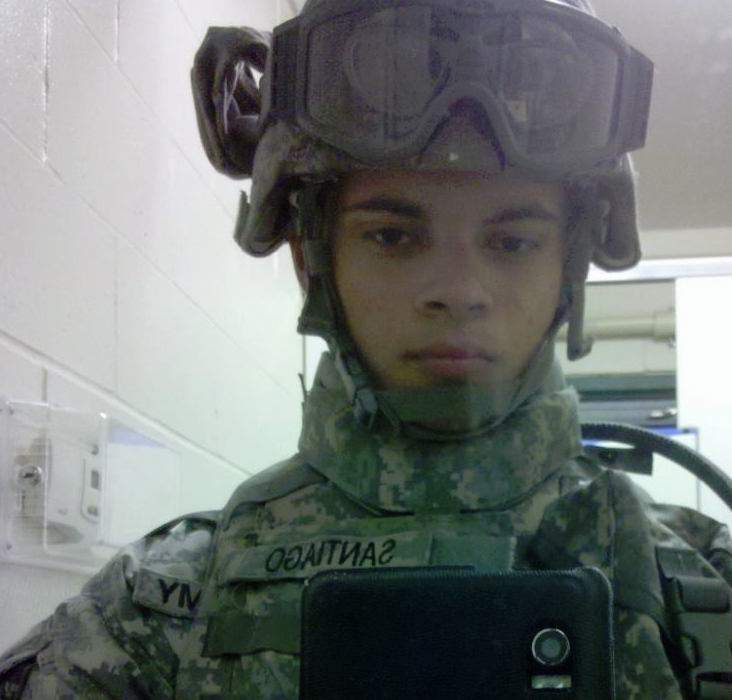 Of note, it is legal for airline passengers to transport unloaded guns and ammo in their checked bags, as long as they are locked in a hard-sided container and declared to the airline at check-in. Some airports require guns and ammunition to be checked in separate bags.
Which raises the awkward question how did Santiago come to retain his concealed weapons license in the face of terror claims and operatives that he was making? Never mind claims of hearing voices in his head.
Told Bryan Santiago outside of his family's Puerto Rico home: 'We're not talking about someone who emerged from anonymity to do something like this,'
Adding: 'The federal government already knew about this for months, they had been evaluating him for a while, but they didn't do anything.'
According to the nydailynews after Esteban's visit to the FBI, the brother was evaluated for four days before being releases without any medication or a follow up plan.
Reiterated the brother, 'I told him to go to church or to seek professional help.'
Another relative said Santiago's military service in Iraq may have sent him over the edge.
'While in Iraq, his brother said he lost two of his close friends. A grenade went off and they died right in front of him,' said an uncle who lives in Naples, Fla.
The uncle asked not to be named.