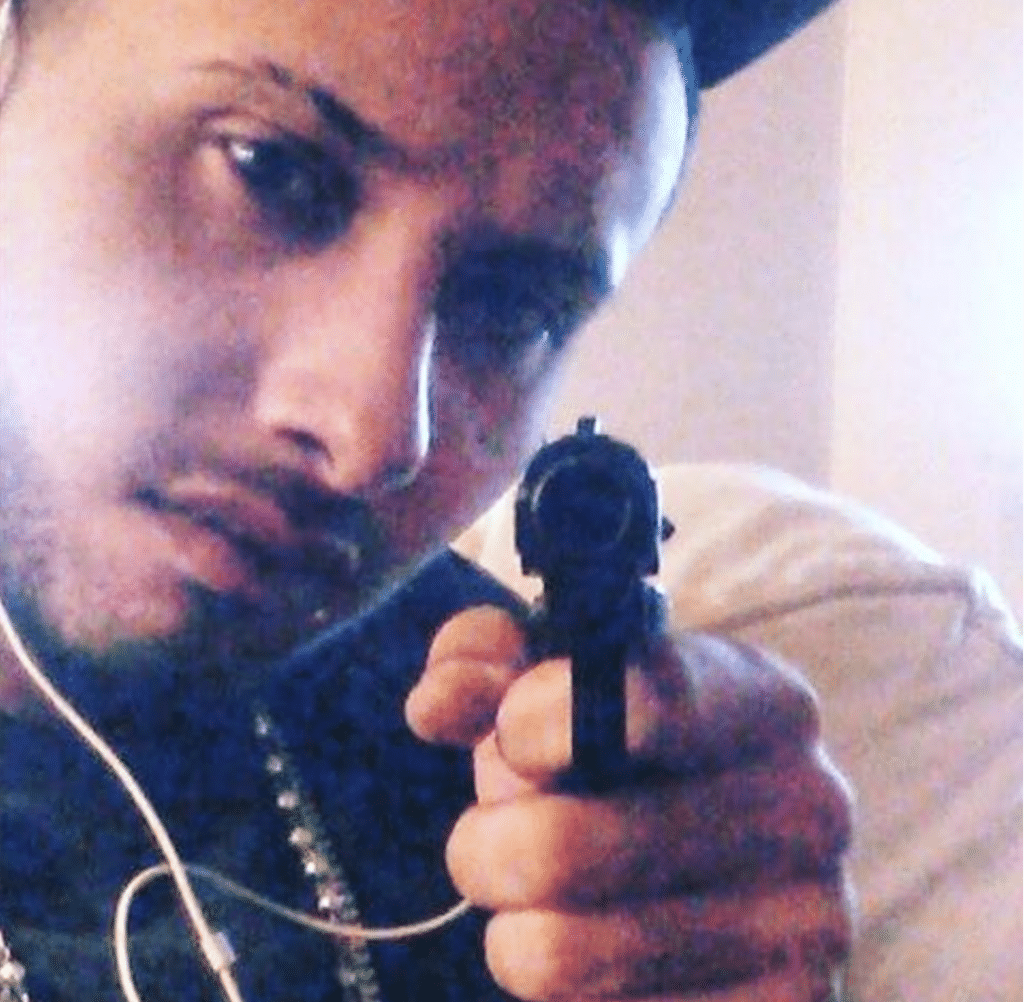 Esteban Santiago Ft Lauderdale shooter instagram and Facebook photos. What led to a 26 year old New Jersey man going on a deadly shooting spree?
In the aftermath of the the Ft Lauderdale shooter that left 5 dead and 8 injured on Friday, the gunman was revealed to be a 26 year old New Jersey resident of Hispanic, Peurto Rican background.
Images of Esteban Santiago on instagram and Facebook show the shooter posting incriminating photos, including that of him holding a hand-pistol at the viewer in one image.
Wrote the accused shooter in one post, whilst donned in uniform as pat of the Army National Guard:  'Here's to finding whether or not your mission on earth is finished ; if your still alive … It isn't.'
According to a report via abcnews the shooting initiated in Terminal 2 by the baggage terminal after the man flew from a Canadian flight.
Witnesses say the gunman appeared to randomly target his victims during the shooting spree which has left at at least five people dead and at least eight injured.
He was apprehended by authorities when he stopped shooting to reload, witnesses said.
Bryan Santiago, Esteban Santiago's brother: 'The FBI has blood on its hands.'
Esteban Santiago: Terrorism or lone wolf ticking time bomb?
Esteban Santiago Ruiz: 'I'm being controlled by the CIA'
Why? Esteban Santiago Ft Lauderdale Airport shooter kills 5.
Esteban Santiago: A history of mental health problems
Esteban Santiago: 'How I strangled my b*tch girlfriend'
Photos: Terry Andres, Olga Woltering, Michael Oehme i'd as Ft Laudedale Airport shooting victims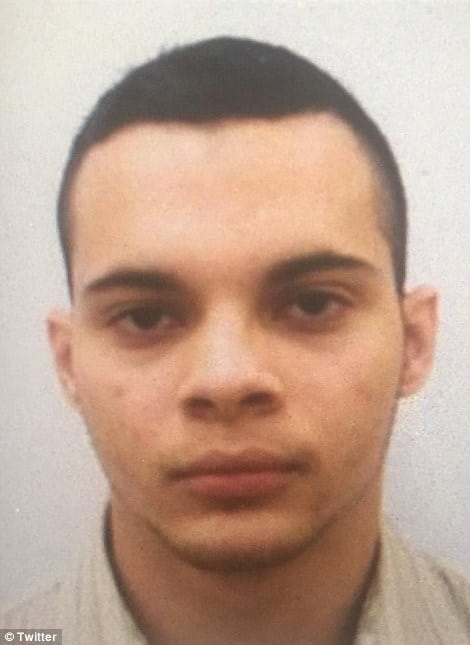 Distraught witness to Ft. Lauderdale shooting: "I had a perfect picture of him coming and walking up and down and shooting people…" pic.twitter.com/2witNkr7Yp

— ABC News (@ABC) January 6, 2017
Newly-discovered @Instagram of "Naota33" proves we were 100% RIGHT on our identification of #EstebanSantiago #FortLauderdale. 4/? pic.twitter.com/XwncWMzyjs

— WeSearchr (@wesearchr) January 6, 2017
Is this the shooter being escorted out? Anyone?? #FortLauderdale #shooting #BREAKING #FLLShooting #EstebanSantiago pic.twitter.com/rXCGNuNMkB

— Spencer (@spiceespencer) January 6, 2017
Santiago flew into the airport from Anchorage, Alaska (with a layover in Minneapolis, St. Paul), and checked a gun for the flight.
After claiming his bag, he loaded it in a bathroom and then opened fire on the baggage claim area, Broward County Commissioner Chip LaMarca said.
NBC News reports that Santiago had a history of mental problems, but had reportedly been getting treatment.
Santiago was a combat engineer in the Army National Guard, and served one year in Iraq before being honorably discharged last year, the Army Criminal Investigation Division notes the dailymail.
The motive for the shooting is still not known, but Florida Sen. Marco Rubio told CNN that Santiago may have gotten into an altercation on his flight earlier that morning.
'I know that was mentioned as a potential cause and they wanted to kind of look into that a little further and get to that point,' Rubio said.
Describing the unfolding mayhem, witness, Mark Lea, 53, told MSNBC that the shooter was a man, wearing a Star Wars T-shirt, and that he walked into the baggage claim area of Terminal 2 and opened fire with a single handgun.
Lea said the man said nothing as we he went through three magazines before giving up and sprawling spread-eagle on the flood as a police officer took him into custody.
Told the witness, 'He had no intention of escaping'.
During a press conference, Florida Senator Bill Nelson revealed Santiago having a military ID, with questions whether the ID was current or expired.
According to Nelson, the shooter's identity was given to him by the head of the TSA.
Soon after Santiago was subdued a second shooting took place an hour later,  sending passengers fleeing for their lives. No injuries were sustained during the second shooting. It has yet to be revealed who was responsible in that shooting and whether a second individual taken into custody soon after was responsible for that outburst? See video below.