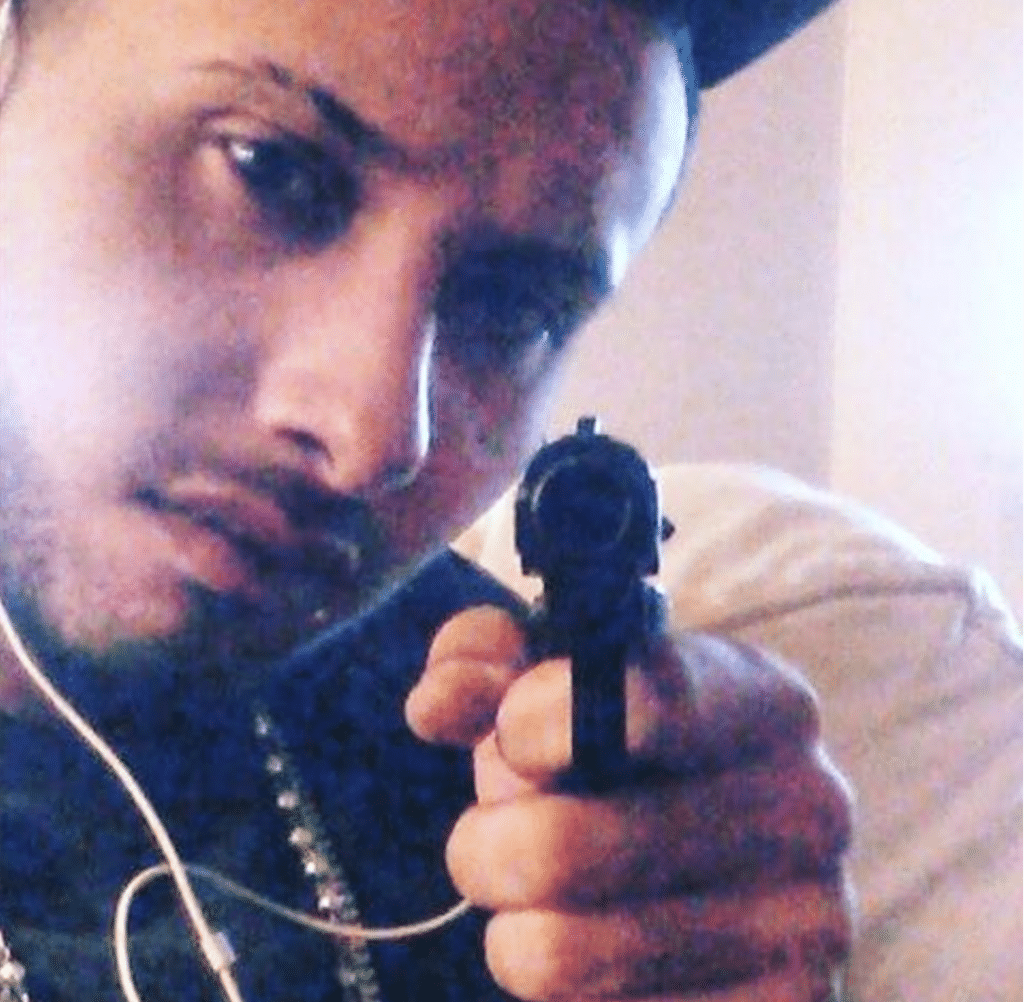 Esteban Santiago mental health breakdown: How did a former US military veteran come to implode and target passengers at Ft Lauderdale airport? 
Reports have revealed that Iraq veteran Esteban Santiago since identified as the gunman who killed five people and wounded eight others at Fort Lauderdale-Hollywood International Airport had a history of mental problems.
Told the man's aunt, Maria Ruiz via NJ.com: 'He lost his mind, after his overseas service.'
She said her nephew was raised in Puerto Rico, and returned to the island when he returned from the Middle East where the 26 year old man was hospitalized for mental problems.
The aunt said that the US military veteran had recently been working a security job in Alaska, had became a father last year and 'seemed fine' when he spent time in Union City over the holidays.
Of disconcert, sources told via CBS news that Santiago walked into an FBI office in Anchorage in November last year claiming he was being forced to fight for ISIS. After that incident, Santiago started getting treatment for his mental health issues.
The aunt told how Esteban had been in the hospital two months ago.
Reiterated the aunt: 'He would say that he would see things. I don't know. So he went to the hospital. That's what I know. That's what the mother told me, who lives in Puerto Rico'.
His brother Bryan told NBC that the suspect was still receiving mental treatment in his new home and owned a handgun.
How Esteban came to acquire and retain a gun, legally or otherwise is yet to be understood.
The brother said Esteban had served in the National Guard in Puerto Rico for six years, along with being deployed to Iraq for a year. Santiago then served in the Alaska Army National Guard as a combat engineer, where he was discharged for unsatisfactory performance.
Newly-discovered @Instagram of "Naota33" proves we were 100% RIGHT on our identification of #EstebanSantiago #FortLauderdale. 4/? pic.twitter.com/XwncWMzyjs

— WeSearchr (@wesearchr) January 6, 2017
#EstebanSantiago served in the Army Reserves prior to joining the Alaska Army National Guard. His service:https://t.co/inNxrwuYEr pic.twitter.com/sEr9CsOLY8

— Gershwin Forever (@GershwinForever) January 6, 2017
These are the Nexis public records details for the ONLY #EstebanSantiago ever in Alaska, who is also 26-yrs-old. Note "Naota33" e-mail. 1/? pic.twitter.com/bHMH6CAR79

— WeSearchr (@wesearchr) January 6, 2017
Bryan Santiago, Esteban Santiago's brother: 'The FBI has blood on its hands.'
Esteban Santiago Ft Lauderdale shooter instagram and Facebook photos
Why? Esteban Santiago Ft Lauderdale Airport shooter kills 5.
Esteban Santiago Ruiz: 'I'm being controlled by the CIA'
Esteban Santiago: 'How I strangled my b*tch girlfriend'
Photos: Terry Andres, Olga Woltering, Michael Oehme i'd as Ft Laudedale Airport shooting victims
Leading into the Ft Lauderdale shooting, NBC reported that Santiago flew from Anchorage, Alaska, to Florida with a stop in Minneapolis, with Broward County Commissioner Chip LaMarca saying Esteban picked up his weapon from checked baggage before beginning his rampage.
There has since been speculation that Santiago may have become embroiled in a 'fight' with fellow passengers during his flight and may have sought 'pay-back'.
Witness John Schichler told MSNBC that the shooter was wearing a 'Star Wars' T-shirt when he opened fire at random passengers in the Delta Air Lines baggage area just before 1 p.m.
It was then that Estaban began aiming at people's heads. 
'All the people seemed to be shot in the head,' Schlicher said. 'He was shooting people who were down on the ground too.'  
The shooter reloaded once for a second burst of shooting, Schlicher said, but he could not say how many bullets were fired.
Witness, Mark Lea said Esteban was able to reload his 9mm handgun multiple times before running out of bullets and sitting down on the floor to wait for officers to arrive.
Told Lea, 'He had no intention of escaping'.
Adding: 'I was dodging bullets and trying to help people get out of the way,'
'At first we thought it was firecrackers. 
'Everyone started screaming and running. The shooter made his way down through baggage claim.
'He had what looked like a 9mm and emptied his entire clip. People were trying to run.'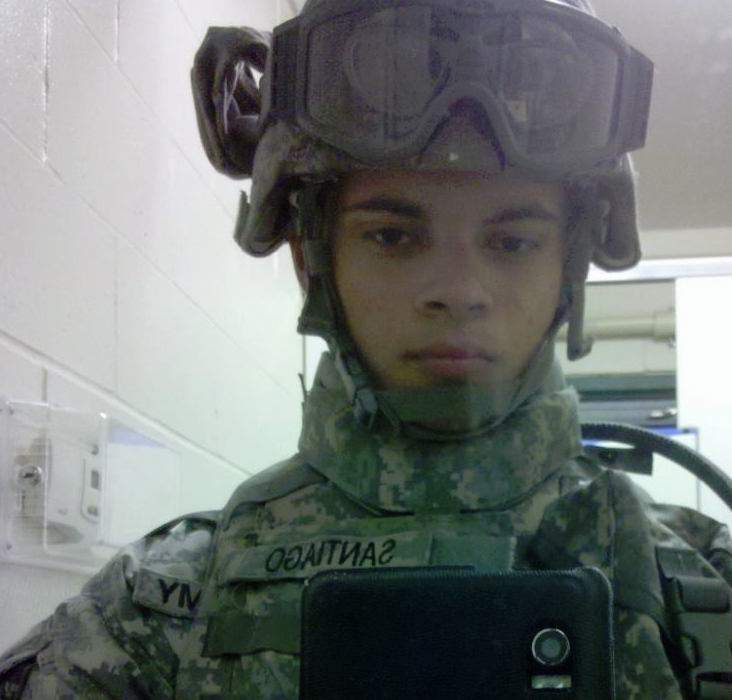 RAW VIDEO – Shooting at Fort Lauderdale – FLL Airport in Terminal 1 #EstebanSantiago https://t.co/3RUIB8XAQN Broward Sheriff Broward County

— Festive Darth (@Jacob_Tellijohn) January 6, 2017
NJ aunt of suspected airport shooter Esteban Santiago says he was hospitalized recently, "like he lost his mind" https://t.co/P4kEJzyPW6 pic.twitter.com/lYFLQkejCv

— NBC New York (@NBCNewYork) January 6, 2017
Law enforcement officials have yet to determine a motive for the shooting while family members did not say what may have brought on Santiago's outbreak in violence as commentators wonder to what degree Esteban Santiago's mental wellbeing led to the man 'cracking'.
In the aftermath of the shooting, Broward County Sheriff Scott Israel said the army man acted alone. The claim comes despite earlier reports of a second shooting taking place an hour later in Terminal 1 area. 
Alaska court records show that Santiago was arrested last January for damaging property and assault. His lawyer in that case did not immediately respond to questions about it notes a report via the nydailynews.