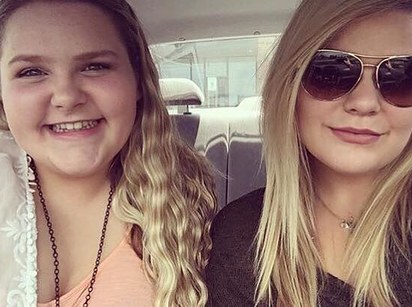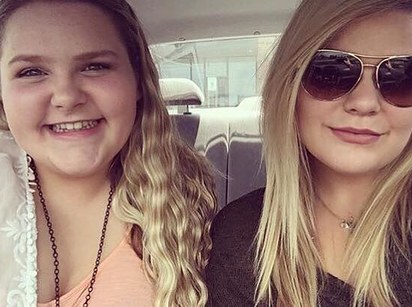 What led to Christy Sheats Texas mother shooting dead her own two daughters? Family home had been scene of prior police visits while neighbors recall 'great family'.
Christy Sheats a 42 year old Texas mother has died after been shot dead by police after earlier opening fire on her two daughters after a family dispute erupted and dragged out on to the street in a normally quiet suburb just outside Houston.
Killed at the mother's hands were daughters, Taylor Sheats, 22 and Madison Sheats, following an altercation spilling from inside the family home and onto the street in Flusher, Texas on Friday.
The mother's death came after Christy Byrd Sheats refused to drop her gun as responding police officers arrived at the family home.
At the time, daughter Madison was declared dead at the scene while elder daughter, Taylor died soon after being airlifted to hospital.
Christy Sheats motive: 'I want you to suffer forever Jason'
Christy Sheats 911 tape: 'Please mommy don't shoot the gun'
Christy Sheats shot daughters to punish husband after 3 suicide attempts
Did Christy Sheats object to Juan Sebastian Lugo, daughter's fiance?
Taylor Sheats killed by Christy Sheats three days before her wedding
Did Christy Sheats history of mental illness lead to shooting?
Christy Sheats husband, Jason: 'Don't do this. They're our kids.'
Christy Sheats gun lover: 'I want to protect my family'
@ScallywagNYC .
UR ? rhetorical but..
Why??
Bcuz Christy Sheats could.
Twisted need 4 guns. #momsdemandaction pic.twitter.com/Km85yzj2SY

— AJ Rutten (@AJ_Rutten) June 25, 2016
A report via KPRC tells of the commotion beginning just after 5pm Friday, after police received an emergency call early Friday evening after a barrage of gunshots were heard.
Upon arriving, police found daughters Taylor and Madison lying outside in the 6000 block of Remson Hollow Lane, unresponsive. 
Upon their arrival, Christy Sheats was still holding a pistol, with a Fulshear police officer forced to shoot the defiant mother after refused to put her weapon down, said Troy Nehls, a Fort Bend County Sheriff.
Of question is whether the Christy Sheats was pointing the gun at the responding police officer or at one of her daughters.
A report via the Houston Chronicle told of the husband and father being home at the time, but not injured. The father was later taken to a hospital suffering from shock.
Told Sheriff Nehls: 'It was a family argument that turned into a shooting. But we're still trying to put the pieces together.' 
Asked why the mother resorted to killing her daughters, the police man said it was too early to establish a motive, adding: 'Right now, all we can do is try to pray for the father and the husband so he can try to work through this.'
An acquaintance of the family said 'they were always cheerful.'
Neighbor Austin Enke, who said he had attended school with one of the daughters, told KHOU: 'It's crazy. The neighborhood has never seen this kind of thing before. It's always quiet. This is surprising. They never showed any kind of thing that was wrong with them whatsoever.'
Told a neighbor via KTRK: 'Those parents are good. They are hard-working,'
'I do not know how this happened.'
However, other neighbors say there may have been marital problems.
Of note, authorities had been called to the family home multiple times in the past, but it remains unclear why.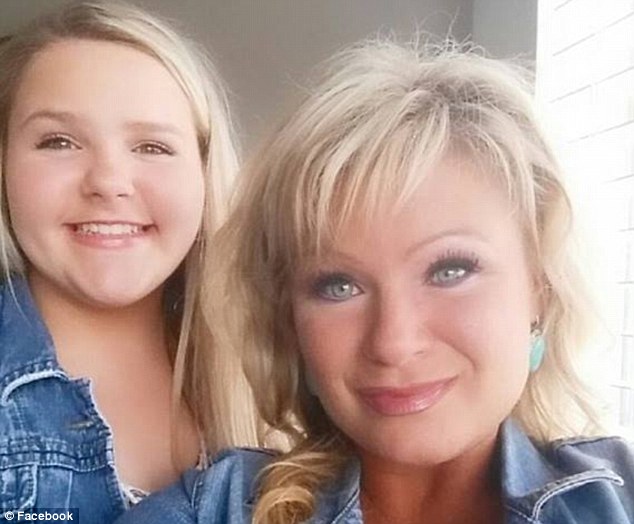 On September 2015, Sheats posted a photo of her two daughters on Facebook, writing: 'Happy Daughter's Day to my two amazing, sweet, kind, beautiful, intelligent girls. I love and treasure you both more than you could ever possibly know.' 
Tributes poured in for Taylor on Facebook on Saturday, where friend Joanna Higgins wrote on their high school alumni page: 'I'm in utter shock. She was so talented and had a heart of gold. God rest her soul and those mourning her loss.'
Madison's former teacher Whitney Mae Bruce wrote: 'My heart is broken this morning to find that my sweet Madison Sheats lost her life. Always positive and smiling, Madison quickly became one of my favorite students four years ago while teaching for the first time in Katy. 
'A wonderful student/person/babysitter will be missed enormously. Please pray for her father.'