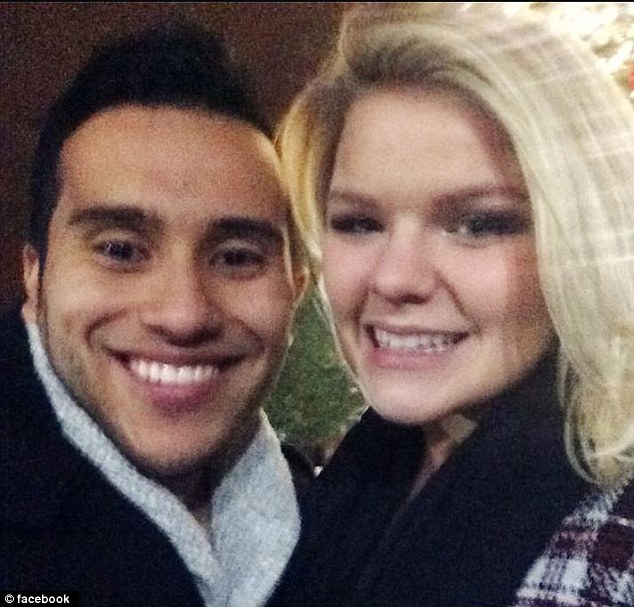 How Taylor Sheats marriage to fiance Juan Sebastian Lugo came to be undone by her mentally ill and gun prone mother, Christy Sheats.
New sober revelations regarding the Texas mother, Christy Sheats who shot dead her two daughters outside of the family home on Friday tell of one of the slain daughters, Taylor Sheats, 22 planning to have married on Monday.
In an exclusive report with the dailymail, the tabloid tells of the elder gunned down sister having set plans to marry her fiance, boyfriend of four years, Juan Sebastian Lugo in a small ceremony.
The couple had planned to have a larger wedding ceremony after her graduation from college.
Of question is whether Taylor Sheats' engagement and forthcoming wedding on Monday may have somehow provoked, mother, Christy Sheats and if so why?
Responding to the death of her brother's fiance, Maria Lugo over the weekend took to Facebook, paying tribute to the family.
Wrote Maria: 'Yall were part of our family, and that will never change. The greatest in laws any one could ever have, and the sweetest, most wholesome and caring girls in my life.
'I look up to yall so much. Y'all were a light in the midst of this crazy world. We will love you two until the end of time.'
Christy Sheats motive: 'I want you to suffer forever Jason'
Christy Sheats 911 tape: 'Please mommy don't shoot the gun'
Christy Sheats shot daughters to punish husband after 3 suicide attempts
Did Christy Sheats object to Juan Sebastian Lugo, daughter's fiance?
Did Christy Sheats history of mental illness lead to shooting?
Christy Sheats husband, Jason: 'Don't do this. They're our kids.'
Christy Sheats gun lover: 'I want to protect my family'
Why did Christy Sheats Texas mom shoot daughters dead?
Juan Sebastian, 23, and Taylor Sheats exchanged promise rings as sweethearts two years ago and posts on social media show a young couple, in love and looking forward to starting their new life together.
Police also tell that Christy Sheats husband,  Jason, 45, who the mother had recently reconciled with after a separation had also been the target of the mother.
The husband and father only narrowly escaped becoming his wife's third victim when a neighbor opened her door to him allowing him to run to safety.
The neighbor, who asked not to be named, told of how she opened her door on hearing gunshots only to be confronted with the image of Christy Sheats pointing her gun directly at her husband, Jason.
Told the woman: 'She went to shoot but had run out of bullets. When she went to reload Jason ran into our house and said "Call 911."'
Adding: 'Christy had stabbed the girls before she shot them.
'I looked out and I saw her standing over one of the girls with the gun pointed at her and she shot her as she lay on the ground.'
The neighbor described Madison, 17, and Taylor, 22, as 'good girls' but said that there had been 'issues' with Christy for a long time.
She said: 'She should never have had a gun – Jason is a nice man but there were issues with her.'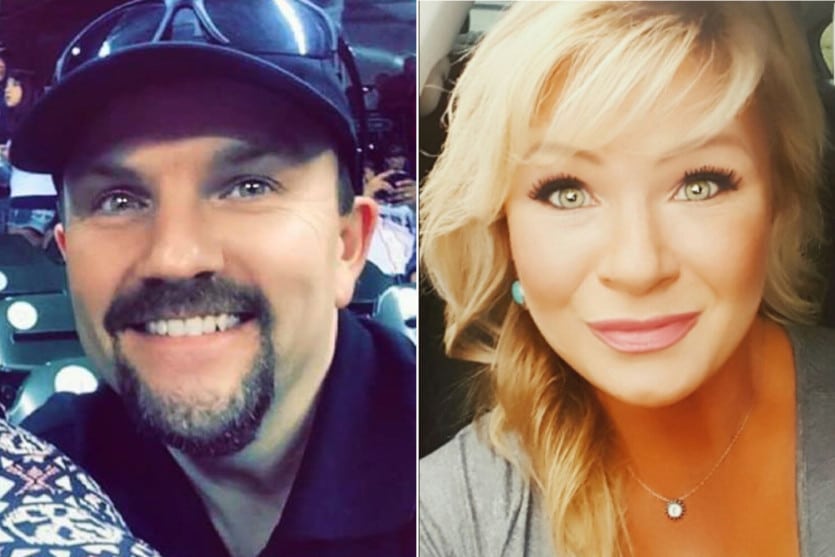 Neighbor Geno Hernandez, 42, recalled the Sheats as 'good neighbors' and revealed that Taylor had been away at college and was only visiting her parents and sister to celebrate her father's birthday that Friday.
He said: 'I watched the girls grow up here since they were about 10 years old – they used to play out on the street here. Taylor was into softball.
'They were friends with my son. Jason and the girls were always friendly, they'd always wave when they went past but Christy kept to herself.
'When we were having barbeques in the street she would never take part. I don't know whey they separated when they did but she had only quite recently moved back.
'You just kind of got the impression with her [Christy] it was all about her – all the selfies and what have you. She was very into herself.'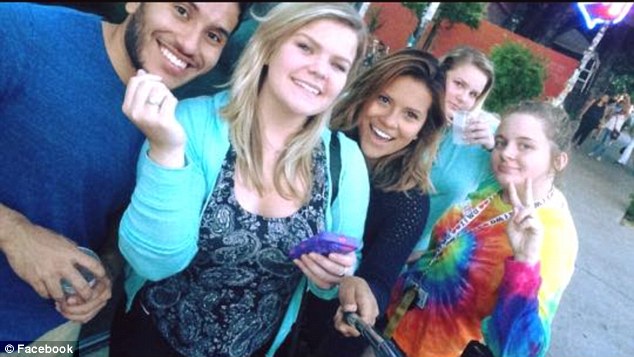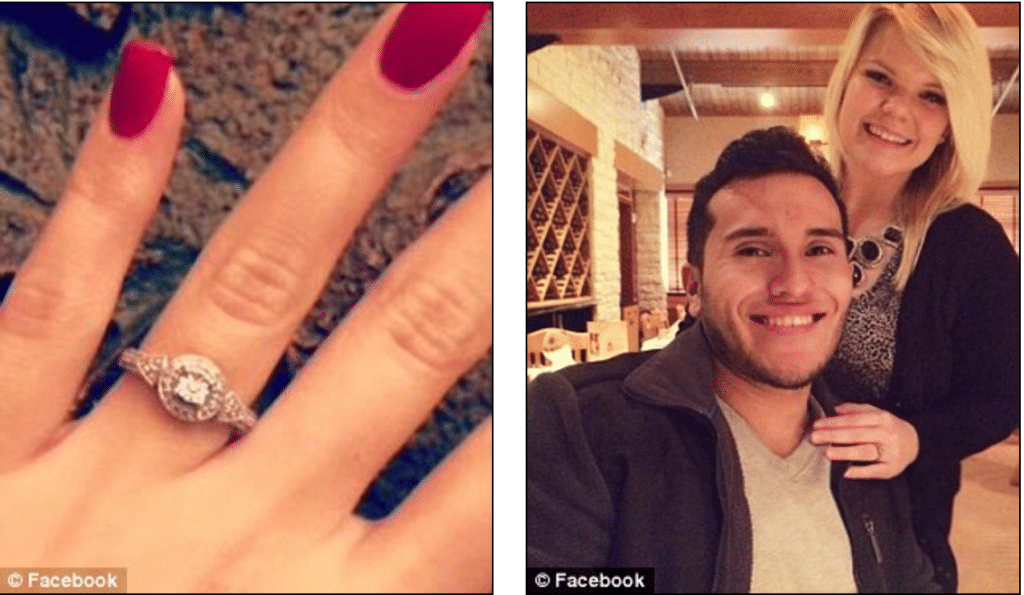 Confirming neighbors' claims that there had been prior altercations at the family home, Fort Bend County Sheriff's Office spokeswoman Caitilin Espinosa told People that officers had been to the Sheats' home 'for previous altercations'
Those altercations, she said, involving a 'mental crisis' that Christy Sheats had been undergoing.
However, she would not elaborate on the remarks. 
The Houston Chronicle confirmed that police had visited the house on multiple occasions.
And a neighbor told ABC13 that Christy and Jason Sheats had only recently reunited after a period of separation. Yet somehow what was meant to be a birthday celebration for Jason and presumably a tending of good will for the upcoming marriage of daughter Taylor turned out to be a tragic calamity as the family descended into a breakdown. Why though the mother felt compelled to reach for her gun and take lethal revenge on her daughters and her husband is yet to necessarily be understood.