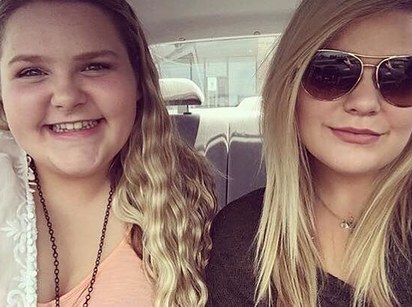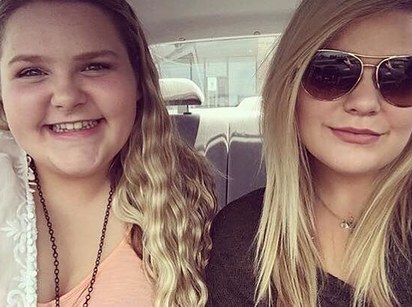 How Jason Sheats, Christy Sheats husband pleaded with his wife to no avail before she set out to mortally harm their two children on his 45th birthday.
New revelations have told of the husband of Texas woman, Christy Sheats who went on to shoot dead her two daughters on Friday before in turn being gunned down by a police officer being frantically urged by the husband not to kill their two children.
Pleaded Christy Sheats husband, Jason Sheats: 'Don't do this. They're our kids.'
Despite Jason Sheats' desperate overtures, Christy Sheats, 42 shot the couple's two daughters Madison Sheats, 17 and Taylor Sheats, 22 after a family dispute spilled out from their home and onto the street in Fulster, Friday evening.
Neighbors said Jason Sheats had watched in horror as his wife Christy shot down their two kids after they had assembling to celebrating his 45th birthday.
While escaping unscathed, Christy Sheats husband was taken to hospital after suffering shock after watching his two daughters gunned down and in turn his wife shot dead after the woman refused to put her gun down after responding police arrived at the family home.
A police officer heard Jason Sheats pleading with his wife before she was shot dead, neighbor Fazz Zainuddin told Click2Houston.
'[The officer] heard the dad say, 'Don't do this. They're our kids,' Zainuddin said.
Christy Sheats motive: 'I want you to suffer forever Jason'
Christy Sheats 911 tape: 'Please mommy don't shoot the gun'
Christy Sheats shot daughters to punish husband after 3 suicide attempts
Did Christy Sheats object to Juan Sebastian Lugo, daughter's fiance?
Taylor Sheats killed by Christy Sheats three days before her wedding
Did Christy Sheats history of mental illness lead to shooting?
Christy Sheats gun lover: 'I want to protect my family'
Why did Christy Sheats Texas mom shoot daughters dead?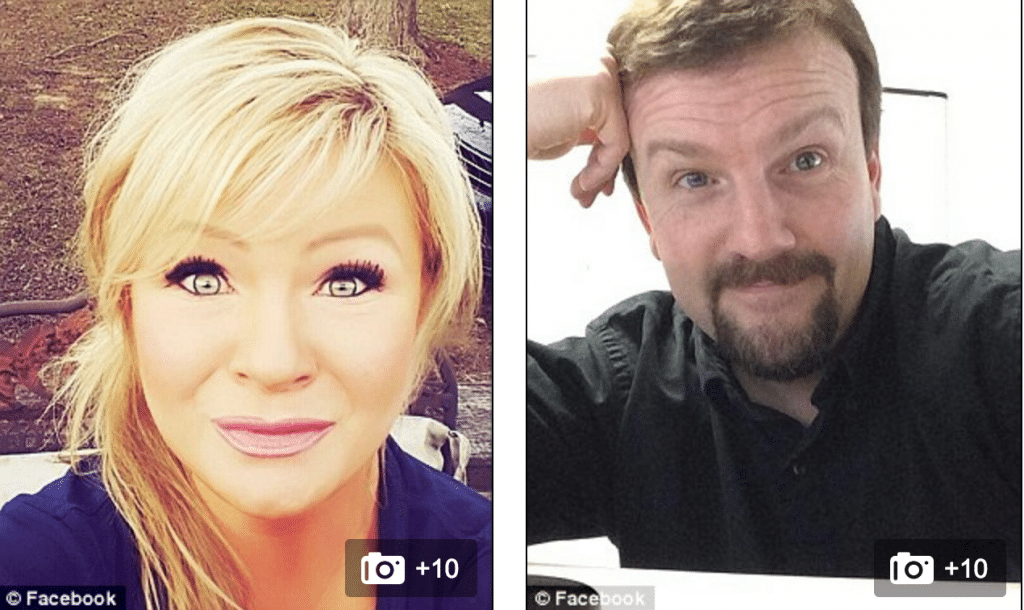 Asked what led to the shooting, Sheriff Troy Nehls said a family argument had sparked the commotion, while not necessarily being able to identify the cause of the family dispute.
Neels said at the time when police arrived, Christy Sheats was steadying herself to shoot one of her felled daughters again. In turn, a responding officer killed the woman.
Reiterated the cop: 'The cops were behind the trees and behind the cars, and they told the mom to put the gun down and obviously she did not.'
He said Christy had walked towards her daughter Madison's body still holding the pistol.
'I guess the cop was afraid he was going to shoot her again.'
Of note, authorities told of having been called to the home multiple times in the past, that said, it remains unclear as to what precipitated those calls.
Hinting that the mother had been the aggressor, a neighbor told ABC13 that he had seen the Christy Sheats husband and their two daughters running out of their home, just before the mother fired off a rounds into both her daughters.
Another witness, a neighbor told KTRK-TV that one of the daughters, Taylor, was already wounded and collapsed on the street, when he observed both daughters and their father, Jason Sheats fleeing for their lives.
The witness said he then saw Christy Sheats come outside with a gun and then go back inside and reload. She came back outside and from there shot Madison in the back.
Not necessarily understood is if the mother had also tried to shoot her husband and if not why?
Also not understood is to what extent Jason Sheats, an IT consultant at Oxy, a Houston-based oil and gas company, according to his Linkedin page had become embroiled in the family argument and how he came to escape any injury? Or was the wife also preparing to shoot her husband too?
Ironically the shooting death of the family daughters comes after Christy Sheats, a business manager at a laser tattoo removal clinic had recently boasted of her affection for her daughters in September when she wrote on Facebook:
'Happy Daughter's Day to my two amazing, sweet, kind, beautiful, intelligent girls. I love and treasure you both more than you could ever possibly know.'
Yet along with being a passionate mother, Christy Sheats was also an ardent  gun rights advocate who was vocal with her views on citizens rights to bear arms.
Wrote the mother on Facebook in March: 'It would be horribly tragic if my ability to protect myself or my family were to be taken away, but that's exactly what Democrats are determined to do by banning semi-automatic handguns.'
Ironically many have suggested that perhaps three adults would be alive today had Christy Sheats guns been taken away from her…..
Christy Sheats said it would be "tragic if my ability to protect myself or my family were to be taken away", and pic.twitter.com/oa0IyC7MHo

— A Summertime Russell (@Choplogik) June 26, 2016
Christy Sheats, the Texas killer mom: her Facebook is a mixture of God and guns. The irony is so strong in this horrible tragedy.

— Brasilmagic (@Brasilmagic) June 26, 2016
If Christy sheats were Muslim, we wouldn't hear the end of it. Instead her gun obsession is considered normal political interest.

— луд циганин (@DivlioTsigani) June 26, 2016