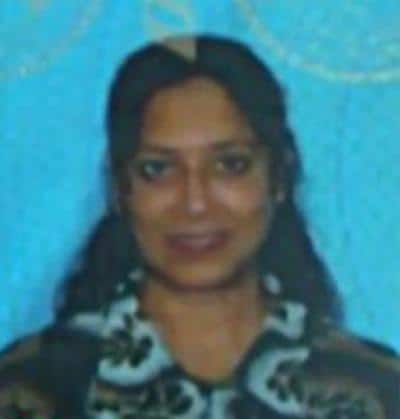 The FBI ha set about trying to find out how much San Bernardino shooter, Syed Rizwan Farook's mother, Rafia Faook knew of her son and daughter in law, Tashfeen Malik's take down last week which left 14 persons dead and 21 injured.
The investigation comes despite Farook's family's adamant insistence that they had no idea that their son and his wife had been planning their 'terror' inspired take down.
This despite the fact that authorities were able to come across an impressive trove of more than 4,500 rounds of ammunition and a dozen pipe bombs in the family home. Which of course begs the question how could Farook have ever managed to bring such items into the household with the family not once noticing? Are such things at all possible or is Farook's family simply having the world on?
Adding fissure to possible complicity or at the very least turning a blind eye are claims from a neighbor who said that he had seen a half-dozen Middle Eastern men in the area, but did not report the activity, fearing he would be accused of racial profiling, according to CBS Los Angeles.
'He was a regular' Syed Rizwan Farook practiced killing with assault rifle at gun range

FBI: 'Tashfeen Malik wasn't part of ISIS'
Doyle Miller: Syed Rizwan Farook landlord arrested for allowing media inside home
Was Tashfeen Malik an ISIS agent? Did she radicalize Syed Farook?
'Just lies,' Syed Rizwan Farook family call FBI investigation a sham.
Syed Rizwan Farook secret double life: 5000 bullet stockpile, dozen pipe bombs.
Appearing on NBC's 'Meet the Press,' on Sunday, Attorney General Loretta Lynch told that the FBI was now trying to find out if the shooter's mother, Rafia knew what her son and his wife were up to? The statement comes after the family's lawyers, David Chesley and Mohammed Abuershaid, told that Rafia had been extensively questioned by the FBI following Wednesday's shooting.
While investigators have yet to identify whether the couple had been directly sponsored by a terrorist group or part of one (despite ISIS waiting almost 3 days before claiming responsibility, which in and itself already raises questions of legitimacy) or had simply acted out of inspiration after the son purportedly became 'radicalized' by his Pakistan born wife?
Nevertheless questions remain as to the degree of complicity that may exist as the couple lived with Farook's mother after the woman had previously divorced her husband after purported bouts of alcoholism and abuse at the hands of Syed Farook, 67, Farook's father in previous years.
Told Lynch on Sunday's show: 'Obviously, it's something that we're looking at very, very closely.'
'We're not sure which one [fanatical ideology] they picked in this case, despite the media accounts.'
The above statements come after a report via the Daily Caller reported that Rafia Farook is an active member of the Islamic Circle of North America (ICNA), which promotes the establishment of a caliphate and is connected to a radical Pakistani political group called Jamaat-e-Islami. An MSNBC reporter discovered a certificate of appreciation that ICNA's sisters' wing gave to Rafia Farook last summer.
To date the family's attorneys have told that the FBI has found nothing linking the family to the terrorist activity , with lawyers adding that the family had objected to some of the 'gross findings' and concerns that they were being looped in as part of a terrorist plan that they still find incredulous that Farook and his wife could have ever been involved with.
Nicholas Thalasinos gunned down by Syed Rizwan Farook cause he was Jewish

Cops: 'Syed Rizwan Farook planned attack with radical Muslim terrorists'
Muslim newlyweds massacre co workers who threw them baby shower
Is Syed Rizwan Farook a terrorist because he is a Muslim?
Syed Rizwan Farook and wife planned attack, left baby daughter with family
Did Syed Rizwan Farook and Tashfeen Malik plan terrorist attack?
Terrorist plot? Who is Syed Raheel Farook? San Bernardino shooter