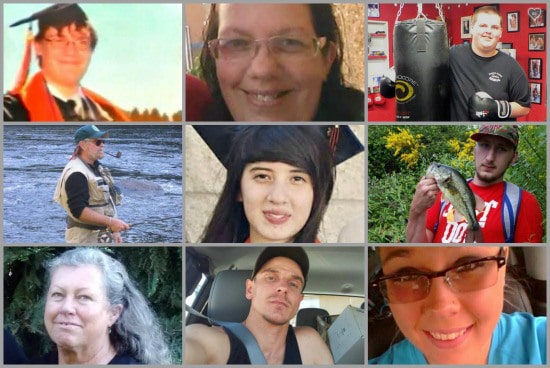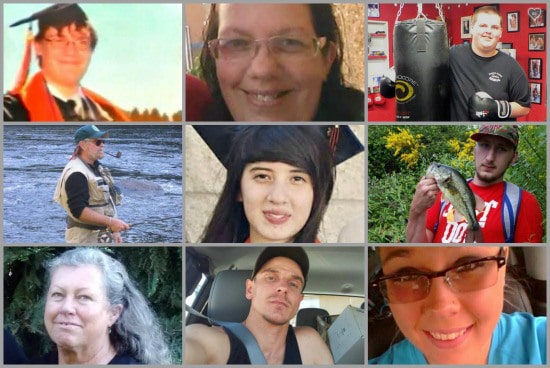 It has been revealed that Chris Harper Mercer was indeed a student at Roserburg, Oregon, Umpqua Community College, newly enrolled in an English class, four days into the new school year before he charged into his English class room and murdered his English professor and eight other students.
According to news reports Mercer was enrolled in the Introduction to Expository writing class taught by doomed Umpqua Community College assistant professor Lawrence Levine. Levine would be identified as the oldest victim out of nine at the hands of Mercer at age 67.
Told life long friend, David Furman of the felled professor, Lawrence Levine: 'He was the sweetest, most gentle, kind, thoughtful and creative person,'
'My heart is broken.'
Other felled victims included: Treven Taylor Anspach, 20, Lucero Alcaraz, 19, Rebecka Ann Carnes, 18, Quinn Glen Cooper, 18, Kim Saltmarsh Dietz, 59, Lucas Eibel, 18, Jason Dale Johnson, 33, and Sarena Dawn Moore, 44.
Told Douglas County Sheriff John Hanlin: 'He was a student at Umpqua Community College and was enrolled in the class where the mass shooting took place.'
The mayhem began at 10:38 a.m. Thursday, when Mercer armed with a half-dozen weapons, made his way into the classroom and proceeded to  open fire on the innocents inside the Snyder Hall classroom after momentarily asking about their religion.
Aaccording to CNN, one surviving victim told how prior to releasing his venom Mercer told her professor, 'I've been waiting to do this for years,' before shooting the man at point blank.
Whether the teacher and the students were specifically targeted or the random targets of an individual obsessed with mass shooters, white supremacist leanings, and struggling with anti social attitudes along with mental health issues has yet to be understood.
'Achieving fame,' What were Chris Harper Mercer motives?
Chris Harper Mercer manifesto: 'I am going to die a virgin'
Lucero Alcaraz identified as first UCC shooting victim, dreamt of becoming pediatric nurse
Chris Harper Mercer attended special needs school, father: 'Like you, I'm devastated.'
Chris Harper Mercer idolized Vester Flanagan: 'People like us have nothing to live for'
Chris Harper Mercer online dating profile: 'I hate organized religion'
Why did Chris Harper Mercer UCC Shooter kill 10 Oregon victims?
Is Toby Reynolds, aka Egg Man Oregon Umpqua College shooter?
'Don't go to school' Oregon Community college shooter posted 4chan warning online