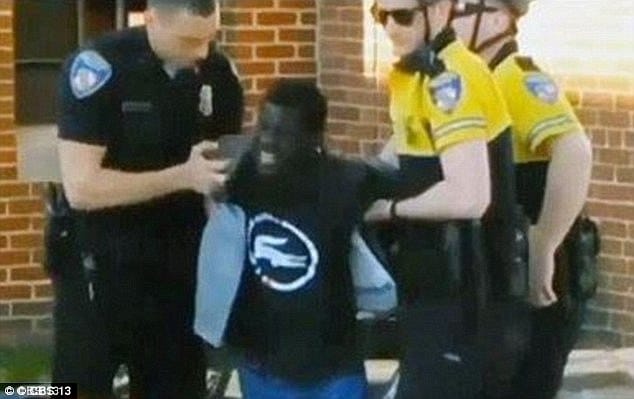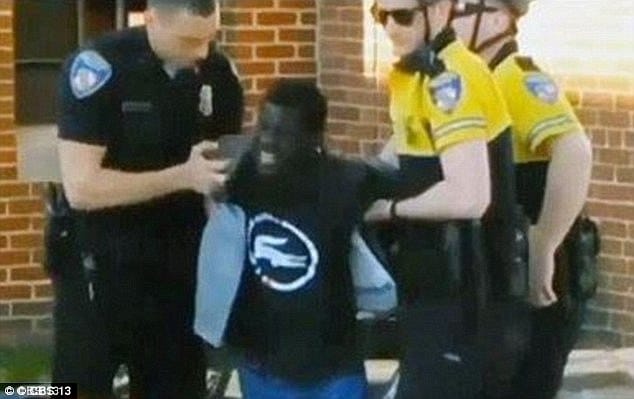 The State's Attorney has determined that Freddie Gray was murdered and has told it has now probable cause to indict all six involved police officers on homicide.
The indictment has since led to the issuance of warrants  reports the baltimoresun against the six officers who 'illegally' detained the 25 year old man on April 12 for the lawful possession of a knife not switchblade as cops previously insisted.
State Prosecutor Marilyn Mosby in her finding told that Gray sustained a fatal neck injury by being shackled in the back of a police van without a seat belt, an action that violated police rules and conduct.
Adding fissure, Mosby determined that the alleged blade was not found until Gray had been detained.
All six cops now face charges of murder, manslaughter and assault.
Freddie Gray broke his neck after cops made secret stop.
#Baltimorelootcrew: Welcome to trolls posing online pretending to be looters
Why Toya Graham dragged her son home: He's been in trouble before 
Why was Baltimore protester Joseph Kent kidnapped by cops?
The demonization of Baltimore looters as thugs. Are they just criminals?
Reports the UK's dailymail: Officer Caesar Goodson, 45, has been charged with second-degree murder, which carries a 30-year jail term.
Lt Brian Rice, Officer Garrett Miller and Officer Edward Nero illegally arrested Gray at 8.40am before finding the lawful knife in Gray's pocket, Mosby said.
Rice, 41, is charged with manslaughter, assault and other charges, as is 25-year-old Officer William Porter. Both face at least 10 years.
Miller, 26, and Nero, 29, are charged with assault, which carries 10 years, and other charges.
Sgt Alicia White, 30, the only female officer in the group, is facing 10 years or more as she is charged with manslaughter, assault and other charges.
All six are charged with misconduct in office. 
Mosby also condemned the cops for placing Gray in an unsafe position, lying shackled on his stomach in the van.
She also told that cops failed to adequately check up on the man, despite stopping the van and opening at the door multiple times as Gray wailed in pain.
Since the announcement, the streets of Baltimore have turned to ebullient joy, with whoops, hollers and shouts of "Justice!" in the streets of Baltimore.
At the corner of North and Pennsylvania avenues, where the worst of the rioting took place on Monday, drivers honked their horns. When buses stopped in front of the subway station, people spilled out cheering as the doors opened as Baltimore residents finally get the justice they felt they deserved…
Baltimore official Carl Stokes to CNN host: 'Call them niggers ok!'
Toya Graham, Baltimore mom: 'I didn't want him to be another Freddie Gray' 
Baltimore mom smacks son for taking part in riots. Becomes internet star
Baltimore riots: 'We will get you if you are not African American'
How did Freddie Gray die? Had spine broken in two places
14 Twitter reactions to news that Baltimore cops were charged in Freddie Gray's death: The top prosecutor in B… http://t.co/D8KO6J5q5F

— AshkaveliITsolutions (@AshkaITsolution) May 1, 2015
Charges including murder, manslaughter, assault being leveled in #FreddieGray case: http://t.co/zIOkYuQEUi pic.twitter.com/2T5Y9lwTDf

— Good Morning America (@GMA) May 1, 2015