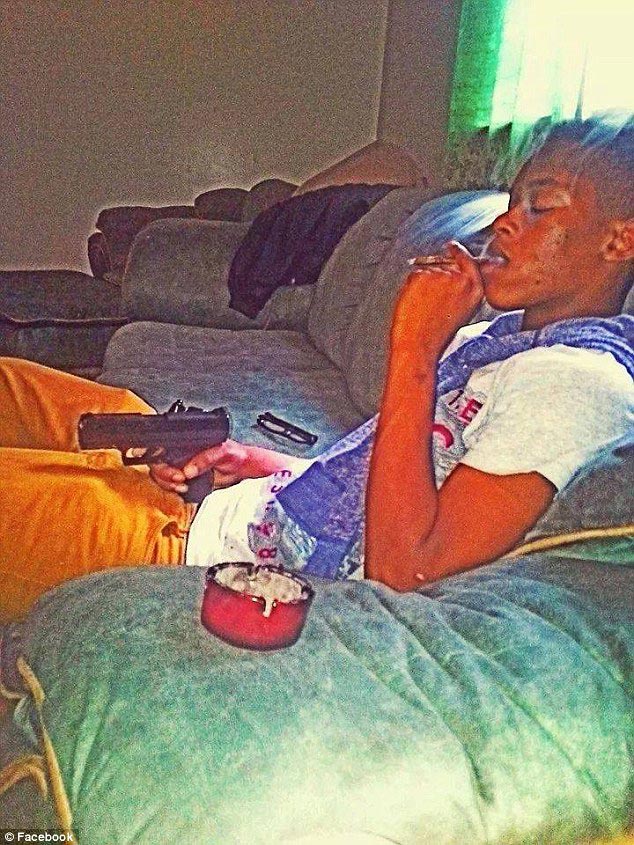 Baltimore mother of the year Toya Graham has revealed today the real reason why she dragged her 16 year old son Michael Graham back indoors.
Whilst admitting she feared that her son would cause harm and get himself on the wrong side of the law the mother told in an exclusive with the UK's dailymail that her son has a history of trouble with the law and feared that he could now very well end up being locked away.
Conceded the mother: 'He's been in trouble before. He knows right from wrong but he's just like other teens, he doesn't have the perfect relationship with the police in Baltimore.' 
A statement that her son had alluded to when he told CNN's Anderson Cooper: 'She didn't want me to get in trouble (with the) law. She didn't want me to be like another Freddie Gray.'
Reiterated Toya Graham's brother Robert Graham: 'Michael is a very respectful, humble young man. He did good in school,'
'Recently he had to go to court and it changed him a little bit. From that point she was determined to stop him going down a different path.'
'She would keep him close to the house. He wasn't able to go anywhere.
'There are three different gangs in Baltimore – and they are always recruiting.
'She did not want him to be affiliated with that. At any given day you can see someone lying in the street here with police tape around him.
'But she still has to go to work, she can't watch Michael 24/7.
'He actually told her that they were going to gather down at Mondawmin. She told him not to go down there.
'He took it upon himself to defy his mother. So any consequences that followed are on him.
'Michael could have got hurt. And Baltimore police, they don't forgive and they don't forget.
'If he had been caught on camera doing some bad stuff like some of the others, they would be out there now tracking him down and locking him up.
'They still have the option to prosecute any time but I don't think they will because she did what she did as a concerned parent.
'I believe she saved his life. She deserves this praise – more parents should be out there doing the same.'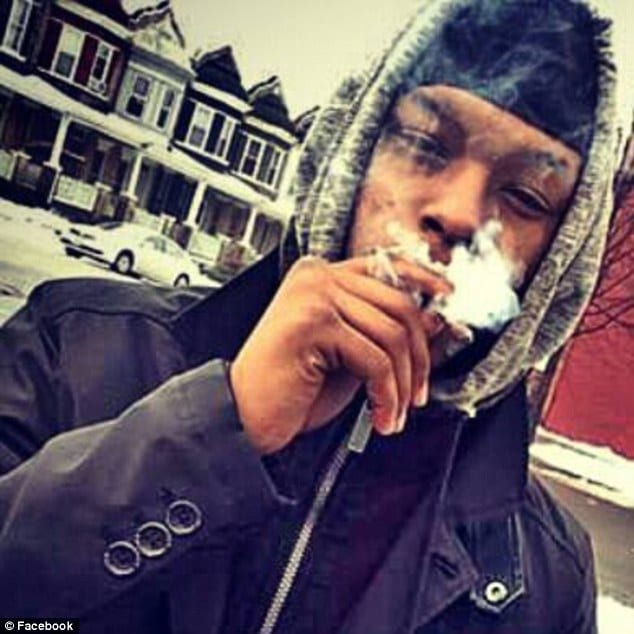 Adding further intrigue, the single mother of six told that she had had several brushes with the law herself but had managed to avoid getting a criminal record like so many of her peers.
A concern she harbors over her children, a tacit admission that a life of crime and criminality is so often waiting for the youth of Baltimore.
Told the mother of the year via CBS on Wednesday: 'That's my only son and at the end of the day, I don't want him to be a Freddie Gray. 
Adding: 'I cant imagine what Freddie Gray's mother is going through. I don't want to lose my son to the streets. Is he a perfect boy? No he's not. But he's mine.'  
'A lot of his friends have been killed. I just want to keep him in the house, but that's not really going to work.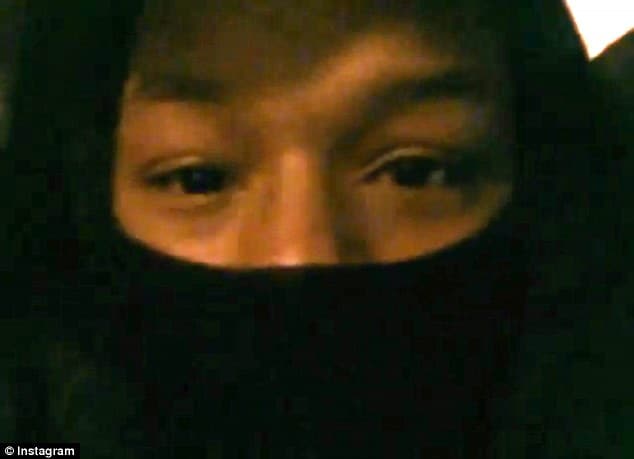 The mother's comments echo the real life dilemma of inner city reality for many of the African American community where crime and oppression are rampant, with many of the disenfranchised championing the image of gangsta behavior as an attitude of defiance.
Yet perhaps more poignantly the mother's concerns for her only son are more directly linked to personal turmoil she underwent in 2002 when Toya Graham was charged with second degree assault, reckless endangerment and use of a deadly weapon. In that instance the criminal charges would be quashed after taking a plea deal.
Resurrection would finally come to the mother who would also have to fight paternity battles with her children's fathers after turning to the church and bible studies.
What's left unsaid is whether Toya Graham's son has any direct relationship with his biological father and the conundrum that so often Black American lives are shattered with the reality that so many fathers are often missing in the raising of their children and guidance…
Why was Baltimore protester Joseph Kent kidnapped by cops?
The demonization of Baltimore looters as thugs. Are they just criminals?
Baltimore official Carl Stokes to CNN host: 'Call them niggers ok!'
Toya Graham, Baltimore mom: 'I didn't want him to be another Freddie Gray' 
Baltimore mom smacks son for taking part in riots. Becomes internet star
Baltimore riots: 'We will get you if you are not African American'
How did Freddie Gray die? Had spine broken in two places