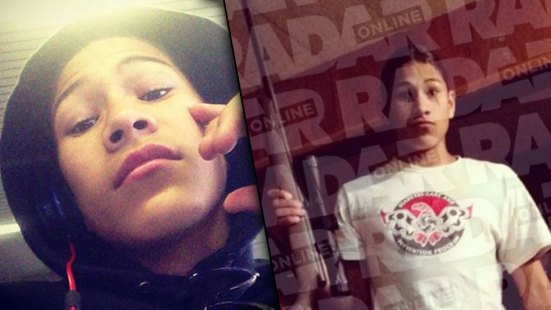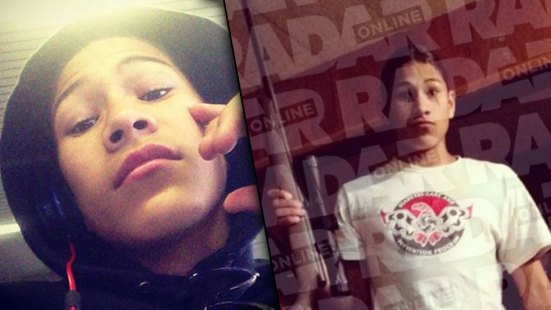 It has been revealed that Marysville-Pilchuck High school shooter Jaylen Fryberg sent a selfie of himself holding a gun moments before Friday's school shooting to his estranged girlfriend Shilene George.
According to radaronline the girl who attends another high school in the area was shocked upon receiving the selfie and would in the days after the tragedy wipe all traces of her social media accounts.
Nate Hatch forgives Jayvelin Fryberg but should he?
Jaylen Fryberg invited his victims to lunch by text before shooting them
Jaylene Fryberg victims: Gia Soriano dead, Nate Hatch improving but unable to speak
Pictures: Jaylen Fryberg love triangle. Gia Soriano and Shaylee Chuckulnaskit fight for their lives
Pictures: Jaylen Fryberg shot his cousins and girlfriend Zoe Galasso
Why did Jaylen Fryberg, homecoming prince kill one, injure four before killing himself?
The pair it is reported had been dating but had recently broken off the relationship. It is not necessarily known who initiated breaking the relationship off and why for that matter.
Told the source via radar: 'Jaylen sent a picture of a handgun positioned between his legs to Shilene just minutes before he went on his killing spree. The picture places him at the scene, the school cafeteria.
'Jaylen looks like he was sitting at a table when he took the picture showing a gun placed between his legs…Most likely he was sitting at the table with the very people he shot just minutes later," continues the source, who notes that he also sent George a text message that was intended to hurt her.
'Shilene is devastated by what happened and after the shooting the FBI came and confiscated Shilene's cell phone.'
Why the youth chose to send the selfie to his estranged girlfriend is not known but that too lends to a morbid indictment of the teenager's angst and hostility towards those who he felt betrayed him and for all accounts emasculated him, the homecoming prince and football/wrestling star…