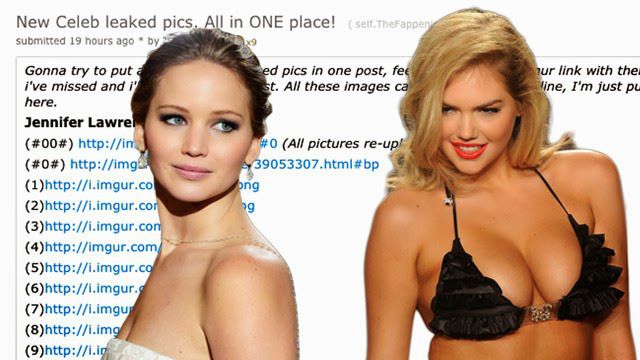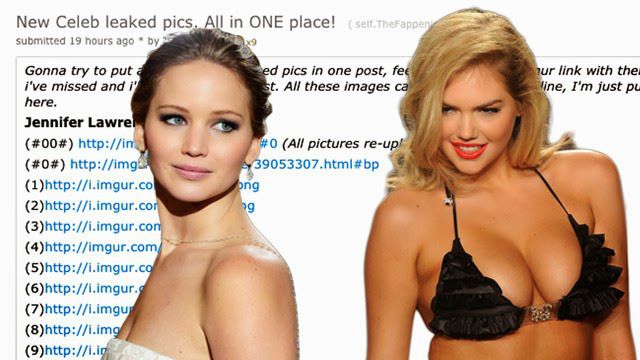 It's been 5 days since the last celebrity leak made its way on web forums, with admittedly low cache leaks, including next to nearly never heard entertainers, Ashley Blankenship, Wailana Geisen but perhaps sizable chunks involving leaked images of Aussie supermodel Allegra Carpenter and her boyfriend along with that of Lindsay Clubline who has minor status as a Hollywood celebrity.
The Fappening continues: Sarah Shahi naked (nsfw) leaked November 3.
(NSFW) Actresses Lindsay Clubine and Wailana Geisen naked via fappening 6.
(NSFW) Model Sofia Kasuli and Nina Stavris naked.
Fappening 6: (NSFW) Ashley Blankenship, Shannon McAnally naked
Fappening 6: Supermodel/actress Allegra Carpenter naked with boyfriend
Should Sergei Kholodovskii have shame running a site dedicated to leaked naked celebrities?
The Snappening leaks are real. 90K photos and videos. Content is explicit
The Snappening. Thousands of nude celebrity images leaked overnight
Nevertheless with the failure of hackers to come up with new leaked images and the reticence of other websites which had until recently been at the forefront of parlaying the leaked images from now ceasing all together to post new images, social media users have begun to wonder if the fappening which had begun in earnest this past Labor day weekend may in fact be entirely spent?
Contemplated one thread on reddit board fappeningdiscussion: Is fappening over?
Is there any other big name that still is to come? or it's already ended?
Reflect a variety of users:
[–]doyle871 6 points 4 hours ago 
It's over. There might be the odd picture here and there but the big releases are over.
[–]molonlabe88 1 point 4 hours ago 
nothing in a week, i'd say its over.
[–]nightmareofme 14 points 10 hours ago 
It will never be
In an attempt to understand what may have led to the stem in celebrity leaks this morning's thedailybeast opined a series of rationales which left this author perplexed, amused and offended at the petulance of the author, Marlow Stern who seems to believe that hackers have been subdued by the threats of lawyers and the public relations stunts of Jennifer Lawrence when she recently came out to say that we should all be ashamed to have dared look at the images and that viewing them or referencing (never mind publishing them as we did) was tantamount to a sex crime.
Contemplates thedailybeast: Perhaps the threat of legal action has also played a role in curbing the horde of dyspeptic deviants. On Oct. 2, high-profile lawyer Marty Singer threatened Google with a $100 million lawsuit for "facilitating" the spread of the stolen celebrity nude photos, claiming that Google had neglected to remove the photos fast enough, putting them in violation of the Digital Millennium Copyright Act. A day after Singer's later went viral, Google claimed they'd acted swiftly in removing "tens of thousands" of leaked images hosted on their sites. "We're removing these photos for community guidelines and policy violations (e.g. nudity and privacy violation) on YouTube, Blogger and Google+," Google's statement read.
What the dailybeast is missing is the fact that perpetrators don't give a peep about lawyer's or law suits. All they care about is getting the images out under a cloak of anonymity with the full knowledge that if one outlets is subpoenaed or closed down another site in half a minute will open up to report and parade the latest celebrity leak.
Which begs the question, where are the next batch of celebrity leaks then? Have hackers run out, lost interest or simply moved on to other pastures or more plausibly attempted to draw less attention to themselves and their mechanisms of sharing by recessing into further niches within the web.
After all if hackers were hacking for the sake of trading amongst other hackers in lieu of bit coin currency, why would they this time go about sharing new hacks with the public at large unless the private market has at least compensated them for their efforts?
Which is to say, hackers don't hack simply to dole out images to the public for free but to also make some currency in a pursuit where they know demand is buoyant and willing subscribers under the guise of anonymous chat boards are abundant.
While it may also be true the fappening tipped off celebrities and all users alike from making it any easier in the future for prospective hackers to obtain images, there still may exist other mechanisms from which hackers may be able to derive their images from which from their point of view would be best kept secret until enough of a treasure trove is collected.
Or then again perhaps it could all boil down to as to what one commentator contemplated: In Marlows world, you only count if you are an "A-Lister or a Hollywood Female Celebrity". If you are JUST a FEMALE in Hollywood without the power or influence of an "A-Lister Celebrity" well then all of a sudden "The Fappening" is no longer a horrific invasion of privacy of women and is just something that REAL WOMEN (read A-Lister Celebrities") can now "rest easy" about because it's only peons getting their stuff leaked now.
And then there was this reflection which hit the nail on the head for me:
Sadly the Fappening may be over but the war and the real victims of sex crimes will continue to be overshadowed buy the media's love affair with celebrities and their self indulgent choices to protect image over true victims.
(NSFW) Keke Palmer, Emmy Rossum naked pics emerge.
(NSFW) Melina Lezcano naked, Argentinian pop star of Agapornis.
Victoria Justice bikini cell phone video leak
(NSFW) Rita Ora naked coming soon, more Kelly Brook nude leaked.
(NSFW) Daisy Lowe supermodel and Doctor Who boyfriend naked.
Volafile: Fappening celebrity nude photos selling online for $350
Fappening 4: Kelly Brook and supermodel Emily DiDonato naked
Jennifer Lawrence scandal. Is it a sex crime to look?
Jennifer Lawrence nude: 'It's a sex crime, the law needs to change'
Video: Amber Heard nude cell phone leaked. Sexy talk to lover
The Fappening. When will hackers stop releasing Celebgate images?
Fappening: (NSFW) French actresses Elodie Varlet and Salome Stevenin naked
The Fappening. When will hackers stop releasing Celebgate images?
(NSFW) Erin Heatherton, Cat Deeley, Erin Cummins naked leaked
(NSFW) Real Housewives of Miami Joanna Krupa naked leaked.
Hacked celebs lawyers threaten to sue Google for $100M. Do they have a case?
The Fappening: Message from hackers: there is more to come
(NSFW) Lizzy Caplan and Carly Pope naked via Fappening 3.
Brooke Burns and Rachel Nichols naked via Fappening 3
(NSFW) T mobile model, Carly Foulkes naked via Fappening 3.
 Jennifer Lawrence naked via Fappening 3: Social media disappointed
(NSFW) Kelli Garner naked via The Fappening 3.
(NSFW) The Fappening 3: Amber Heard Naked. New images released.
The Fappening 3: Jennifer Lawrence naked; 55 new images released
(NSFW) Cara Delevingne naked leaked via 4chan. But are they fake?
Anna Kendrick leaked in Fappening part 3. Drugs galore.
Emma Watson naked hoax: Anonymous to go after Rantic
Celebgate photo hacker ring likely to be US based says FBI
Emma Watson naked hoax: A hoax within a hoax…
Celebgate. Why did the web salivate over the 4chan leaked photos?
Olga Lyulchak, Ukrainian politician laughs off her naked leaked images.
(NSFW) Emily Ratajkowski and Candice Swanepoel naked via 4chan.
(NSFW) Rihanna naked leaks via 4chan? No comment…
(NSFW) Amber Heard naked leak pictures via 4chan too?
(NSFW) New Scarlett Johansson naked leaked pictures via old hack.