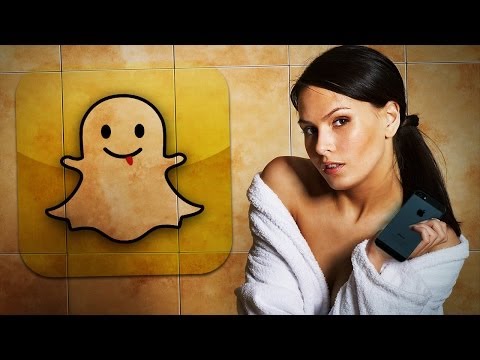 A report has confirmed that the snappening ( a play on words relating the hacking of celebrity images via the fappening) is indeed real after initial suggestions that avowed leaks via snapchat app were only a hoax.
The latest leaking of files shared over the internet tells the dailybeast contains approximately 90,000 photos and 9,000 videos with most of the affected users hailing from Europe, which makes up 32 percent of snapchat's overall audience. Unlike the Fappening the victims are said to be split evenly between males and females with much of the content explicit in nature.
The 13.6 GB file from which the images have been derived was first posted online via viralpop.com, a bogus website before being deleted but not before thousands of individuals downloaded the large file of stolen photos and videos and reshared extensively on 4chan and reddit.
(NSFW) Actresses Lindsay Clubine and Wailana Geisen naked via fappening 6.
(NSFW) Model Sofia Kasuli and Nina Stavris naked.
Fappening 6: (NSFW) Ashley Blankenship, Shannon McAnally naked
Fappening 6: Supermodel/actress Allegra Carpenter naked with boyfriend
The Snappening. Thousands of nude celebrity images leaked overnight
(NSFW) Rita Ora naked coming soon, more Kelly Brook nude leaked.
(NSFW) Daisy Lowe supermodel and Doctor Who boyfriend naked.
Volafile: Fappening celebrity nude photos selling online for $350
Fappening 4: Kelly Brook and supermodel Emily DiDonato naked
Jennifer Lawrence scandal. Is it a sex crime to look?
Since the snafu, Snapchat issued a statement via engadget claiming that its servers were not compromised:
'We can confirm that Snapchat's servers were never breached and were not the source of these leaks. Snapchatters were victimized by their use of third-party apps to send and receive Snaps, a practice that we expressly prohibit in our Terms of Use precisely because they compromise our users' security. We vigilantly monitor the App Store and Google Play for illegal third-party apps and have succeeded in getting many of these removed.'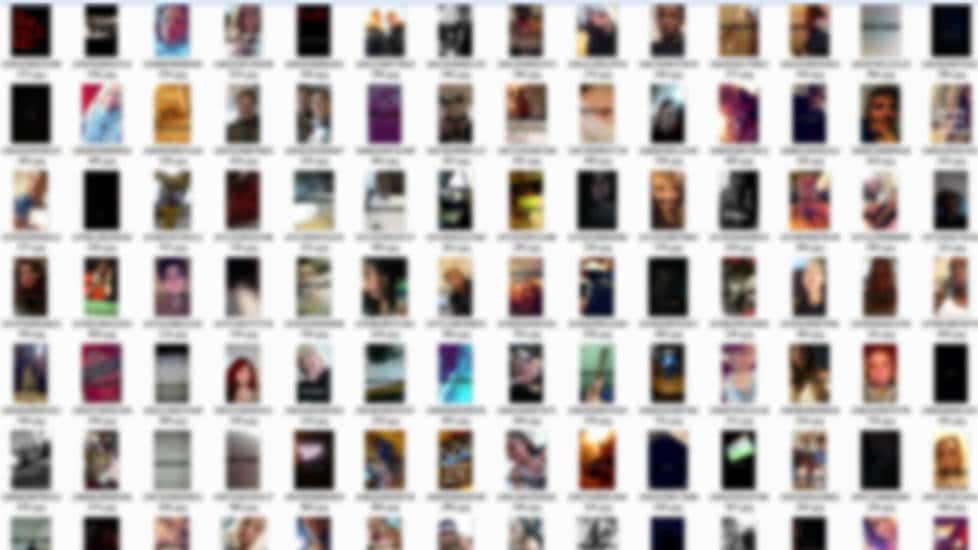 According to Business Insider, the 'third-party app' in question is reportedly SnapSaved.com, a web client compatible with Snapchat that allowed users to store photos and videos sent from Snapchat online. Unfortunately, the site was storing all the 'private' Snapchats on a web server, along with the usernames of senders. The site SnapSaved.com was removed several months back, and no longer exists.
In fact the third party has now come forward, admitting it was hacked. According to Snapsaved.com, the breach affected 500MB of images.
'I would like to inform the public that Snapsaved.com was hacked,' Snapsaved wrote in a Facebook post. 'We had a misconfiguration in our Apache server.'
An anonymous researcher would also claim in a Pastebin post that the Snapsaved data was provided by a Snapsaved.com site administrator.
'When the site became unusable, the administrator compiled a full directory of the content and uploaded it to an unindexed Website where you could freely download it,' the anonymous poster alleged.
Snapsaved.com denies the anonymous poster's claims and stated: 'The hacker does not have sufficient information to live up to his claims of creating a searchable database.'
Betraying the functionality and the appeal of the use of snapchat is the app's claim that sent files self destruct after viewing, disappearing from user's mobile devices within ten seconds of being viewed and scrubbed from Snapchat servers. The app's "self-destruct" reputation would in turn lead to the app becoming a popular tool among youngsters for transmitting sexually explicit material without fear of permanent consequences.
Complicating matters with respect to the latest hack over the internet is Snapchat claim that 50 percent of its users are between 13-17 years of age, potentially bringing the snappening into child pornography territory. Previous reports indicate that the app boasts as many as 100 million monthly users.
And perhaps in an ominous sign of how legitimate the leaks have actually come to be artstechnica made the following update this early afternoon:
Update 12:24 PM EST: 
An individual going by the name "Riot" and claiming to be "an anonymous freelance security researcher" contacted Ars by e-mail offering to sell a full data analysis of a torrent of the "Snappening" files.The files in the dump span a year,from October 3 of 2013 to October 9 of 2014.
"Riot" claims that the contents of the torrent appear to be the full contents of the server, based on timestamps and other data, and includes 88,521 still images and 9,173 videos, totalling 12.9 gigabytes. "It does not appear to be possible to correlate files to snapchat usernames in the majority of cases," he said in an email to Ars, "with the exception of 320 usernames for which files have been saved in a different naming format, specifying the username in each case." Those 320 usernames have been posted to Pastebin.
Jennifer Lawrence nude: 'It's a sex crime, the law needs to change'
Video: Amber Heard nude cell phone leaked. Sexy talk to lover
The Fappening. When will hackers stop releasing Celebgate images?
Fappening: (NSFW) French actresses Elodie Varlet and Salome Stevenin naked
The Fappening. When will hackers stop releasing Celebgate images?
(NSFW) Erin Heatherton, Cat Deeley, Erin Cummins naked leaked
(NSFW) Real Housewives of Miami Joanna Krupa naked leaked.
Hacked celebs lawyers threaten to sue Google for $100M. Do they have a case?
The Fappening: Message from hackers: there is more to come
(NSFW) Lizzy Caplan and Carly Pope naked via Fappening 3.
Brooke Burns and Rachel Nichols naked via Fappening 3
(NSFW) T mobile model, Carly Foulkes naked via Fappening 3.
 Jennifer Lawrence naked via Fappening 3: Social media disappointed
(NSFW) Kelli Garner naked via The Fappening 3.
(NSFW) The Fappening 3: Amber Heard Naked. New images released.
The Fappening 3: Jennifer Lawrence naked; 55 new images released
(NSFW) Cara Delevingne naked leaked via 4chan. But are they fake?
Anna Kendrick leaked in Fappening part 3. Drugs galore.
Emma Watson naked hoax: Anonymous to go after Rantic
Celebgate photo hacker ring likely to be US based says FBI
Emma Watson naked hoax: A hoax within a hoax…
Celebgate. Why did the web salivate over the 4chan leaked photos?
Olga Lyulchak, Ukrainian politician laughs off her naked leaked images.
(NSFW) Emily Ratajkowski and Candice Swanepoel naked via 4chan.
(NSFW) Rihanna naked leaks via 4chan? No comment…
(NSFW) Amber Heard naked leak pictures via 4chan too?
(NSFW) New Scarlett Johansson naked leaked pictures via old hack.