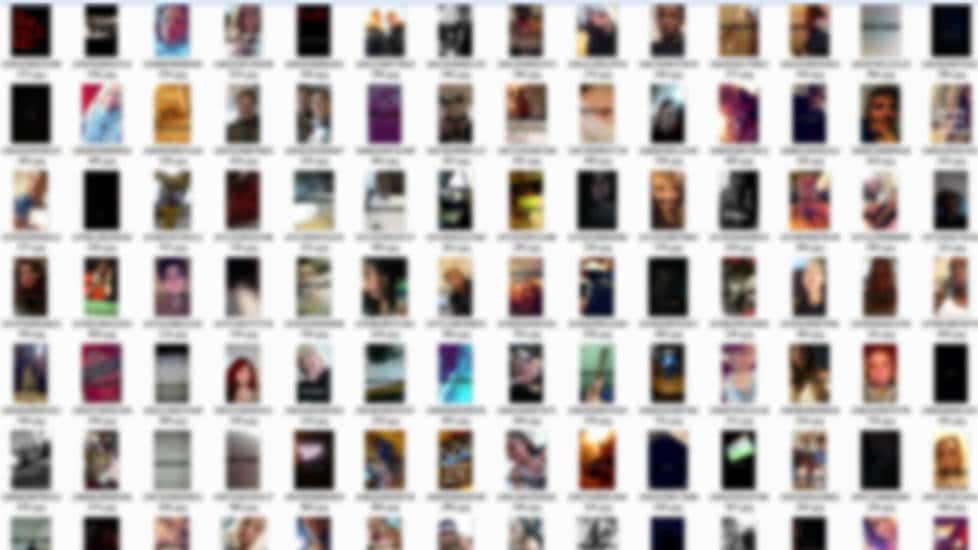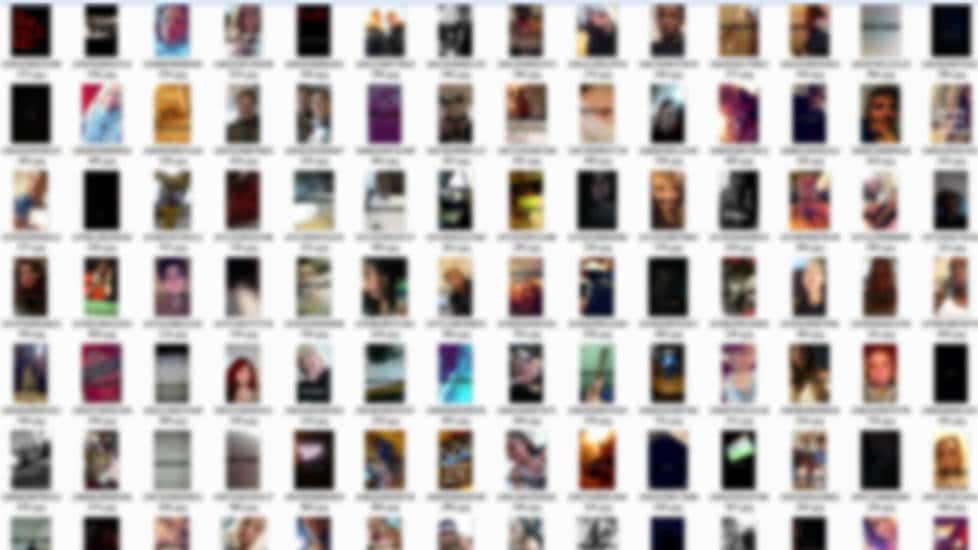 It seems the snappening is now underway as thousands of nude celebrity images have been said to have been leaked overnight. Nevertheless there also remains doubt as to the veracity of said leaks and if it all just may be a hoax?
According to the sydneymorningherald a 13GB library of images is believed to have been posted (since deleted) on online forum site 4chan.
Indeed users of the website have downloaded the pictures (which include many non famous individuals) claiming they are now creating a database to allow people to search through them by Snapchat username, according to reports.
They have dubbed the hack 'the Snappening' in reference to the leak of hundreds of pictures of nude celebrities that was referred to as 'The Fappening'.
The Snappening leaks are real. 90K photos and videos. Content is explicit
(NSFW) Rita Ora naked coming soon, more Kelly Brook nude leaked.
(NSFW) Daisy Lowe supermodel and Doctor Who boyfriend naked.
Volafile: Fappening celebrity nude photos selling online for $350
Fappening 4: Kelly Brook and supermodel Emily DiDonato naked
Jennifer Lawrence scandal. Is it a sex crime to look?
According to businessinsider 4chan users had been hinting for weeks that 'something big was coming' before finally arriving Thursday night.
The images purportedly came to be collected via a third-party Snapchat client app, Snapsave which businessinsider reports had been collecting every single photo and video file sent through it for years, giving hackers access to a 13GB library of Snapchats that users thought had been deleted.
The warning was first spotted by blogger Kenny Withers late Thursday night who described it as 'one of the largest data breaches of online profiles.'
'To put this into perspective, just imagine the celebrity nude scandal,' he wrote.
'Now replace iCloud with Snapsave and blow this up by hundreds of thousands of accounts. Now you have the Snappening.'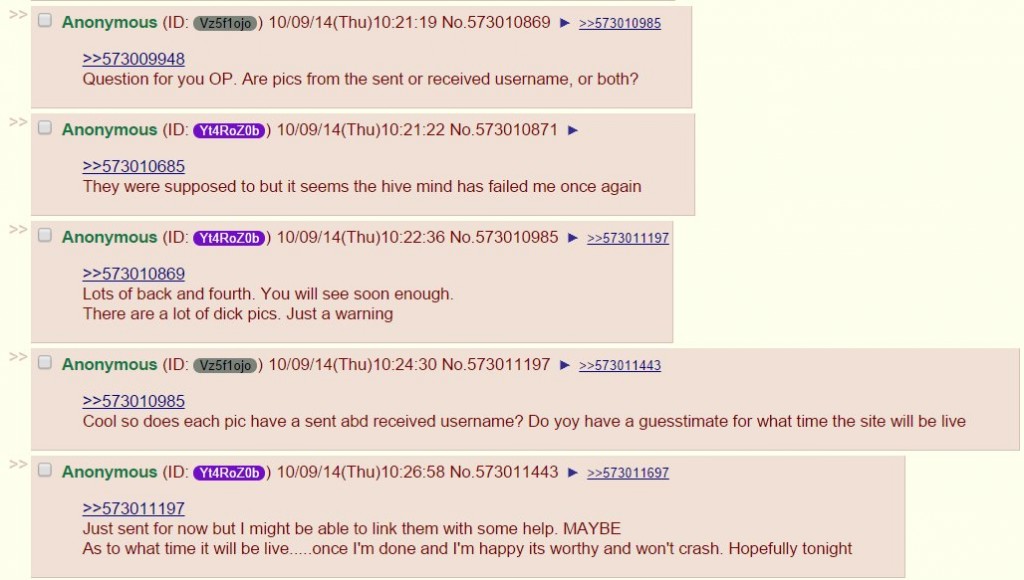 Snapchat has already come out to say the hack was not its fault and it was third party applications, which allow users to store the pictures, that were to blame.
Told the outlet in a statement sensing that it too may now receive blame over its security measures as did Apple when the fappening first made its way: 'We can confirm that Snapchat's servers were never breached and were not the source of these leaks,'
'Snapchatters were victimised by their use of third-party apps to send and receive Snaps, a practice that we expressly prohibit in our Terms of Use precisely because they compromise our users' security.
'We vigilantly monitor the App Store and Google Play for illegal third-party apps and have succeeded in getting many of these removed.'
A Snapchat spokesperson also said the company could not verify whether third-party apps containing stolen images had been breached and its statement was based on media reports of the leak.
The images were allegedly hosted on viralpop.com, a fake competition website, which has since been shut down.
There have been warnings that as many as 200,000 images were posted and, according to hackers, are now being collected into searchable database.
Daunting is the assertion that images are likely to include child pornography, given half of Snapchat's users are aged between 13 and 17.
It's unclear what third-party app was hacked, but there are unconfirmed reports that it was either Snapsave or SnapSaved.com.
In a statement to Engadget, Snapsave developer Georgie Casey denied his app was to blame, saying "Our app had nothing to do with it and we've never logged username/passwords."
He also denied that Snapsave stores photos online. This means that the hacked Snapchat client was probably a website, rather than an app.
There also remains some doubt over the legitimacy of the hack, with claims that some of the images posted as proof are duplicates or can also be found from a different source. The UK's dailymail also reports a huge barrage of leaks could also be unveiled this Sunday October 12th.
Reports forbes: Security technologists Sean Sullivan and Ashkan Soltani ran reverse-image searches on those images and found they had previously been posted online, some on known Snapchat leak sites, such as Snapchatleaked.com. They both suggested it was a hoax.
At the moment, it appears as though there is no link to the directory available on "The Snapenning" thread on 4chan.
Curious to ascertain the validity of the hack I found the following threads on reddit.
Screenshot thread directly below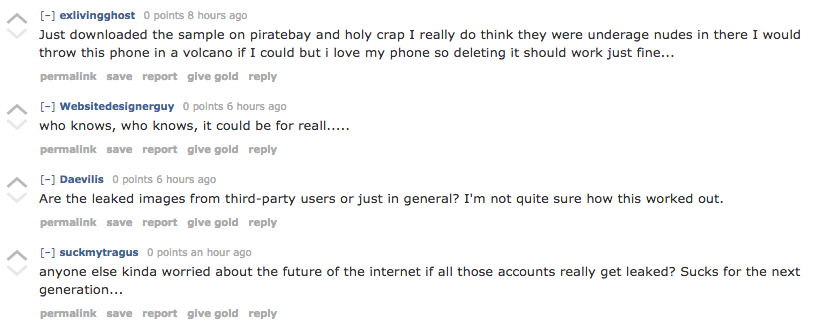 Screenshot to iphone thread:
Screenshot thread of fappeningdiscussion:
Jennifer Lawrence nude: 'It's a sex crime, the law needs to change'
Video: Amber Heard nude cell phone leaked. Sexy talk to lover
The Fappening. When will hackers stop releasing Celebgate images?
Fappening: (NSFW) French actresses Elodie Varlet and Salome Stevenin naked
The Fappening. When will hackers stop releasing Celebgate images?
(NSFW) Erin Heatherton, Cat Deeley, Erin Cummins naked leaked
(NSFW) Real Housewives of Miami Joanna Krupa naked leaked.
Hacked celebs lawyers threaten to sue Google for $100M. Do they have a case?
The Fappening: Message from hackers: there is more to come
(NSFW) Lizzy Caplan and Carly Pope naked via Fappening 3.
Brooke Burns and Rachel Nichols naked via Fappening 3
(NSFW) T mobile model, Carly Foulkes naked via Fappening 3.
 Jennifer Lawrence naked via Fappening 3: Social media disappointed
(NSFW) Kelli Garner naked via The Fappening 3.
(NSFW) The Fappening 3: Amber Heard Naked. New images released.
The Fappening 3: Jennifer Lawrence naked; 55 new images released
(NSFW) Cara Delevingne naked leaked via 4chan. But are they fake?
Anna Kendrick leaked in Fappening part 3. Drugs galore.
Emma Watson naked hoax: Anonymous to go after Rantic
Celebgate photo hacker ring likely to be US based says FBI
Emma Watson naked hoax: A hoax within a hoax…
Celebgate. Why did the web salivate over the 4chan leaked photos?
Olga Lyulchak, Ukrainian politician laughs off her naked leaked images.
(NSFW) Emily Ratajkowski and Candice Swanepoel naked via 4chan.
(NSFW) Rihanna naked leaks via 4chan? No comment…
(NSFW) Amber Heard naked leak pictures via 4chan too?
(NSFW) New Scarlett Johansson naked leaked pictures via old hack.