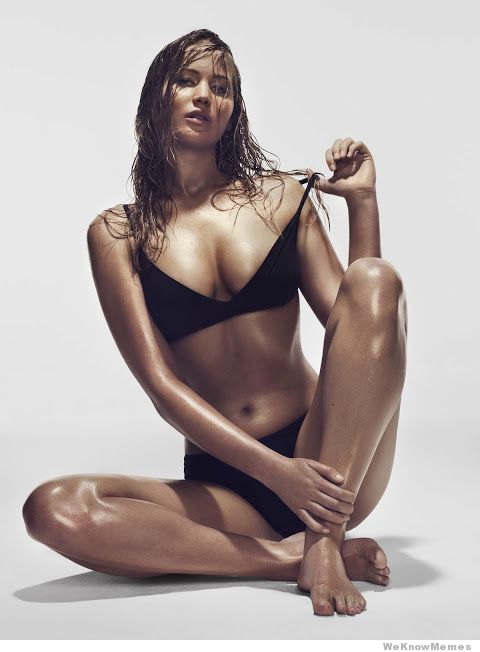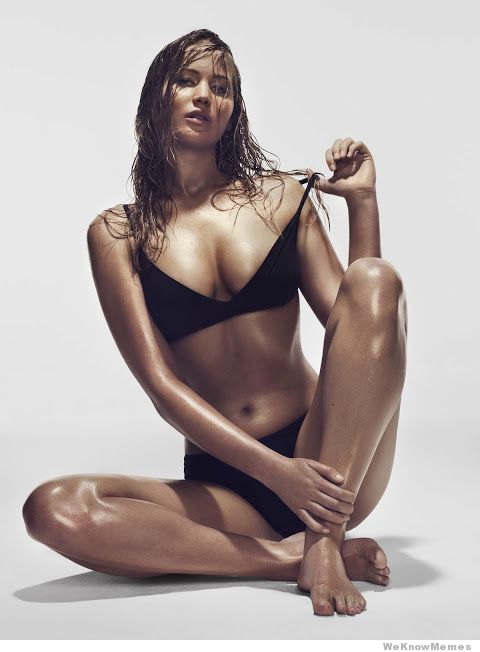 Since the leaking of Jennifer Lawrence naked pictures there have been various sections of the media condemning you the public from viewing the images, with many sites deeming it as an act which abets a crime. Reasoning which frankly defies logic and is just an instance of the media giving itself to comment on the issue and get the web traffic they so desperately need.
(NSFW) Joy Corrigan warned Apple leaked images were stolen. May sue now? 
(NSFW) Hayden Panettiere naked pictures via 4chan leaked. 
Jennifer Lawrence naked. Why we took down the images. 
Reddit bans TheFappening after new Jennifer Lawrence leak threats. 
Jennifer Lawrence leaked pictures leads to New Zealand internet collapse. 
New Jennifer Lawrence naked photos released says TheFappening twitter account
Kaley Cuoco: New leaked naked pictures appear in second released wave 
Jennifer Lawrence naked pics set to appear in gallery show. But is it legal? 
Jennifer Lawrence naked photos. Are websites legally obliged to take down? 
Porn sites refuse to take down Jennifer Lawrence naked leaked images 
The reality is you are free to look at any image you choose if it's on the web, save for child pornography which legal stipulations exist.
To infer as some journalists have that viewing images that you had nothing to do with bringing about is tantamount to giving permission of the criminals and degrading women is misguided and reeking of puerile moralizing which ought to never have a place when it comes to the freedom of choice.
Reflects the dailydot: There is plenty of shame to go around in this latest attack on women's privacy, but none of it should be directed at the victims. Using a person sexually without consent is the very definition of sexual abuse. Everyone who views, shares, and promotes these images knowing that they have been disclosed without consent is participating in that sexual abuse. These people are the appropriate targets of shame and punishment. 
Is there shame? Is there shame in the writer's mind but not necessarily yours the reader? Can we not argue that one is simply curious and intrigued as to the level of discourse and the nature of the incident which has since trended all week on search engines? Does it matter that Jennifer Lawrence happens to be a public figure with constant media attention?
I'll offer this allegory: If an individual is pushed into the path of an oncoming train are you just as culpable as the individual who did the pushing simply because you chose to either take out a camera and document the incident or run to the side of the track to inspect the dead body? Are you culpable and abetting the criminal because you declined to assist the individual who has been pushed onto an oncoming train? Are you morally responsible to those around you? Especially if those around you happen to be bubbly celebrities that can do no wrong and must forever be vindicated by the mainstream media.
Reflects the UK's spectator as to the fickle nature of what the media chooses to scream from the rafters about as immoral and unthinkable, which as a matter of fact portends to double standards:
I don't remember all this talk of abuse and violation when pictures of the penis of New York congressman Anthony Weiner flooded the internet.
Granted the negation of either male or female ought not be tolerated, but are we racing ahead of ourselves by arguing that the expression and curiosity as to what counts for news and ennui (perpetuated by the media of course who keep reminding us not to look but all the while pumping out article after article on the matter, which only serves to make sure the thing that they bark against only comes to happen much sooner) is akin to the public invading said celebrity's privacy?
 Reflects one media outlet: One nude shot popping up on your feed leads to searching for answers, which often leads to searching for more. Eventually things compound enough until the point in which seeking out more nude photos appears to be only the logical way forward. After all, everyone else is talking about it. It's plastered all over the web. How is this any different from joining in on any other Internet conversation? Who wants to be left out?
And the fact is no one wants to be left out, especially not the media whose job it is to remind you of what and how you ought to behave and feel in society. Which of course is total bollocks, that is something that ought to be left to the freedom of the individual, assuming they also respect the rights of others first hand. It is why you read and discuss and go on the web, to help you make up your own mind, so yes make your own mind up. Do you want to click on the Jennifer Lawrence naked photos? Well that is your bloody business and nobody else, especially not a tabloid editor's ….
AnonIB: Were Celebgate photos the result of an underground hacking and trading ring? 
TheFappening: McKayla Maroney leaked naked photos are child porn says lawyer 
OriginalGuy, Jennifer Lawrence leaked naked hacker is on the run. 
Apple calls celebrity leak hack a targeted attack not a software flaw 
(NSFW) Victoria Justice leaked naked pictures. Fake or real? 
(NSFW) Ariana Grande leaked naked pictures. Are they fake? 
(NSFW) Mary Elizabeth Winstead leaked naked pictures. Twitter trolls blame her 
(NSFW) Jennifer Lawrence video leaked. Seeking paypal donations 
(NSFW) Brie Larson leaked naked pictures. 
(NSFW) Aubrey Plaza leaked naked pictures. 
(NSFW) Kate Upton leaked naked pictures via 4chan. Threatens to sue. 
(NSFW) Kirsten Dunst leaked naked pictures. Tweets anger at Apple iCloud 
(NSFW) Kaley Cuoco leaked naked pictures and video. 
Selena Gomez topless. Are the hacked photos real?
(NSFW) Jennifer Lawrence naked pictures. 4chan hacker has 50 pictures and erotic video 
Is Scarlett Johansson leaked photos sentence of ten years too harsh?
Computer hacker who leaked nude photos of Scarlett Johansson gets 10 years.