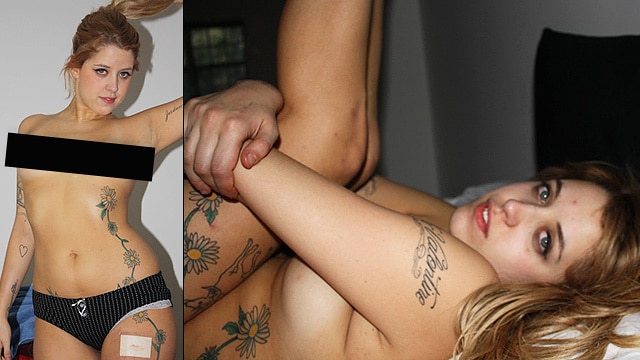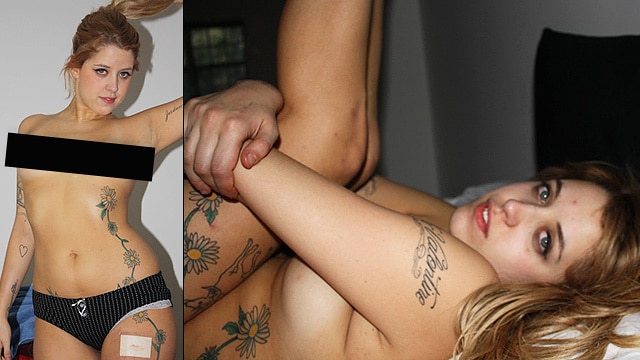 Perhaps in a not surprising revelation, it has been said that the cause of British socialite, Peaches Geldof's April 7th death is the result of a heroin overdose. The pending announcement comes after the release of toxicology reports.
What makes the announcement that more beguiling is the fact that at the time of her death, cops dismissed drugs as the cause of death. Nevertheless it is now believed someone close to Peaches Geldof purposefully hid drug paraphernalia to detract attention from her vices.
Peaches Geldof husband to be questioned. Did he supply heroin? 
Peaches Geldof heroin overdose death. Did her husband know? Was he complicit? 
Until then her death had led to many speculations, including that of rapid weight loss diets that the 25 year old had used over the years to approximate a lithe figure. Other theories wondered if her dedication to scientology and vague cults had precipitated her death as well.
Though reports after Peaches death stated that no hard drug paraphernalia was found near Geldof's body, it was well documented that the socialite had a history of heroin use, including during an infamous bender in 2010 at a Scientology center in Hollywood.
At present it is not known how often Peaches Geldof continued to use heroin and if that instead may have come to explain her rapid weight loss and sickly appearance in recent weeks prior to her death. Which is to say the young woman made sure to keep her use of heroin very well out of the public eye.
What though makes Peaches Geldof's death even more bitter is the fact that her mother, Paula Yates also died of an accidental heroin overdose aged 41 in 2000. At the time of her death she was alone with Tiger Lily, her youngest daughter with deceased rocker Michael Hutchence. It is thought the very public spectacle of her mother's death when she was only a young girl (eleven at the time) would haunt Peaches Geldof for years to come.
 Told Peaches Geldof in 2012 to Elle Magazine about her mom's passing.
'I remember the day my mother died, and it's still hard to talk about it. I just blocked it out. I went to school the next day because my father's mentality was 'keep calm and carry on,'
'So we all went to school and tried to act as if nothing had happened. But it had happened. I didn't grieve. I didn't cry at her funeral. I couldn't express anything because I was just numb to it all. I didn't start grieving for my mother properly until I was maybe 16.'
Perhaps not so ironically, at the time of Peaches Geldof's death, her youngest son, 11 month old Phaedra had been with her, found craddled in his mother's arms at the time of her death.
A post mortem carried out by a Home Office Pathologist days after Peaches died proved inconclusive and samples of her blood and tissue were sent off to a laboratory to be tested for any possible toxins.
A spokesman for Kent police today said they could not confirm or deny the reports claiming that the young mother had died of an overdose.
They added: 'The inquest opens later today and that is all I can say.'
It is understood those results have now been returned to North West Kent Coroner Roger Hatch who will open an inquest into Peaches' death later today.
The hearing is only expected to last around 10 minutes.
Peaches Geldof found dead with 11 month old son by her side.
Peaches Geldof drug rumors go viral. Did she overdose after all? 
Peaches Geldof had a bad heart and cholesterol problems says doctor 
Peaches Geldof funeral: Body released to family, new theory on death 
Why do we care about Peaches Geldof? The fascination of glam and death.
Peaches Geldof memorabilia posted on Ebay. Profiting off her death. 
Peaches Geldof obsessed with libertine cult Ordo Templi Orientis (OTO). 
Scientology forced Peaches Geldof on purification ritual. Starved to death 
Peaches Geldof UK headlines. Are they over the top? 
Peaches Geldof posted 7 family photographs 19 minutes before she died. 
Peaches Geldof post mortem to be Wednesday. 
Peaches Geldof insider: 'She had a death wish.' 
Was Peaches Geldof in the grips of anorexia? 
Why did Peaches Geldof tweet final picture of mother, Paula Yates? 
Peaches Geldof death not suspicious say cops. Did Bob know?