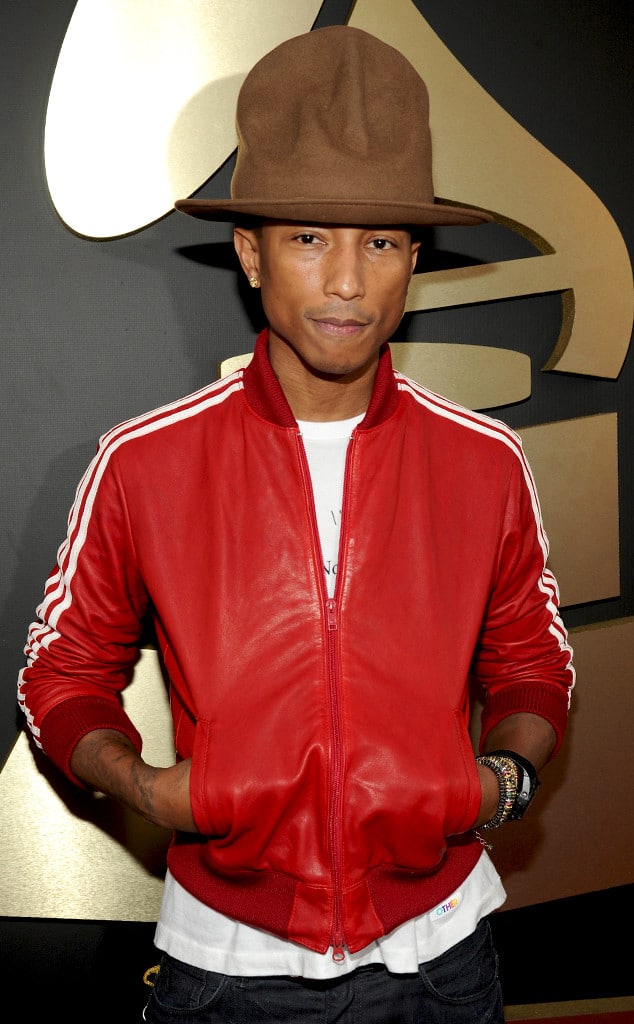 Pharrell Williams hat is the new must have accessory. Smokey the Bear is also a preferred hawt bixch.
Kids I've been on the phone all night trying to figure out how I too can order my Canadian Smokey the Bear Mountain fedora/hat. It's plain to see that shit is da bomb and naturally we can all thank Pharrell Williams for educating us once again what style and pizzazz really means.
Needless to say the new fashion accessory (courtesy of the UK's Vivienne Westwood) has become a meme as adoring fans couldn't resist some interesting comparisons.
Although the producer/crooner went on to be recognized at the Grammy's for his collaboration with Daft Punk and as producer of the year (non classical) it's fair to say the world will forever remember Pharrell Williams hat as setting the new barometer of cool and elan and I may look crazy and Smokey the Bear shit, but I enjoy it and of course I'm talented enough to get away with it.
For those of you compelled to get your latest Pharrell William hat memes: this is where the bixch is trading: @Pharrellhat
As of press time the handle had 13 500 followers although I'm sure Smokey the Bear has that as an understatement as we all rush out and acquire our very own uber Mountain hat. Werk it bixch…..