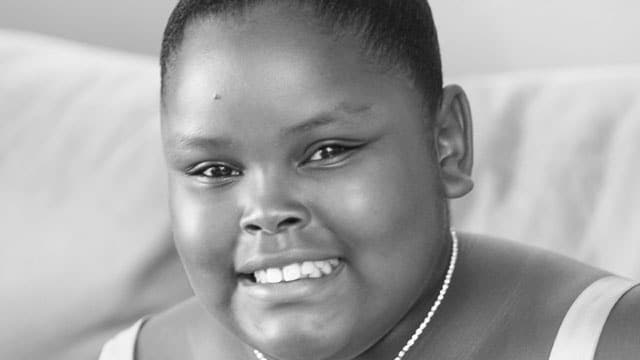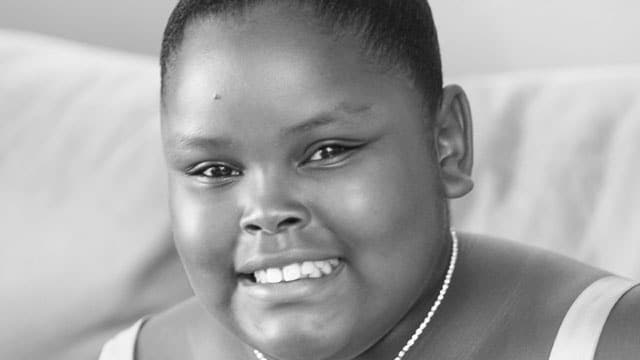 Jahi McMath lawyer insists she is improving despite rapid body deterioration.
Body of Jahi McMath released to mother. Search for facility underway.
A good decision? Jahi McMath wins last minute emergency injunction to stay hooked up.
Why is Jahi McMath, 13 year old brain dead girl after tonsil surgery taken off life support against family wishes?
As Jahi McMath's body was brought into a new undisclosed location yesterday, family lawyer, Christopher Dolan has now told that the 13 year old's body has 'deteriorated so badly' that her heart may not continue beating.
Implicit in Dolan's statement is the contention that the deterioration of Jahi McMath is the result of Oakland Children's Hospital declining to surgically insert a feeding tube for the girl who the lawyer told recently did not receive nutrition for more than three weeks after being declared brain dead.
'Right now,' Dolan added, 'we don't know if she's going to make it.'
During a news conference yesterday, Dolan went on to confirm that Jahi was now 'safely where she needs to be,' in a facility where she's receiving nutritional support, including potassium, minerals and hormones.
The lawyer went on to tell the girl was  also getting antibiotics to combat possible infection that Dolan told she may have suffered while at Children's Hospital.
Incredulous speech many have come to wonder at the hands of an opportunist lawyer who is now supposing that a brain dead individual is capable of receiving nutrients and synthesizing them into sustenance.
In keeping tabs with the media, the lawyer has now told that Jahi McMath is now being examined by medical staff at the new undisclosed facility.
Tells Dolan: 'She's in very bad shape. What I can tell you is that those examinations show that her medical condition, separate from the brain issue, is not good.'
Jahi's uncle, Omari Sealey, referred to the transport of Jahi's body as an emotional roller coaster.
'My sister she was crying,' Sealey told during a press conference yesterday 'I kissed her forehead and told her, 'I'll see you soon."
Sealey went on to tell the family was at last relieved, grateful and happy that Jahi had been moved and added that although the family believes she is still alive, they will only come to terms with death if her other organs fail.
'We're not going to play God,' Sealey told. 'If her heart stops beating while she's hooked to the ventilator, we can accept that.'
Never mind the reason the girl is alive in the first place is because a machine is artificially forcing the Jahi's heart to beat whilst her body begins to decompose.
Dolan disclosed in all, five facilities came forward to accept Jahi — most of them changing their minds for various reasons. Some facilities indicated that they did not want to deal with the amount of media attention her story has attracted reiterated the lawyer, never mind the courting the lawyer has been doing on behalf of the family's behalf.
At present the family has continued to maintain its donation drive to keep Jahi alive, nevertheless one wonders when the family and various members of the public come to resist funding an exercise in sheer faith vs that of literal science which in essence is what the Jahi McMath incident has now become.
above image found here