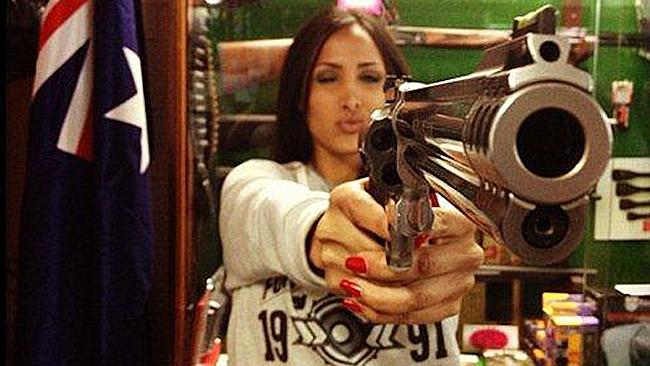 Simon Gittany scumbag drug dealer and murderer.
Simon Gittany guilty. 'Calculating and enraged and deceitful' tells judge.
Simon Gittany trial. No evidence in the murder of Lisa Harnum.
Simon Gittany trial. Prosecutor tells evidence inherently incredulous.
Simon Gittany bail revoked. Closing remarks due.
Lisa Harnum threw herself off balcony because of eating disorder struggle.
Simon Gittany hard drive hidden from cops. Reckoned he couldn't trust them.
Simon Gittany texted Lisa Harnum: 'Your eyes should gaze one me, the one.'
Laughing Simon Gittany denies murdering Lisa Harnum.
Lisa Harnum, ballerina thrown off balcony after threatening to leave fiance?
Perhaps in an attempt to keep the limelight on her, Simon Gittany girlfriend, Rachelle Louise, has today told she now intends to make a film about the case.
With Gittany now found guilty of the murder of former fiance Lisa Harnum, the 24 year old aspiring model has revealed that she has given up her career in banking to pursue becoming an actress and screenwriter.
That said, the model who was constantly seen by Gittany's side during the trial is likely to make a revisionist film in which she will claim that her boyfriend is innocent.
At the time of Justice Lucy McCallum's reading of her verdict, the attention getter went on to scream: 'You're wrong.'
Led from the court in tears, she refused to answer questions as she was engulfed by reporters outside the building, merely asking in response: 'Has anyone got a light? You're journalists, someone's got to have a lighter.'
But following yesterday's verdict, Miss Louise told that she now hopes to cash in on her notoriety following the case.
Told Louise: 'I'm actually writing a movie script about the whole case. I thought it made sense, because obviously it's something I'm very passionate about,' 
Of course that just might be a shorthand way of saying "Simon might be guilty but I've still got to live and maintain the limelight.'
Many have gone on to opine that the model ought to be thankful that Gittany is now out of 'harm's way,' as it wouldn't be long that the dead ringer for Harnum would soon find herself at the mercy of controlling misogynist Gittany.
That said one wonders if the femme fatale wouldn't have minded the possible danger that Gittany represented given her disclosure that she has stripped in Las Vegas, tongue kissed Woody Harrelson in New York and accepted diamond necklaces from strangers who took her to dinner before naturally settling for Gittany.
Time will tell if Rachell Louise will be able to harness the media's attention and her good looks or if the public will just move on repelled that the aspiring actress tries to capitalize on the death of Lisa Harnum.