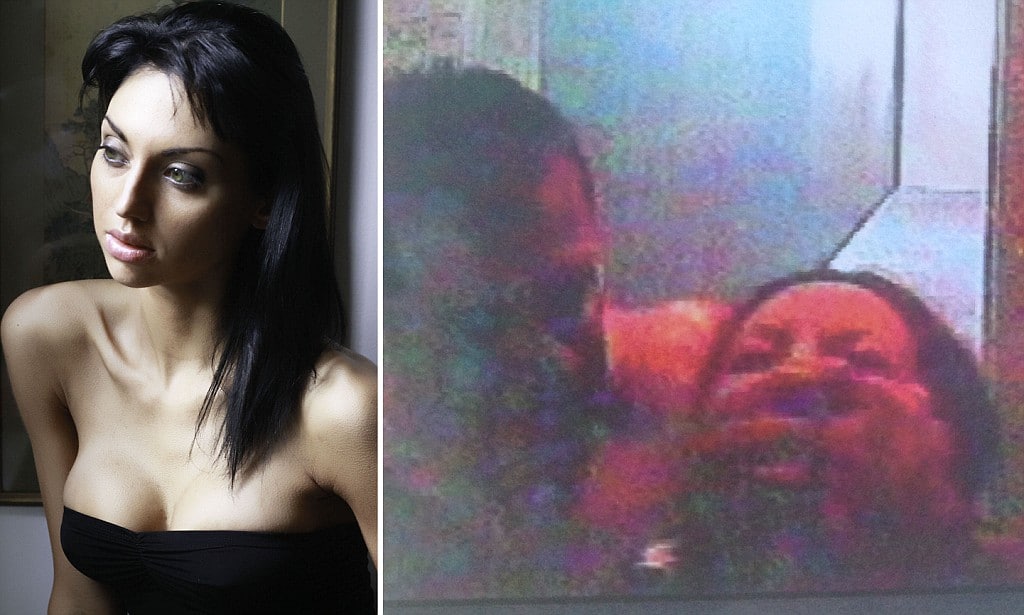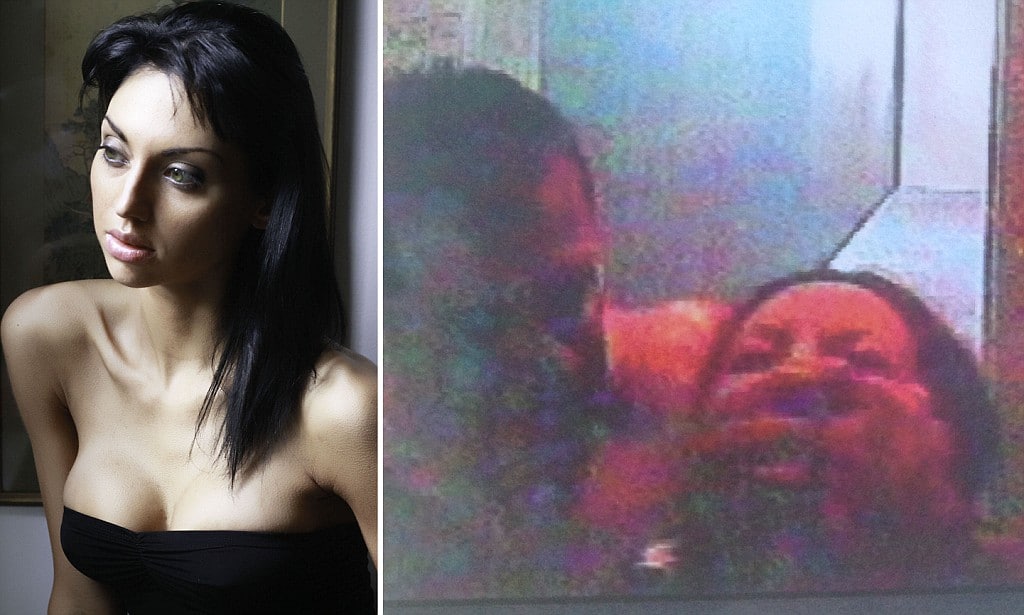 Simon Gittany trial. No evidence in the murder of Lisa Harnum.
Simon Gittany trial. Prosecutor tells evidence inherently incredulous.
Simon Gittany bail revoked. Closing remarks due.
Lisa Harnum threw herself off balcony because of eating disorder struggle.
Simon Gittany hard drive hidden from cops. Reckoned he couldn't trust them.
Simon Gittany texted Lisa Harnum: 'Your eyes should gaze one me, the one.'
Laughing Simon Gittany denies murdering Lisa Harnum.
Lisa Harnum, ballerina thrown off balcony after threatening to leave fiance?
Simon Gittany the 40 year old businessman who has gripped Australians as to whether he threw his former ballerina fiance, Lisa Harnum to her death from their high rise Sydney balcony has been found guilty of her murder.
The verdict came after Justice Lucy McCallum took time to consider her decision after the prosecution and defense finished their respective presentations just over a week ago.
At the time of the Harnum's death in July of 2011, hidden surveillance cameras which Gittany had placed in and outside of their luxury apartment went on to show him dragging a screaming Lisa Harnum back into their apartment after she had desired to flee her 'controlling' fiance's grip over her.
Sixty nine seconds after Harnum being dragged back into the apartment she went on to fall over the balcony to her death.
In his defense, Gittany proffered that Harnum had simply decided to end her life and that a case of ongoing anorexia may have tempered suicidal thoughts. Interestingly authorities went on to find no fingerprints of Harnum's by the balcony but that only of Gittany's.
Upon reading a guilty verdict, Gittany's new love interest, aspiring model, Rachelle Louise, a dead ringer for Gittany's former love interest started screaming profanities at Justice McCallum.
She was taken was taken from the court in floods of tears while Ms Harnum's family members smiled and embraced after the verdict was handed down.
In a reading of the verdict that took four hours, Justice McCallum told that Simon Gittany was 'controlling, dominating and, at times, abusive' of Lisa Harnum.
She found he lied 'with telling ease' and distorted the truth when he took the stand.
'At many times in his evidence the accused struck me as being a person playing a role, telling a story which fit with the objective evidence but which did no more than that,' Justice McCallum  reported News.co.au. 
'His account of what happened appeared to exist on borrowed detail.
'It lacked originality and the subtlety of actual experience.'
The Crown had told the court that Gittany was domineering and had tried to control everything his fiancee did, even the way she wore her hair and what clothes she chose to go out in.
Gittany had admitted during the trial that he was a 'jealous partner.'
'She would wear revealing clothes, sometime with no bra. I would tell her she should continue to look beautiful but just to tone down how much she was revealing of her body so she didn't attract the wrong attention and give out the wrong signals,' he told the court.
But his defence team claimed that Miss Harnum's struggle with an eating disorder may have been the reason she jumped to her death.
The judge began her summing up by examining the relationship between Gittany and his fiancee, saying she had sought to avoid being influenced by the 'shocking and tragic' nature of Lisa Harnum's death. There was no doubt, she said, that the couple loved each other.
But the judge said that 'by the time of her death, Lisa Harnum had no friends except a personal trainer and a counsellor.
Speaking outside court, an emotional Joan Harnum, Lisa Harnum's mother told reporters 'there are no winners in this case.'
'Two families have had their lives dramatically changed forever,' she said reported Nine News MSN.
'We will always mourn the loss of our beautiful Lisa Cecilia and are working towards making her legacy a powerful wake-up call to young women.
'My daughter used to say people can ask for help but children and animals cannot.
'And now young women who are caught up in situations like my daughter found herself in need a voice as well.'
After the guilty verdict was reached an ambulance arrived at the Supreme Court, believed to be for Gittany's mother, who was said by relatives to be "in a state" after the guilty verdict.
She was unable to return to court to say goodbye to her son as he was led away.
Simon Gittany will face a sentence hearing in February.
above photo found here
Then there were these comments on the web that made me wonder as well:
Just reading those text messages the bastard sent ("Do not look any males in the eye" etc) was more than enough for me. Much less the video of him dragging Lisa inside and the testimony of many witnesses. How the girlfriend went to court day after day supporting him was beyond me. Then I thought: he's likely doing similar stuff to her and she feels threatened. The judge could well have saved the girlfriend today, as well as got some sort of justice for Lisa.
The guy has some serious game though, was able to go out and get a new girlfriend while on trial for throwing his fiancée off a 15th floor balcony.
You know he had the apartment user surveillance and that when he was in prison he phoned his brother to throw out the only piece of evidence that could truly exonerate him or otherwise, the hard disk with the surveillance data of the time that she died. He's guilty as sin.
Ah, but his defense got a computer contractor to come in and say that the video was given to him and that he found nothing on it.
I thought he did it but might get off on reasonable doubt. For me, the fact she supposedly got off the couch, went to the window, and jumped with her handbag was what convinced me. Who grabs an accessory on their way out the window?