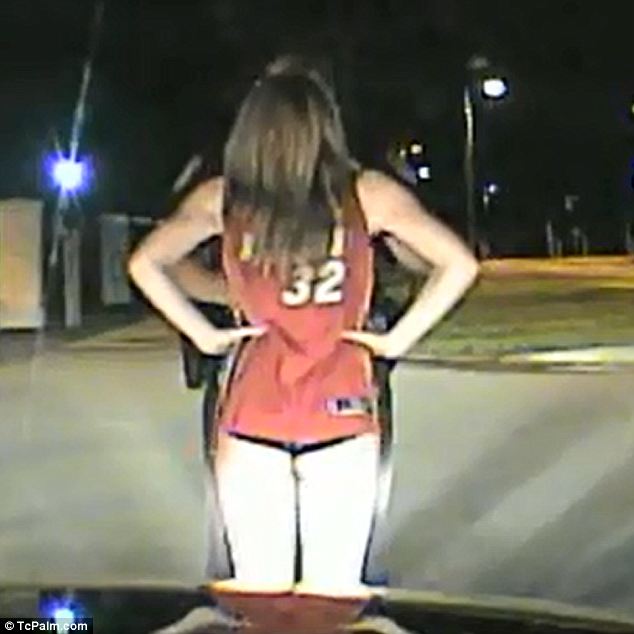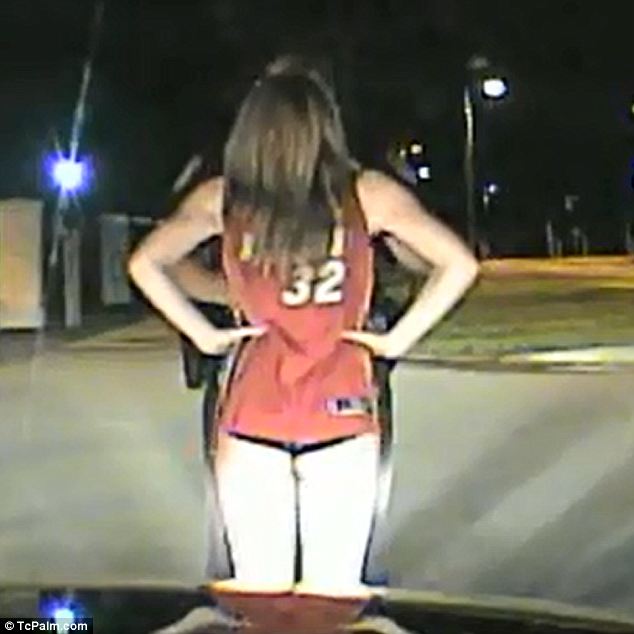 Kristen Forester it seems has a thing for the 'wild thang.' Case in point the Florida teen's arrest on October 21 on dui (driving under the influence) whilst only wearing her panties and bra.
Our collective hero came to be pulled over after cops spotted her speeding and driving recklessly on Seaway Drive.
At the time of her arrest (3.16 am) recorded video goes on to show the 18 year old swaying in front of a police car having only just wrestled to put on her t shirt whilst only wearing her panties.
When asked why she was pulled over Forester said: "Because I was driving crazy."
According to the report our heroine was asked why she wasn't wearing any clothes whereby she answer she had been 'at work and drove home like that.'
Interestingly the teen's place of employment was not listed, however she admitted to the cops that she had had 'a shot' before driving. Cops went on to note our heroine reeking of booze.
From there Kristen Forester was asked to perform a series of sobriety tests, including standing on one leg, walking down a straight line and touching her finger to her nose with her eyes closed.
Naturally our heroine failed all of them and was subsequently arrested.
Breath tests measured her blood alcohol content at 0.157 and 0.144 — greater than the legal limit of 0.08.
If only you could find the courage to drive in your panties and bra under the guise of the good stuff too…