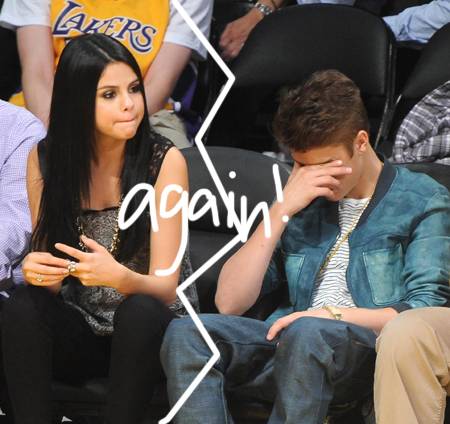 The spectacle called 'I love you, I love you not!' starring teen heart throbs Justin Bieber and Selena Gomez took a new interesting twist as reports have been circulating that Selena stormed out on our Biebs whilst on holidays in Mexico.
Apparently the couple had another blow out argument (possibly over the Biebs purported use of marijuana) leading to Selena high tailing it on Dec 30th and the Biebs flying out himself chagrined the following day. Not the best way to start the new year.
Tells an insider to Daily News' Confidenti@l column:
"She's been giving him a really hard time. She's been partying without him, and it drives him crazy."
Interesting.
At present no one can be quite sure whether the young couple will find their rhythm or will try once again to put some real legs behind their on and off two year tempestuous relationship. Either way it probably wont be the last time the couple break up or make up.
Reflects one commentator on the web:
They're kids. This is what kids do. Money doesn't buy maturity. I can't wait till neither of them are news any more.
So much for young love in front of a gawking world press stage…