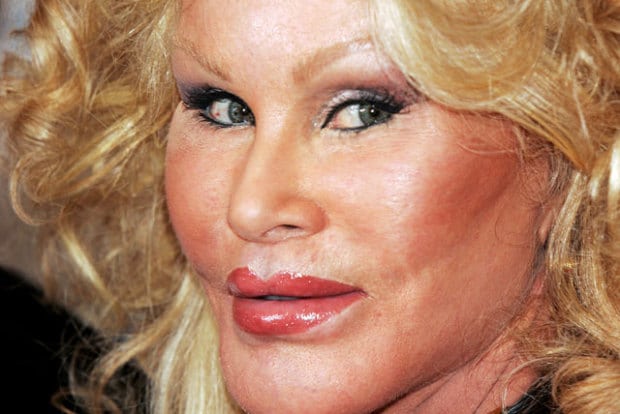 Nyc socialite Jocelyn Wildenstein who has spent upwards of $4 million to look like a feline cat (yes the things that amuse us) has narrowly missed being evicted after falling behind her $18 000 a month rent at the Trump World Tower where she lives on the 57th floor.
Proceedings against the socialite to evict her are said to have begun last October after arrears began to accumulate. By the time both parties had been scheduled to appear in housing court (raise your hand kids if you know this place all too well) last month, Catwoman had miraculously been able to make good on her back rent which by now totaled $73 500.
Of course what causes one to wonder is how exactly the 72 year old socialite who reportedly received $2.5 billion from her then art dealer husband, Alec Wildenstein and $100 million a year lunch money for 13 years actually fell behind on her rent? Unless of course this was her way of protesting something that wasn't quite to her liking.
It is believed Wildenstein embarked on expansive plastic surgery in order to ward off fears that her then husband would not leave her. Something he interestingly chose to do anyway…
Asked by the nypost comment none was forthcoming from Wildenstein's lawyer but a source did disclose the following:
"Wildenstein glamorizes herself as a jet-setter with many homes around the world, but it appears she doesn't have quite as much money as everyone thinks. Has she spent it all on plastic surgery?"
Nevermind the view from the 57th floor is bound to be as stellar as it normally is. Never mind the view you mere mortals have to contend with….blah!