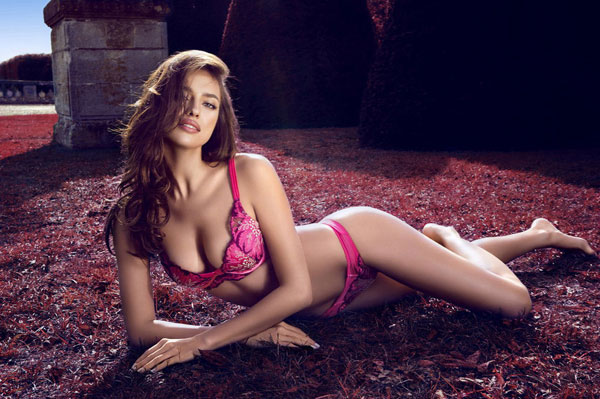 Kids here's an interesting way to cheer some of you up with Valentine's day fast approaching and you still single and smarting for some mystery love affair.
Not to fear, supermodel Irina Shayk will be your lover, wet dream and your lingerie model all in one as she prances in Chinese label La Clover's Valentine's Day lingerie campaign.
Aren't you glad Irina will comfort you this Valentine's day?