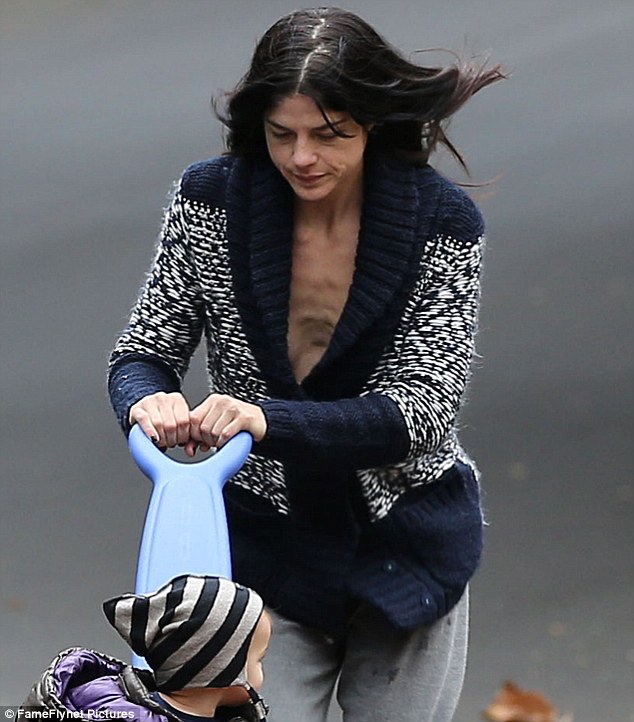 Unnerving media pundits this morning is the admittedly disparaging visage of actress Selma Blair who was caught in the above photo looking rather emaciated. The photo has once again drawn attention to the plight of women who are said to starve themselves with the hope of approximating some preferred status or at the very least preferred look amongst certain social sets.
Yet the above image has caused many to gasp and wonder if Ms Blair has crossed the line of impropriety and is exhibiting signs of mental instability, an eating disorder (yes our heroes are never allowed to become sick, addicted or to act or do human things that suggest fallibility)
reports the dailymail.co.uk: She's had a difficult year following her split from fashion designer, and the father of her child, Jason Bleick.
And it seems that Selma Blair is feeling the strain following a tough few months, the results of which have led to drastic weight loss.
The 40-year-old actress displayed her shockingly thin, almost skeletal figure as she took her son Arthur to the park in Laurel Canyon, Los Angeles.
In the end it could just be a bad angle or the media's need to create hysteria and demons to keep their sales buoyant and tongues forever wagging. No doubt Selma will be sure to wear a thick turtle neck sweater next time she ventures to take her son Arthur out for a private walk in the future…