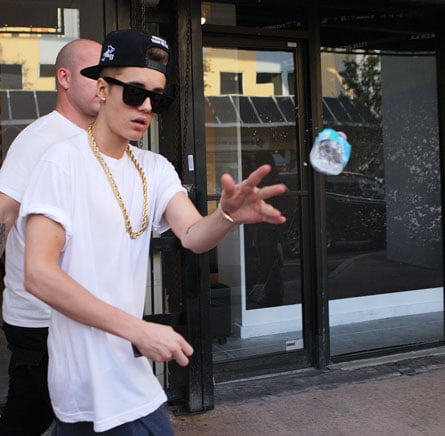 If you ever doubted that Justin Bieber has little love for paparazzi think again.
The hawt bixch can not absolutely stand them. Of course he ought to because they've helped keep his scrawny ass on high velocity 24/7. Then again they're making mad money off him and he of course is making mad money being kept alive by them. So of course it's the delightful parasitic relationship we can all only admire and ruefully smile at. And then of course there was this episode below which still hasn't left my memory. Yes it involves a white Ferrari and our collective media whore's ego doing a real fuck you to the paps. Now that's what I call a real salute…
Justin Bieber causes traffic jam to tell off paparazzo whilst driving his Ferrari.
Oh really?! Justin Bieber nearly got himself murdered and castrated.