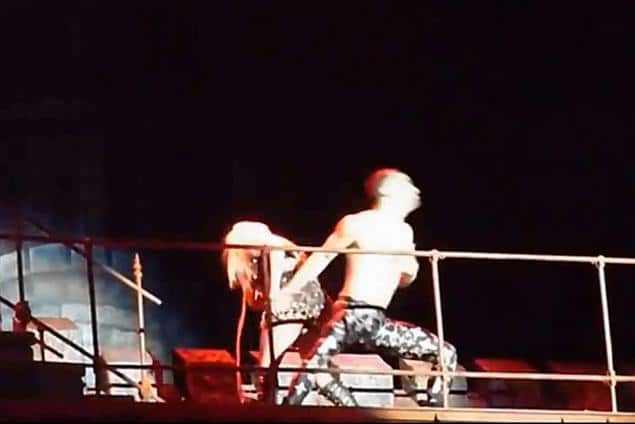 It seems being on stage does come with its own peril after all…
To her credit unlike Justin Bieber who was filmed throwing up in concert as well last weekend and then running off stage like a wounded school boy, Lady Gaga hardly missed a beat as she continued dancing and amazingly able to lip sing (yes just like Justin) as she hurled not once but three times whilst performing in Barcelona over the weekend.
True to form,the diva thought to post the incident on her twitter page (cause relentless pr is better than no pr kids) and share it with all her fans anyway.
Tweeted our beloved heroine:
"Was praying nobody saw but actually its quite a good laugh if u need one! Check out Lady PukeGA doing Swan 'Vomit' Lake."
Added our Lady Benevolence of the good self promotion bit:
"I still hit my routine mom!! 🙂 Thank goodness for the Dorchester…i need some tea ,i think i just cried a little watching that," she posted, later adding, "it WAS pretty metal. Belligerent throw up during sax solo amidst epic power ballad about glory atop medieval castle? #metal."
Which might all be swell dribble but personally I'm beginning to wonder what is it with all these supposed superstars who when push comes to shove can't even perform in concert without having to resort to lip singing. Until the next episode of why Lady Gaga is amazing hits the news stands….