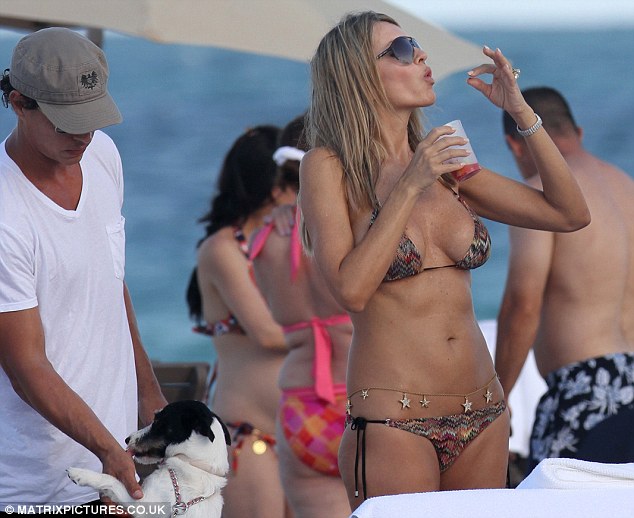 It seems Rita Rusic has become the mainstay favorite amongst the paparazzi as she once again finds herself the center of attention as she sashayed along the shores of Miami beach yesterday looking quite the enviable hawt bixch that she is.
At 52 years old Rita, a movie producer and a former model/actress (can you tell) easily puts women half her age to shame, although one suspects in Rita's case it's all about a great genes, a healthy diet and a rigorous exercise regime (yes strutting up and down in one's itty bitty bikini certainly burns enough calories thank you very much).
But this weekend Rita may have caused some of the local girls to see fireballs as she donned her a belly necklace which only acted to accentuate her enviable form and of course to remind us all that with a bit of hard work, great diet and a smidgen of sassy one can also replicate the goddess appeal that Rita so easily swaggers.
Don't you wish you were a hawt bixch like Rita too?
via dailymail.co.uk
51 year old Rita Rusic prances in her two piece bikini but only has eyes for her much younger love interest….
At 51 Rita Rusic is in the mood to shame women half her age in a bikini.
At 51, Rita Rustic is still a preferred hawt bixch.