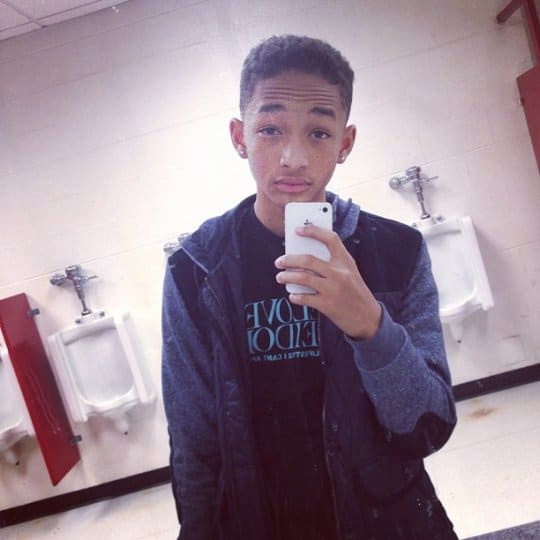 Will Smith and Jada Pinkett Smith it seems are in the business of churning out little hawt bixches that impress the hell out of us. Case in point, their 14 year old son, Jaden Smith who is now following in his 12 year old sister, Willow Smith's steps by now releasing his own rap music.
Dropping a new video titled the 'Coolest' Jaden sings about mistresses, all them ho's that just wont let him be and lots of money (cause that's what all 14 year old boys relate to anyway these days-right?).
Then again when mom and dad are in the entertainment business getting a record deal is like most 14 year olds getting a Sunday afternoon ice cream with a dollop of chocolate and sprinkles, so who can spite Jaden if he comes off a bit too coquish. It was bound to be.
"…I be flippin' 'cause they slippin', and they dippin' in the pool, they say I'm cool and they be droolin' cause I'm super rich." 
Then again if you're into flat monotone try hard sing self promoting sing alongs this might be good for you, especially the type where a 14 year old gets to brag about all the money his family gave him (it used to be about rising out of the ghetto for rappers but no one cares about you being poor anymore).
Who knows it might be a good idea if parents once in a while occasionally said no to the extra serving of diamond crusted ice cream that so often comes their children's way…