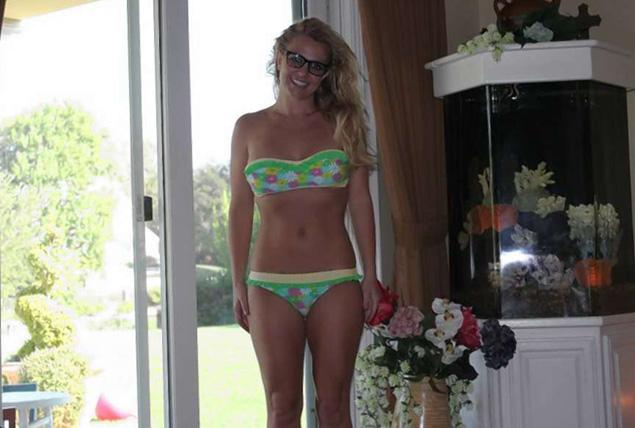 Britney Spears is this Labor day's preferred hawt bixch…
As America settles into a long weekend of fun, relaxation and revelry, one American celebrity not willing to be forgotten as we head into the end of summer celebrations includes Britney Spears who late last night proudly tweeted the following image of herself looking admittedly rather svelte.
Then again what were we thinking, Britney Spears will always be an eternal preferred hawt birch.
"Having some fun in the sun," the pop star, 30, tweeted our preferred media whore.  "Don't want summer to be over!"
Among her 20 million Twitter followers, Black Eyed Peas' Will.i.am was quick to respond
"OMG…your lookin fit & hot," the musician tweeted. "can't wait to shoot the video to our song…your fans are gonna love it."
You better work it girlfriend.
(is bixch sucking in her stomach?)
Expect to see more of Britney Spears as she begins her assault as an X Factor judge starting September 12 on FOX. Blah!