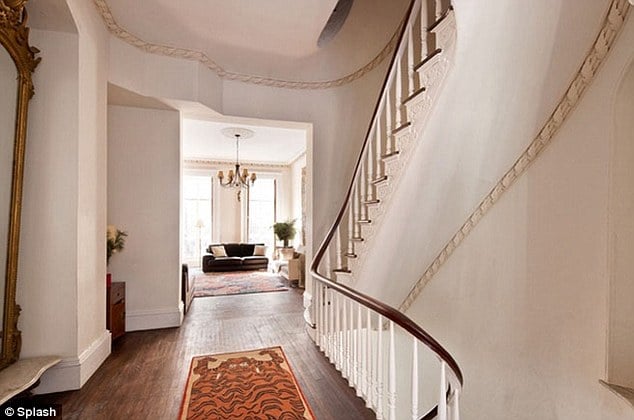 Mary Kate Olsen knows a good hawt bixch when she sees one…
It must have seemed quite the unlikely relationship when 26 year old  fashion mogul Mary Kate Olsen first hooked up with 46 year old blue blood investment banker Olivier Sarkozy but now insiders have quickly acclimated to the two being a love struck pair as news has surfaced that the pair now intend on living together in a stunning $6.25 million NYC townhouse.
The palatial 5 story home said to be 146 years old and nested in a discreet part of the East Village (how charming indeed) comes with 9 fireplaces, a Juliet balcony and a spacious rear garden. Naturally it is thought that Mary Kate will be in charge of all of the home decorations and savvy interior design that comes with such a charming abode.
Isn't it a delight to know that a way to a young woman's heart only requires a modicum of charm, warmth, aristocratic connections, humor and a well heeled property portfolio….
Oh my! Olivier Sarkozy to buy downtown so he and girlfriend Mary Kate Olsen can shack up.
Mary Kate Olsen and Olivier Sarkozy take a very interesting stroll with Olivier's daughter.
Oh my! Mary Kate Olsen's new boyfriend's ex disapproves of her.
Mary Kate Olsen a sleek brunette on account of new lover, Olivier Sarkozy?