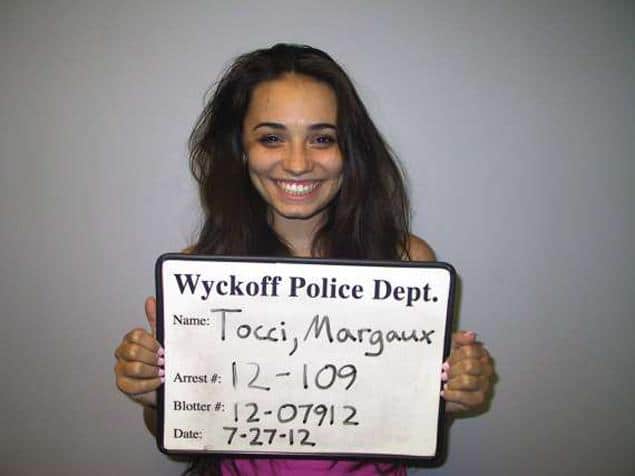 Margaux Tocci of Wycoff, New Jersey could hardly contain herself and it shows when authorities arrested her pursuant to an incident which saw the 19 year old teenager lure her ex lover to be viciously beat up by her new boyfriend and a crony with a baseball bat and pipe.
Having invited her ex for a ride she then suggested that they alight and set out for a walk in a deserted school playground. It was there that Tocci's new boyfriend, 20 year old Daniel Chaupiz lay waiting with an accomplice where upon they brutally set upon the ex boyfriend.
Upon beating him, Chaupiz and the unidentified accomplice then stole money from the victim's wallet as well as smashing his phone before driving away.
reports the nydailynews: The battered young man walked over to a nearby house on Lucas Lane. The homeowner, greeted by a bloodied 19-year-old at his doorstep, dialed 911 around 10:24 p.m., reports NJ.com.
The victim was transported to a local hospital for stitches, as officers searched for Tocci. Authorities found Tocci in her vehicle parked on Franklin Avenue around 3 a.m. Chaupiz was arrested later that day.
When it came time for booking Tocci was uncooperative and provided no information concerning the attackers or any reason for her apparent glee. But what a picture…
Tocci's bail was set at $50 000 while Chaupiz's was set at $100,000.
Can anyone guess what set Margaux Tocci off or is this what she does to every ex boyfriend?